Xàbia will gather to protest against Russian invasion of Ukraine
The rally will take on the evening of Tuesday 1st March at 7.00pm.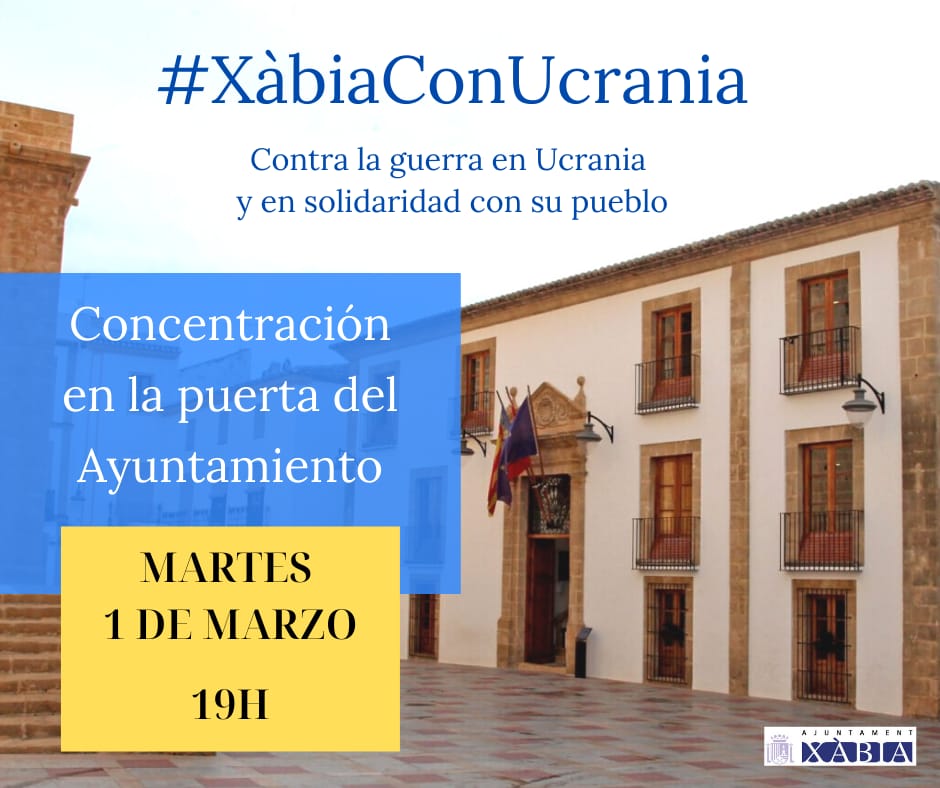 ---
Monday 28th February 2022 – Mike Smith
Translated from a press release issued by Ajuntament de Xàbia
---
Xàbia Council has called for residents to gather for a rally tomorrow Tuesday 1st March at 7.00pm to protest against the war in Ukraine, in defence of peace, and in solidarity with the people of Ukraine.
The rally will take place in front of the town hall building in Plaza de la Iglesia and is open to all residents who want to join and show their feelings against the tragedy that has been unfolding in Ukraine in the past few days.
Mayor José Chulvi will also be meeting with the Ukrainian community in Xàbia to collaborate with any humanitarian action that is being organised. According to the latest information from INE (2021), there are 147 Ukrainians registered as resident in the municipality.
The military invasion of Ukraine by the government of the Russian Federation will also be discussed at the ordinary plenary session of the municipality and at the beginning of the session, an institutional declaration will be signed by all parties which reads that Xàbia condemns the Russian attacks and supports the Ukrainian people whilst also calling of European governments to work for peace and coexistence.
---