Xàbia trinquet incorporated into professional pilota circuit
Xàbia will be sponsoring a professional team, promoting the 'EsportXàbia' brand.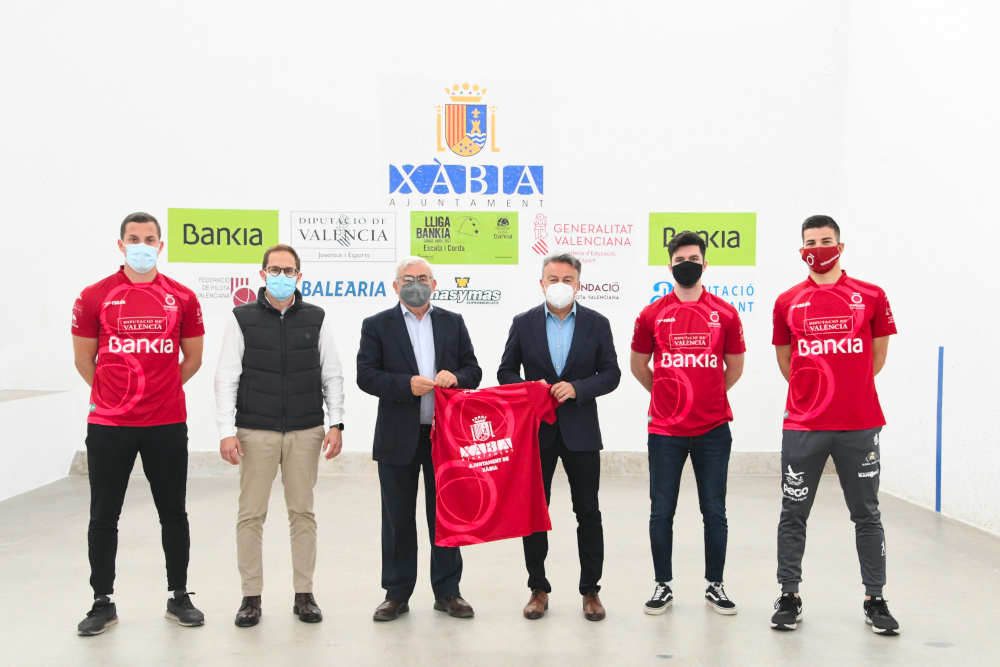 Friday 26th March 2021 | PRESS RELEASE; translation MIKE SMITH
Xàbia Council has reached an agreement with the Valencian Pilota Foundation to promote the sport in the municipality by incorporating the municipal trinquet into the professional circuit and sponsoring one of the 'Raspall' teams that competes in the professional league.
The Council will contribute 8,025 euros and, as a result of the collaboration, the Foundation will take charge of the management of the games – promoting the hosting of high-level meetings – as well as their dissemination through TV broadcasts.
The municipality will also have a team to promote the "EsportXàbia" brand at regional and national level, featuring players Ian, Seve and Nestor; they have already secured a place in the semi-finals of the professional league.
Mayor José Chulvi and councillor Alberto Tur (Sports) presented the agreement with which Xàbia expresses its support for this peculiarly Valencian sport.
---
Information Source
Press Release – Ajuntament de Xàbia
---