Xàbia Tourism is "working on" application to be an official tourist municipality
The recognition will be in accordance with the new Generalitat Valenciana's Tourism and Hospitality Law approved in 2018.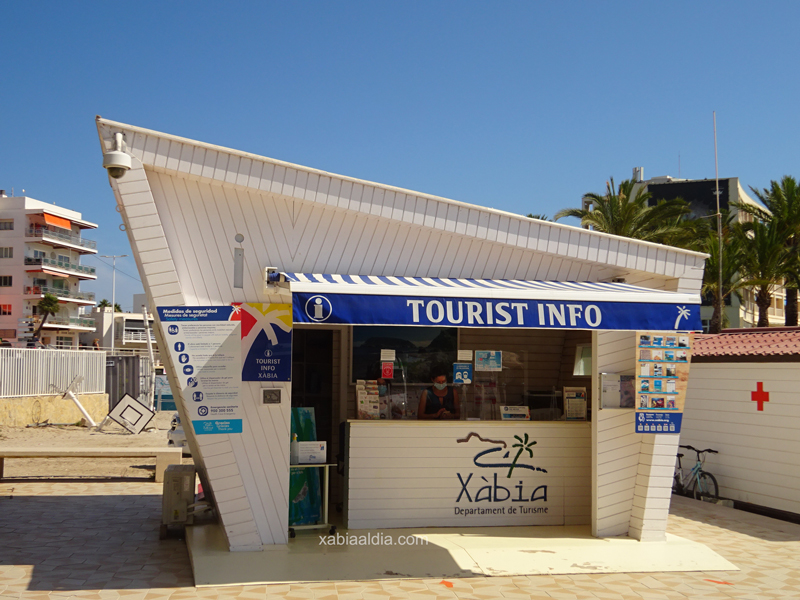 ---
Friday 14th January 2022 – CARLOS LÓPEZ with Mike Smith
---
This week the regional tourism secretary, Francesc Colomer, visited the Marina Alta to deliver a plaque to Dénia and Calp that recognizes the two towns as a tourist municipality, in accordance with the new Tourism and Hospitality law approved in 2018 by the Generalitat Valenciana.
In this first round of awards, nine municipalities have received this distinction as major tourist towns in the Comunidad Valenciana: Benidorm, Valencia, Gandia, Benicàssim, Cullera, El Campello, Peñíscola and the two in the Marina Alta.
XAD asked Xàbia Council why this municipality is not in that list, and the sources consulted said that the tourism department "is working" on preparing the documentation to make the request and receive this recognition adapted to the new law.
It is, these sources indicated, an arduous task that must involve all municipal departments and that is why Xàbia is not in this initial group. However, they stressed that the objective is to try to submit the application as soon as possible, a procedure that must also be validated by a council plenary session.
It is also necessary to present a roadmap that must be based on aspects such as "sustainability, intelligence in knowledge and management systems, hospitality, the code of ethics, the valuation of the territory and the landscape, the relevance of culture, signs of identity and local tradition and the cooperation and participation of local entities and organizations in a new governance model".
Both in Dénia and in Calp, the regional secretary did not skimp on praise to the two destinations as well as to their political leaders and put in value that this recognition will allow both town councils to access new methods of subsidies and extraordinary financing lines, such as the European Next Generation funds.
---

---
For many years, you've told us how much you love what we're doing and some of you have even asked for ways to say thanks. For us, there really is nothing easier to show someone how much you appreciate their efforts than buying them a beer (or a wine; or even a coffee) – it's so simple. Click on the link below to find out more.

---