Xàbia takes on 15 new permanent police officers
In addition to seven officers who are beginning their internships, the staffing of the local police force has been increased by 21.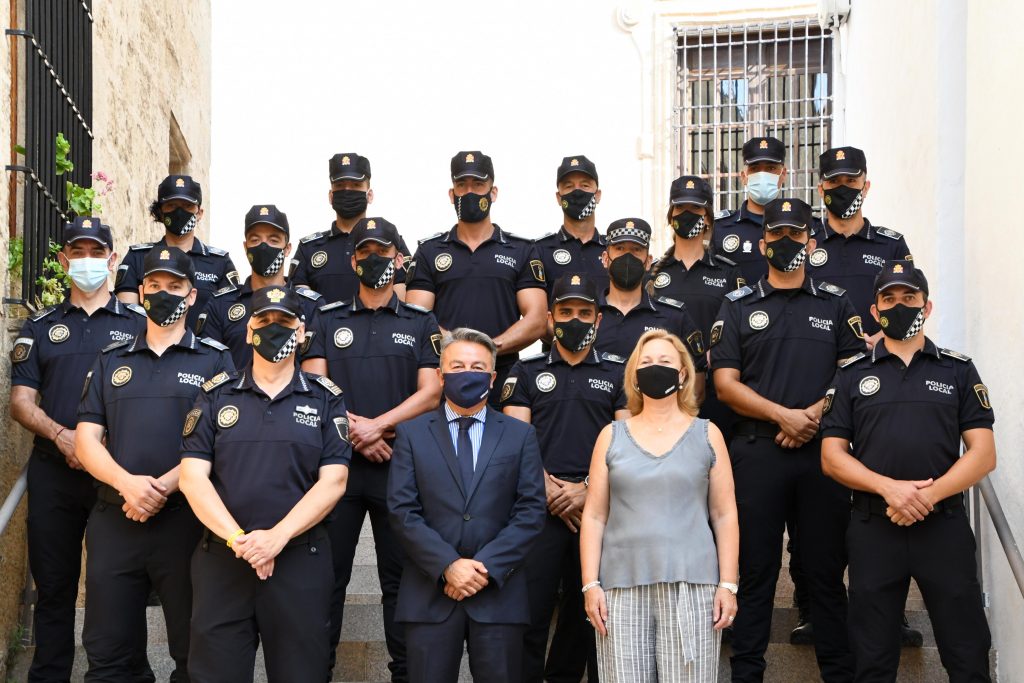 Monday 2nd August 2021 – PRESS RELEASE with Mike Smith
---
The Policía Local de Xàbia has incorporated 15 new permanent police officers into its ranks after an interim period aimed at consolidating all the positions in the local police force.
The officers were sworn in today after completing their training and internship at IVASPE (Valencian Institute on Public Security), a period that has lasted longer than expected due to the pandemic.
In addition, seven officers who won their places in another selection process began their internships, which means that the staffing of the local police force has recovered 21 officers after having spent a few difficult months as a result of retirements and regulatory changes.
Both councillor Pepa Gisbert (Citizen Security) and mayor José Chulvi welcomed the new officers and highlighted the great role played by the local police in the growing security needs demanded by society, both on day-to-day basis as well as in emergencies, especially in the very particular circumstances of the current pandemic.
The municipal officials congratulated them for passing their examinations – a process that requires great sacrifice and that, in the case of the police, in addition to theoretical exams, involves physical and aptitude tests – and they have encourage them to maintain their commitment and spirit necessary to be part of an institution such as the Policía Local de Xàbia, with a vocation for public service, help, and closeness to citizens.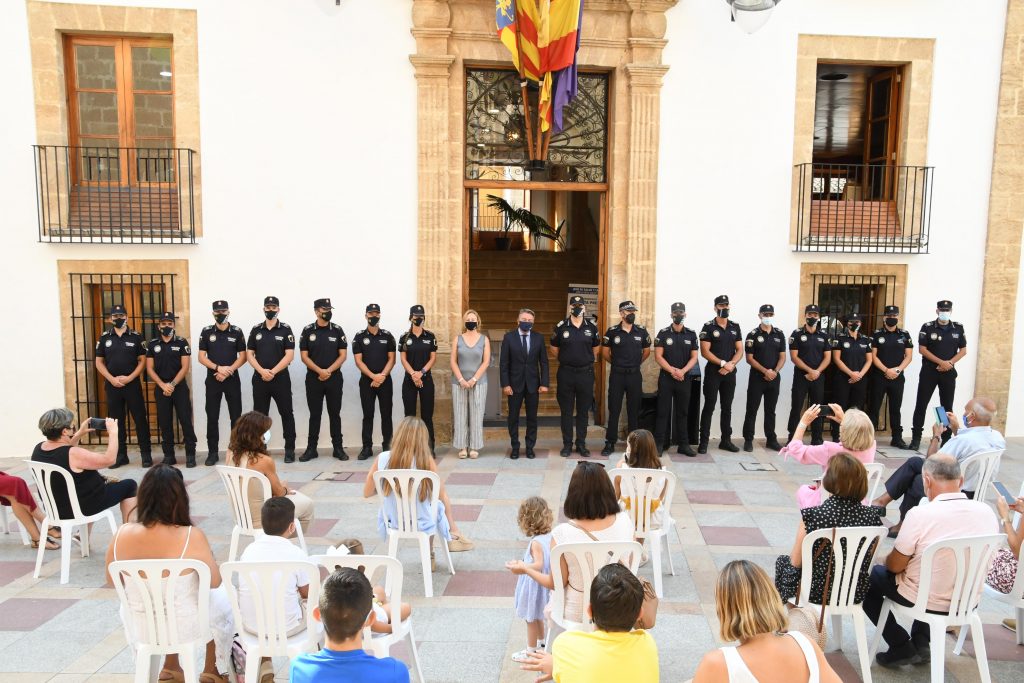 ---