Xàbia sailors take the podium in the Gran Trofeo de Valencia
Jacobo Ramón, Carlos Marí, Pablo Momparler, Alex Ortega and the Reig-Poveda couple take the podium in the Gran Trofeo de Valencia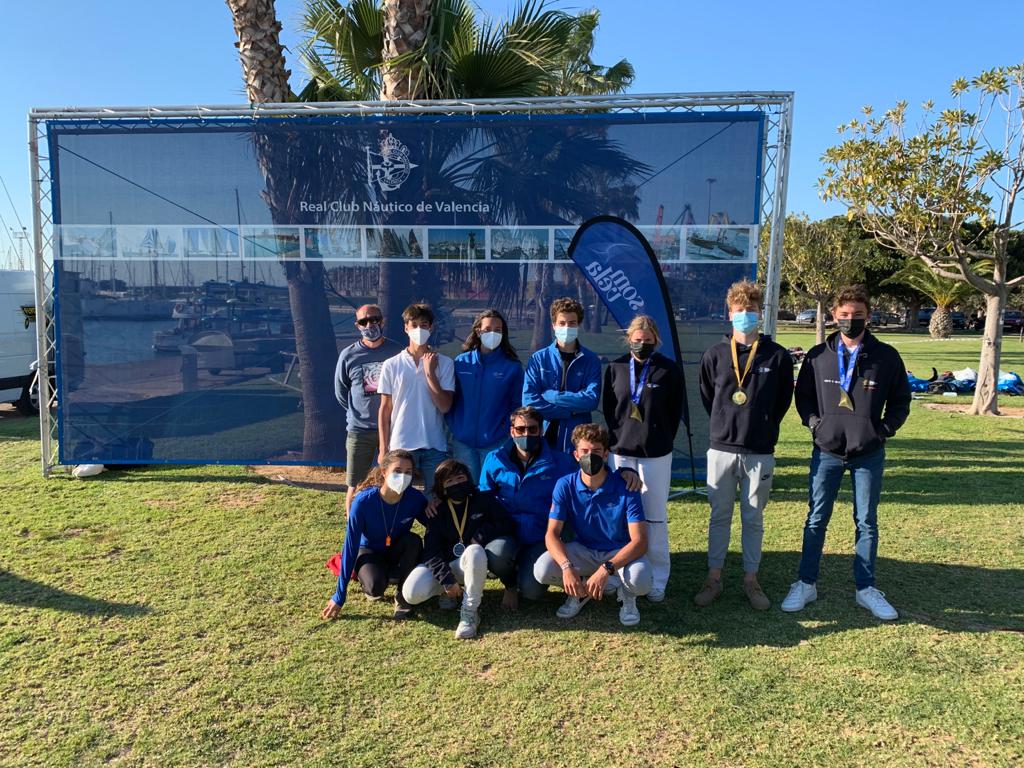 Monday 19th April 2021 | PRESS RELEASE; translation MIKE SMITH
The sailors of the board and light sailing fleet of the Club Náutico de Jávea reaped great results in the Gran Trofeo Valencia that took place last weekend at the Real Club Náutico de Valencia, as well as in El Campello where the Optimist fleet went.
Jacobo Ramón, Carlos Marí, Pablo Momparler and the 420 pair of Arantza Reig and Ángel Poveda managed to climb the podium in their respective categories in the Gran Trofeo de Valencia. Ramón was the best in Bic Techno U17, followed by Carlos Marí in second position; Pablo Momparler was the second best in Bic Techno sub15. For his part, Alex Ortega took second place on the podium in Iqfoil and in 420, the pair formed by Arantza Reig and Ángel Poveda, were the third best.
Rodrigo Olmos, Julia Martínez, Alejandro Serrat and José Luis Boronat Roda also took part in the Gran Trofeo Valencia, and also had very good results.
Raúl Martínez, first in under 13 in El Campello
In El Campello, the fleet of optimists formed by the sailors of class A plus the 30 best of class B took part in a regional competition, in which 13 sailors from Jávea took part.
The best classified were Raúl Martínez, 11th in the general and 1st first in the under-13 category, Lucy Crosbie (12th in the general) and Begoña Pérez-Manglano who was the 29th in the general but the 3rd under-13 in girls.
Behind them were Vivi Alonso (30), Mauro Poveda (48), Liam Woods (56), Elena Pérez-Manglano (61), Amelia Baker (65), Jorge Momparler (69), Charlie Crosbie (77), Jairo Castell (81), Lucas Palomar (86) and Joel Ferrer (88).
---

---