Xàbia requests summer fire station to improve response to emergencies in the southern areas
The Provincial Council and the Generalitat agree that the municipality has some peculiarities that advise reinforcing the devices.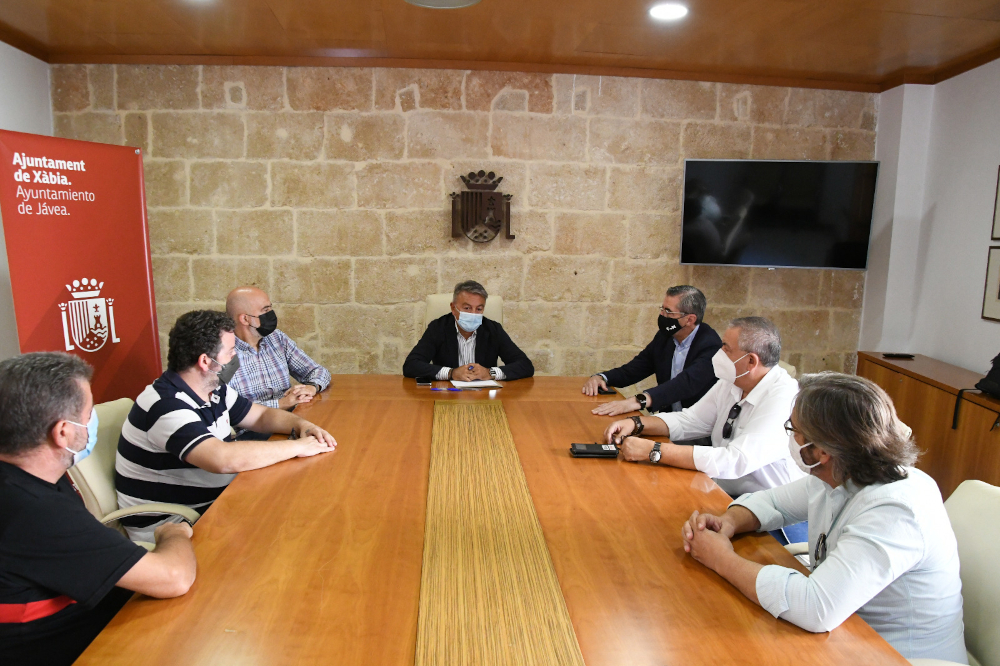 Wednesday 6th October 2021 – PRESS RELEASE with Mike Smith
---
Xàbia Council has requested a permanent fire station in the municipality during the summer months to improve and speed up the response to fires. Mayor José Chulvi made the appeal to the provincial secretary for emergencies at the Alicante Provincial Council, Javier Senda, in a meeting held on Monday morning to plan the response capacity to emergencies, especially in the face of forest fires, which was also attended by the regional secretary for security and emergencies, José María Ángel, the councillor for Citizen Protection in Dénia, Javier Scoto, and the provisional secretary for the Marina Alta, Oscar Mengual.
The mayor presented the peculiarities of Xàbia, which has an extensive municipal area of which one-third is forestry area and in which more than half of the homes in the town border these areas in what is known as the 'interface area'.
He explained that, apart from 2021, recent summer have seen a high rate in the outbreak of fires, many of them in the southern part of the municipality, which is the furthest in distance from the regional fire station located in Dénia. In this sense, he highlighted the efforts of the town's own resources – the Protección Civil, the Policía Local, and the Balcón al Mar Volunteers – when it comes to preventing these outbreaks from becoming larger infernos.
Thus, as the administration prepares for next season, the mayor wanted to convey the need to have its own fire station, at least for the summer months.
At the end of the meeting, which also took stock of the summer situation and the long-standing coordination work between Xàbia, Dénia, Pedreguer, Gata and Jesús Pobre in protecting the Montgó, the mayor acknowledged the willingness of both the Provincial Council and the Generalitat Valenciana in meeting the demand and reported that the Council will propose a strategic location – probably in the southern area of the municipality – for this fire station from which firefighters would cooperate with the provincial fire brigade units, such as the forest fire specialists of the Generalitat.
The provincial secretary for emergencies, Javier Senda, agreed that Xàbia has a large forestry area with difficult access as well as an important interface area so it would be convenient to increase the fire fighting capacity. "We're going to make an effort and, when [the council] identifies a location, we will study the opening of a fire station to give a faster response."
The regional secretary, José María Ángel, also acknowledged the request for analysis and has offered the means to provide a coordinated response with the Provincial Council. "We believe that the response to emergencies must come from the municipal government, the Provincial Council and the Generalitat as well as the coordination of the great professionals that we have is always the best answer."
---