Xábia requests Marina Salud provide staff for Arenal summer clinic
Currently, a permanent duty doctor from the Centro de Salud has to be deployed, reducing emergency response resources in the town.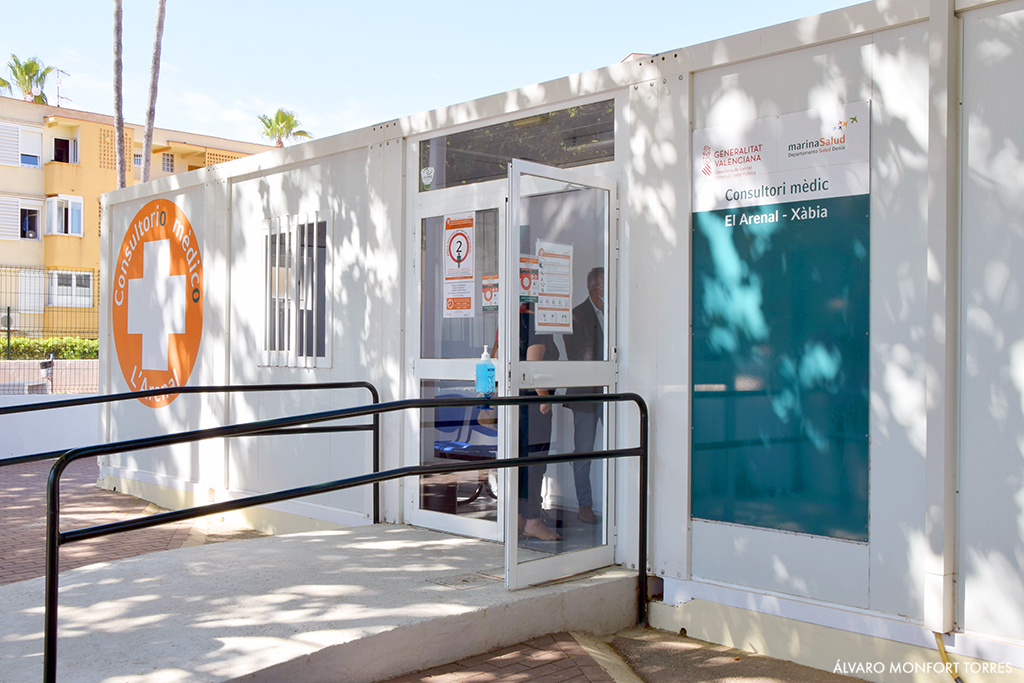 Tuesday 28th June 2022 – Mike Smith
Source: press release – Ajuntament de Xàbia
Xàbia Council is requesting that Marina Salud provides its own staff for the auxiliary medical clinic that offers health care during the summer months in the Arenal zone.
The clinic, based in the Jávea Park area of the Arenal, aims to decentralize the medical response and strengthen the service during the months of highest tourist occupancy and opened on Friday 17th June in facilities that have been provided by the town hall in Xàbia.
However, Marina Salud, which provide public health cover in the region, has not provided a specific doctor to cover this auxiliary clinic and, as a consequence, a permanent duty doctor from the municipality's Centro de Salud had to be deployed to the Arenal, reducing emergency response resources in the town.
This situation will remain until at least July 10th and mayor José Chulvi has expressed his displeasure at this lack of resources in a service as basic and essential as health care and that the lack of foresight is reducing the regular service in the town's Centro de Salid and affecting the organisation of the health team in the municipality.
He stressed that, every year, Xàbia has assumed the development and maintenance costs of the module that becomes a doctor's office and explained that this expense is offset by a real strengthening of medical care.
---

---