Xàbia prepares its drains for the rainy season
Workers are clearing out the drains in the most flood-prone areas of Xàbia, including the outlying urbanizations.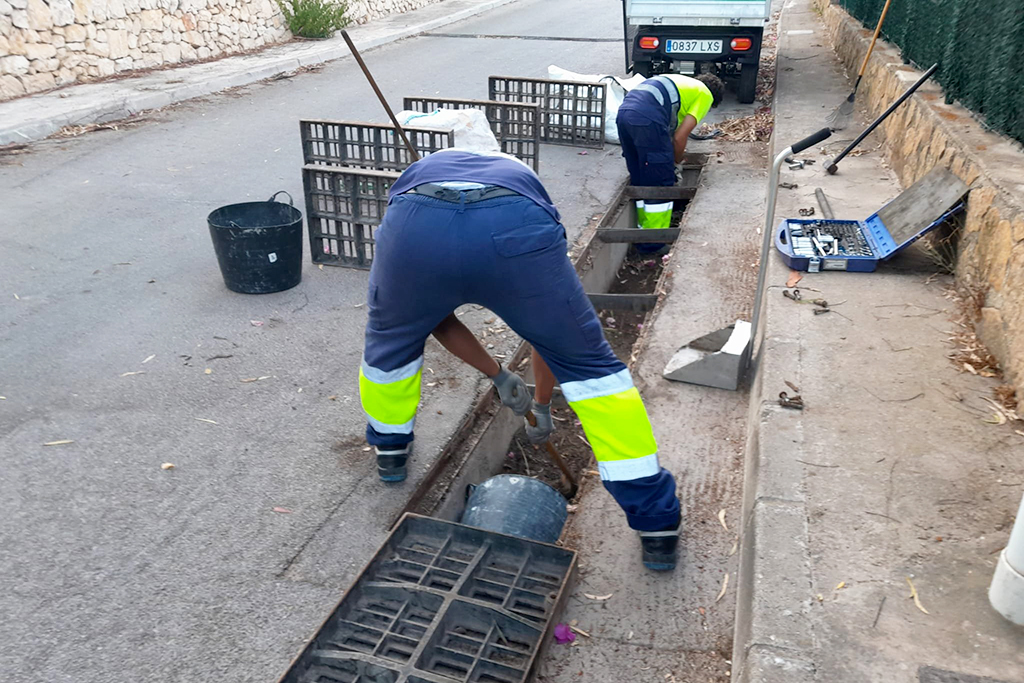 Tuesday 23rd August 2022 – Mike Smith
Source: XAD Álvaro Monfort
Last week, Xàbia AL DÍA reported on the request of the residents of Avenida de La Fontana in the Arenal zone of the town to the town hall to speed up the cleaning of the drains before the rainy season arrives at the end of summer.
It is well known that this road, like many other points in the Arenal zone, are highly prone to flooding and tend to retain large accumulations of water as soon as it rains more heavily. In addition, its drainage system is not the most suitable given that its location is slightly below sea level.
Xàbia Council, through its social networks, has announced that it has been working on cleaning the drains since last week, especially in the most flood-prone areas such as the Rafalet, Costa Nova and the Arenal urbanizations.
It explains that the Department of Services is manually removing the leaves accumulated under the gratings that can produce blockages that prevent drainage when water accumulates (the concern of the residents of Avenida de la Fontana). It also pointed out that these works are always carried out when there is a forecast of heavy rains.
Related Link
---

---