Xàbia postpones its Regional Stock Fair to the December "puente" weekend
A clash of dates and other difficulties have forced the council to postpone the fair to later in the year.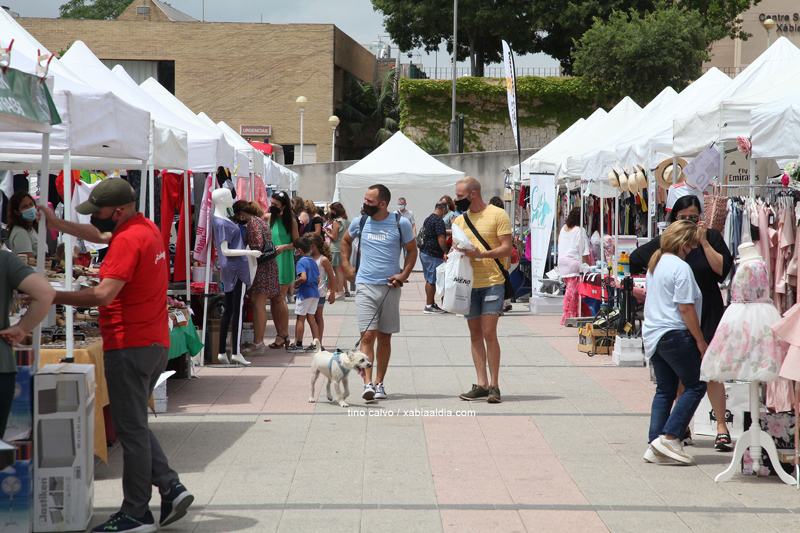 Thursday 21st October 2021 – ÁLVARO MONFORT with Mike Smith
---
The Regional Stock Fair that was pencilled in for Saturday 23rd October is being moved to the December "puente" weekend, a more favourable date that will serve as a stimulus to achieve the aim of this initiative in supporting small businesses in the municipality and La Marina Alta, making them more visible and promoting out-of-season trade.
Councilor Marta Bañuls (Economic Development) explained it was decided to make the change "due to an incompatibility of dates". Last Saturday, Dénia held its own stock fair and this coming weekend "there have been many local businesses who have expressed their interest in participating, but the impossibility of doing so on the day set for different personal reasons." Hence, to guarantee a greater attendance of firms from Xàbia and the rest of La Marina Alta, it has been decided to change the dates.
Bañuls has advanced that she is considering holding a two-day fair taking advantage of the long December "puente" weekend which, not surprisingly, usually attracts many visitors and can be an incentive for local business. In addition, traditionally – and before the pandemic – this long weekend has always seen the popular Fira d'Art i Nadal in the narrow streets of the historic centre and the councillor does not rule out recovering this Christmas atmosphere as well as opening up a range of other possibilities to other economic sectors and activities that would complete an attractive proposal for the early festive weekend.
Looking ahead to next Monday 25th October, the day set aside by the regional government for the celebration of an extraordinary day dedicated to local business, the Department of Economic Development in Xàbia will be presenting a promotional campaign linked to Joaquín Sorolla, taking advantage of the celebration of the 125th anniversary of the painter's first visit to Xàbia.
---

---