Xàbia Local Police, Civil Protection and council staff close paths and recreational area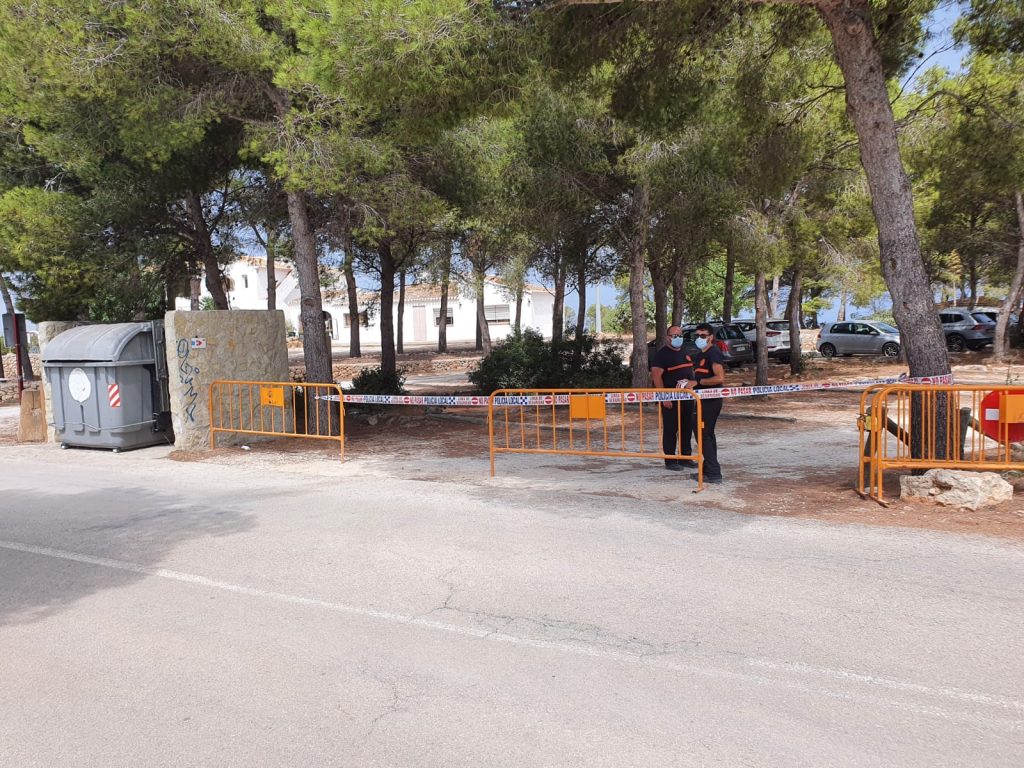 Friday 13th August 2021 – PRESS RELEASE with Mike Smith
---
Officers from the Policía Local in Xàbia joined with volunteers from the Protección Civil and staff from the Department of the Environment to close the paths and recreation areas of the natural park in the municipality in response to the concerns over forest fires as the country experiences its first official heatwave of the summer.
In accordance with the Decree issued by the Generalitat Valenciana (DOGV 9149), the recreational area of Les Planes has been closed as well as the paths and tracks across the Parque Natural del Montgó and they will remain out of bounds from today Friday 13th August until Monday 16th August. During this time, it is prohibited to use any type of vehicle, bicycle or to go on foot within the natural park area, expect for vehicles being used for management and maintenance, surveillance, access to residences, farming zones and to visit facilities within the natural park boundaries.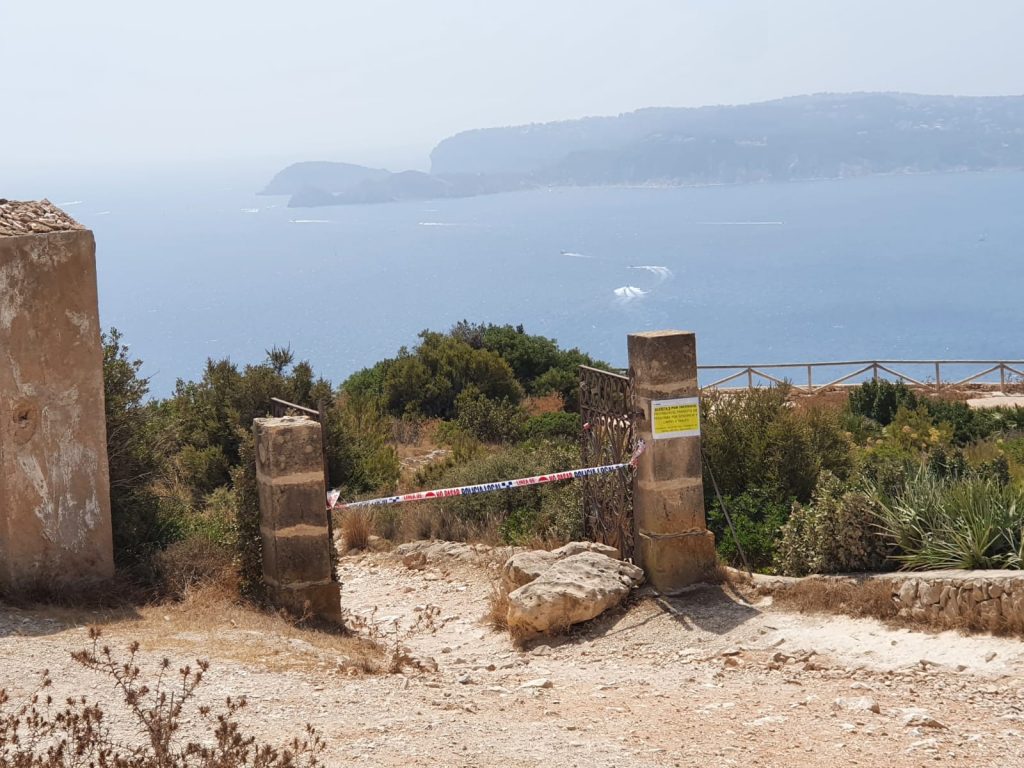 The closures include the path from the port to the viewpoint of Cap de Sant Antonio which is now sealed off with the appropriate warnings put in place. In addition, visits to the iconic Cova Tallada have been suspended for the weekend and the Parque Natural del Montgó will notify those people who had a reservation to do so.
In addition, the use of pyrotechnics for recreational and festive use is prohibited whilst it is also prohibited to light any type of fire, including barbeques, in forestry areas and within 500m of any forested zone. The council has sealed the public barbeque zones in the parks of Pinosol and Rafalet and strengthened the preventive forest fire service.
Xàbia Council has called on everyone, both residents and holidaymakers, to avoid the other forestry zones in the municipality, such as Granadella, Portitxol-Cap Prim, Tossal Gros and Rebadlí and have already declared that capacities have been reduced for the popular beach coves of Granadella and Portitxol.
Finally, all sporting events that were authorized to take place in forestry zones have been suspended for the same duration.
---