Xàbia launches new series of routes for walking, running and swimming
The projects will help to promote physical activity and the many benefits to the health of people of all ages.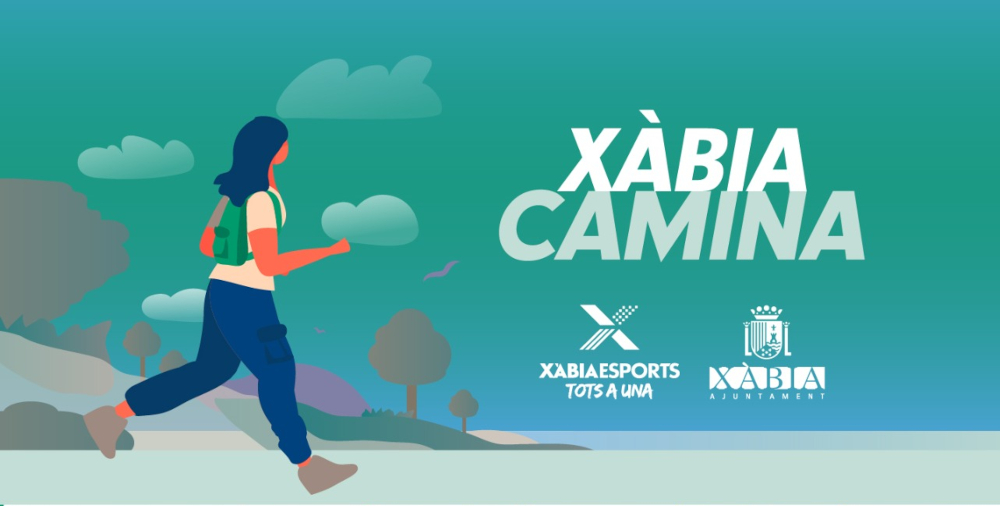 Monday 3rd April 2023
Mike Smith
The Department of Sports has launched two new projects known as XÀBIA CAMINA and NADA'M, a series of urban and nature routes to promote physical activity, especially the habits of walking, running and swimming that bring so many benefits to the health of people of all ages.
The projects offer a dozen land routes and two marine ones, all with panels that report the total distance, difficulty and points of interest of the route, whilst the scheduling of excursions throughout this network will be guided by monitors and scheduled for the whole year.
The councillor responsible for Sports, Alberto Tur, explained that these projects aim to motivate and help consolidate healthy habits among the population, considering it as sports leisure and not linked to competition, offering a range of possibilities according to their own abilities.
For this reason there are routes for all levels and tastes, from those integrated into the urban environment, using the municipality as a large sports facility, to those that allow you to discover the natural environment of Xàbia, combining sea and mountains and enjoying nature and views.
The urban itineraries cover the entire municipality from Cala Blanca, Primer Muntanyar, Camí Vell de la Mar, Duanes, Barranc de Lluca, Olivera Millenaria, La Soberana, Gorgos, Entre Barris, Arenal, Molins and Pla, while those that run through nature are those that already had marked out by the Department of Tourism as a network of natural spaces (from the port to Montgó via Tangó or els Molins, the forest area of Granadella, La Barraca and Cap Prim or the hermitage of Santa Llúcia).
As for the swimming routes, there are two: one by La Grava beach (which is marked out all year) and another by the Primer Montañar.
The contract for the installation of th information panels and signaling of the XÀBIA CAMINA and NADA'M network has been awarded to a local company for 64,372 euros.
The councillor explained that once installed, the second phase of the project will be launched, the programme of guided walks and jogs, in groups, non-competitive and suitable for all ages. Some will be offered in the afternoon and during the week whilst others will be offered on Saturday mornings. The Department of Sports will have the collaboration of the Centre Excursionista de Xàbia (CEX) and the Club d'Atletisme Llebeig.

With regards to the swimming, the intention is to take advantage of the opening of the municipal swimming pool, to tutor the preparation with a monitor to encourage swimming in open water.
---
---