Xàbia Jazz celebrates its 20th edition with two powerful concerts
The festival will be held on August 8 and 9 and will have free admission to celebrate its twentieth anniversary and its return after the pandemic.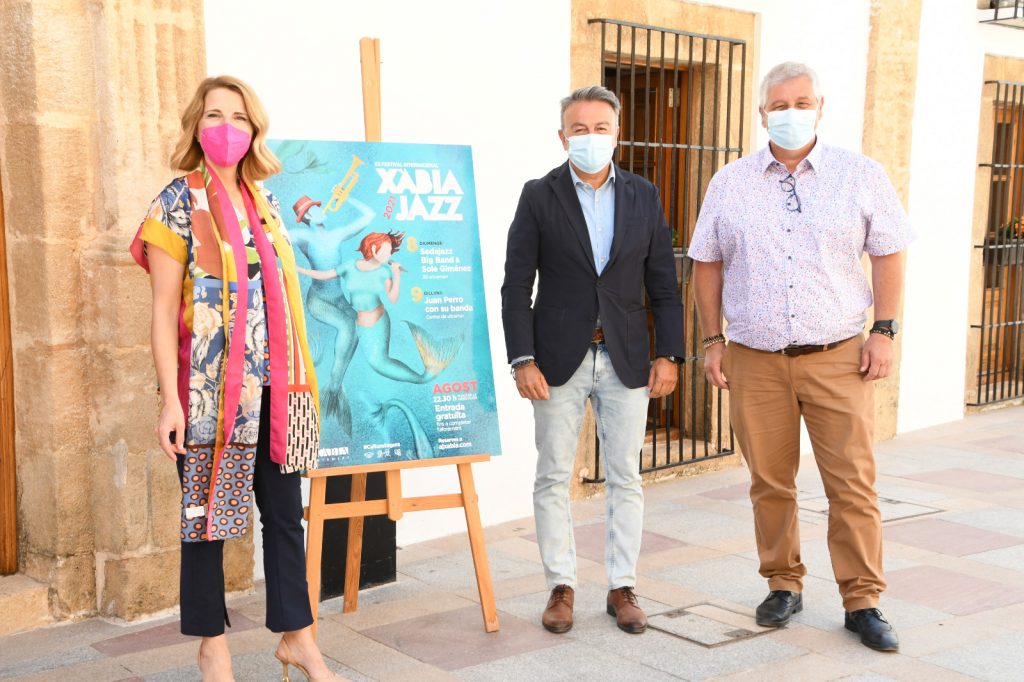 Friday 25th June 2021 – PRESS RELEASE with Mike Smith
---
Xàbia Jazz returns this summer, celebrating its 20th anniversary with a special gift for music fans who have supported the event through these two decades, making it a benchmark for its type – this year, the concerts will be free.
Councillor Quico Moragues (Culture) explained that the festival line-up will feature two widely recognised on the national jazz scene. On Sunday 8th August, one of the most veteran and prestigious bands in Spain, the Sedajazz Big Band featuring a spectacular roster of musicians such as Perico Sambeat, Jesus Santandreu and Latino Blanco, amongst others, will be performing a special 30th anniversary set, enjoying a collaboration with Sole Giménez for the Xàbia show, a singer who became known in the 80s as the vocalist of presuntos Implicados and since 2006 has taken to the stage with a careful solo project.
Giménez attended the presentation of Xàbia Jazz, expressing her joy at being able to perform in a town that she loves and with the SedaJazz Big Band which has been the main pool of Valencian jazz training for three decades, a exponent of this musical style in the region both for its padegogical work and for its big band format concerts. She added that they are preparing a great repertoire to celebrate "the return of life and normality" to Xàbia after the hard months that have affected the cultural sector.
On Monday 9th August, it will be the turn of Santiago Auserón, former Radio Futura singer who, after the group's separation, redirected his solo career using the nickname "Juan Perro". He will be joined by his band to present "Cantos de Ultramar", a collection of a dozen songs that merge Cuban and African music, jazz and blues, amongst others.
Both concerts will be in the Plaza de la Constitución at 10.30pm and there will be free admission and a limited capacity of 2,000 so it will be necessary to reserve tickets in advance, either on the municipal website (www.ajxabia.org) from July 1st and there will be a maximum of four tickets per person.
Mayor Josñe Chulvi highlighted the history of the festival which is one of the oldest in the Valencian region and one which has always maintained its commitment for quality. He joined with councillor Moragues to thank Sole Gimenez for her support in the presentation of the festival and she conveyed a message from Juan Perro to encourage the public to attend and enjoy live music again.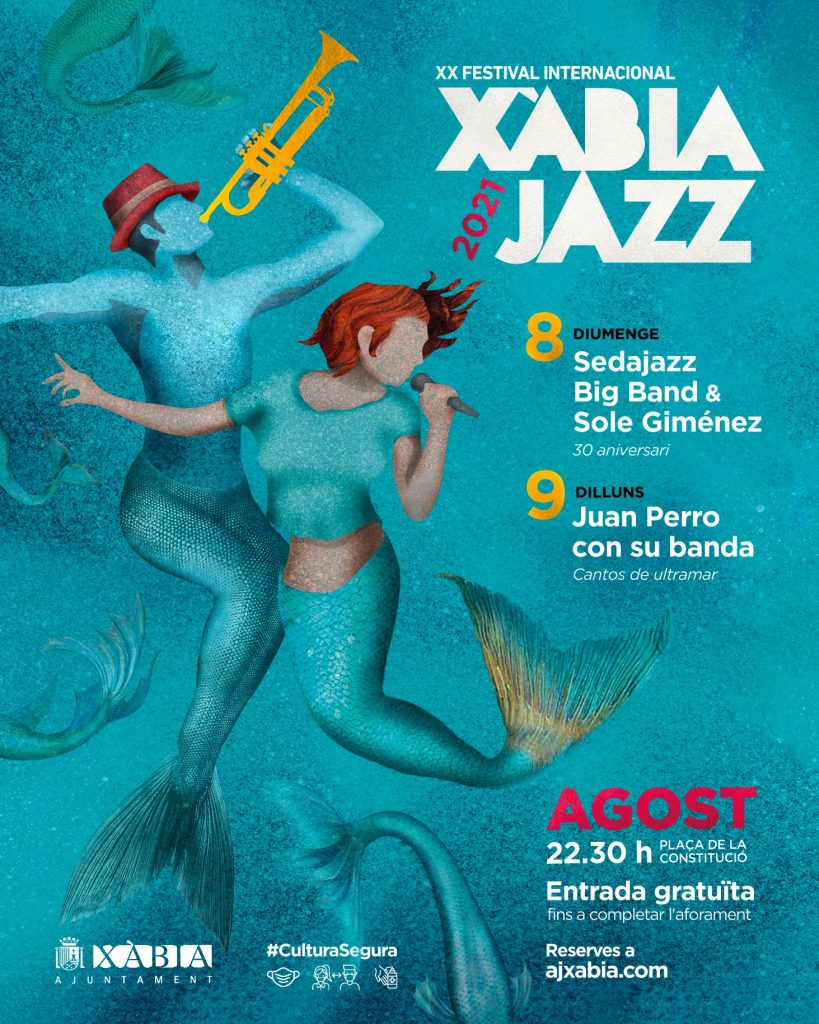 ---