Xàbia experiences boom of new musicians after the pandemic has stopped
The band officially welcomes 21 new musicians and the orchestra adds two more this Santa Cecilia.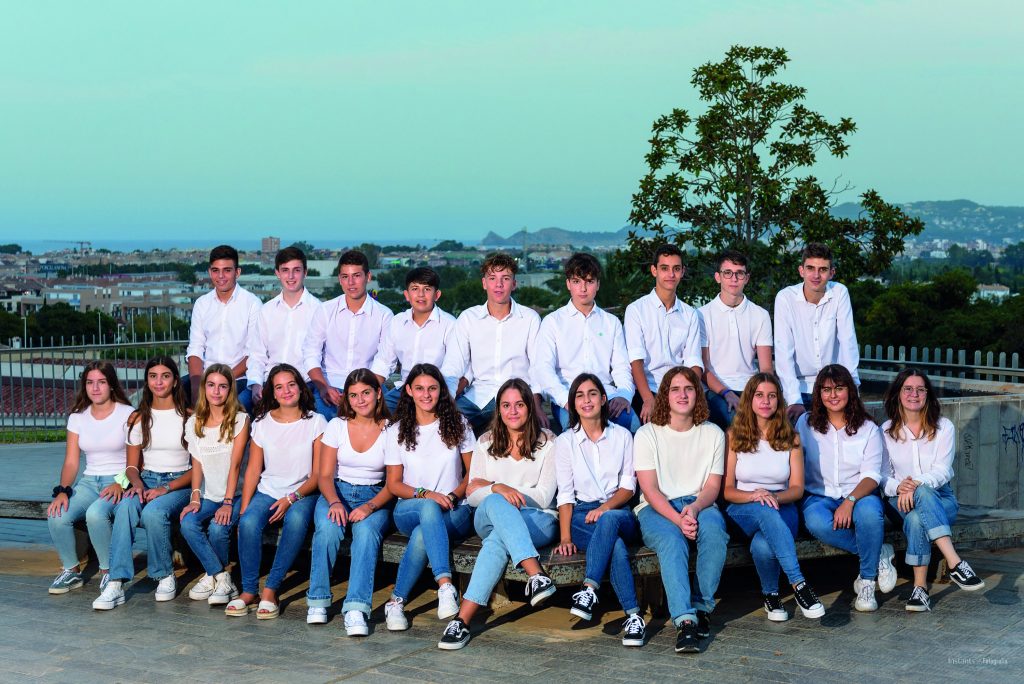 Wednesday 3rd November 2021 – PRESS RELEASE with Mike Smith
---
The Centro Artístico Musical de Xàbia (CAM) kicks off this year's celebrations honouring Santa Cecilia with some new faces and, as is tradition, the musical group will officially welcome these new musicians who have joined them during the last two years since the pandemic prevented them doing so in 2020.
A total of 21 new faces for 2021 are officially welcomed into the band – Lucia de la Fuente del Toro, Arantxa Ribes Sorribes, Bea Pastor Morató, Regina Soler Andrés; Elisa Navas Congosto, Ainhoa ​​Buigues Puig, Mar Cholbi De Lamo, Raúl Blasco Beltrán, Marcos Serrat Espasa, Adrián Climent Castell, Joel Cruz Vázquez, María Mayor Aranda and Pau Cantos Sales, whilst two more join the orchestra, Allison Tamara Castillo Bermúdez and Sukayna Eirianydd Al-Ghabban.
In addition, this year CAM will be officially welcoming those who joined the group in 2020: Jordi Nevado Salvà, Anaïs Chorro Losa, Àngela Marí Andrés, Marc Gavilà Fornés, Ferran Mulet Leyda, Sergio Juan Soler, Marc Marzal Català and Eva Bisquert Figols.
They will all officially join the ranks of CAM on the morning of this Sunday 7th November with the traditional parade not only to collect the new musicians but also this year's muse, Laia Bou Suárez.
In addition, CAM also begins a new stage in its development with a change of its board of directors. Manolo Berenguer and his team will conclude 13 years leading the group, handing over the reins to new president Juan Antonio Sapenda Codina.
With regards to the concerts to honour Santa Cecilia, they have been scheduled as follows:
Saturday 13th November, 9.30pm – Iglesia de San Bartolomé
A performance by the CAM orchestra.
Sunday 14th November , 8.00pm – Iglesia de San Bartolomé
Performances by the CAM Youth Band and CAM Youth Orchestra.
Saturday 20th November, 9.30pm – Iglesia de San Bartolomé
An extraordinary concert by CAM band to honour Santa Cecilia.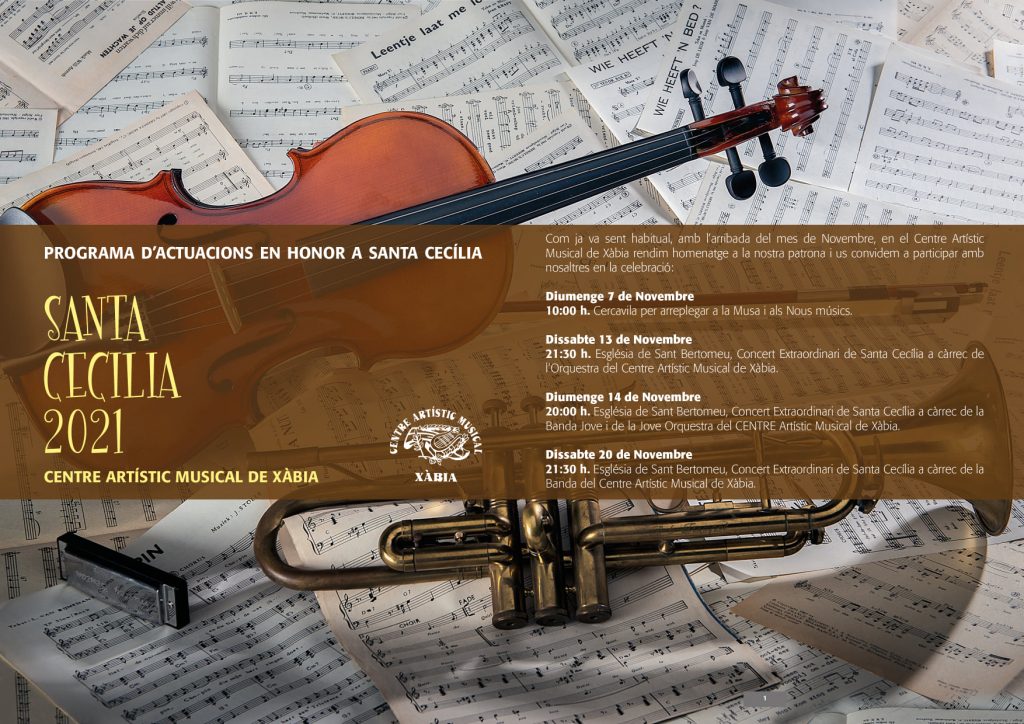 ---