"Xàbia doesn't do enough to promote local bands"
Local duo Jack & Daisy has released their debut single 'The Little Things' this month; we find out more about them.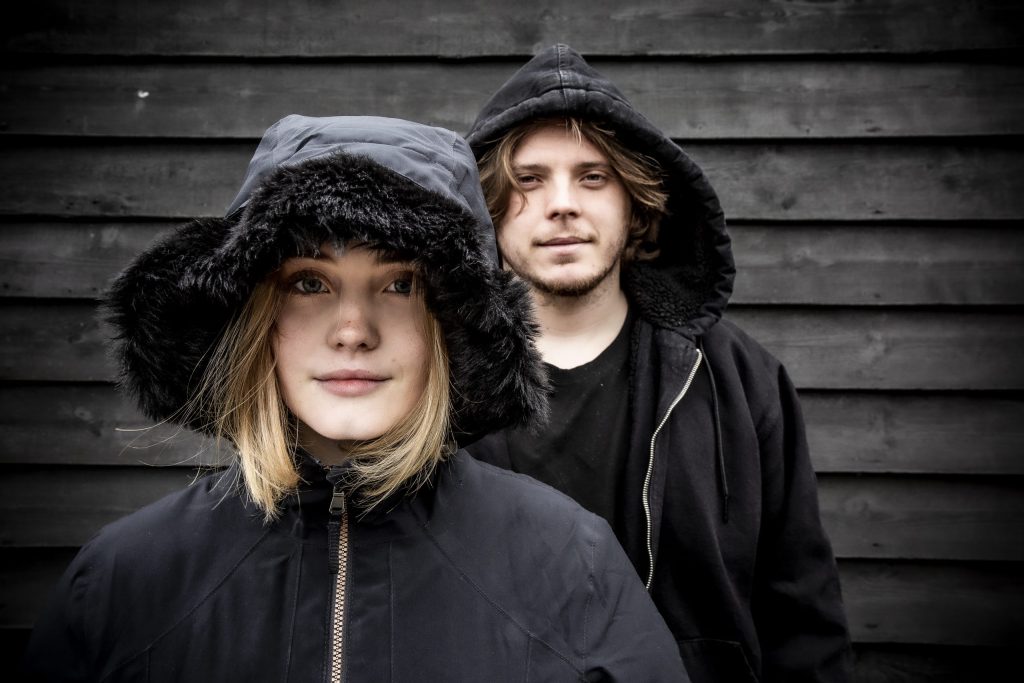 Monday 22nd March 2021 | MIKE SMITH
For the past couple of years, the sunshine of the Costa Blanca has been complemented by the sweet sounds of Jack & Daisy, a young duo from Xàbia who have just released their first single 'The Little Things' this month.
Both Jack and Daisy have lived in Spain since the age of 7 and met through the local music scene back in 2017. Daisy says that she grew up surrounded by music – "my dad playing guitar and forever blasting JJ Cale and Van Morrison throughout the house" – and she started teaching herself the chords to songs when she was 12. By comparison, Jack was a late starter, picking up his sister's old guitar at 16 and learning to play songs online. "I played as a hobby and started taking music seriously when I met Stewart Collier and he asked me to play bass and sing with The Happy Freuds."
They have become a truly talented duo, a popular act to catch playing live in pubs and beach bars along the coast, a great sound to complement those warm summer evenings. Now they have been in the studio to work on their first album and last Friday released the video of their first single, a delightful montage of life in Xàbia.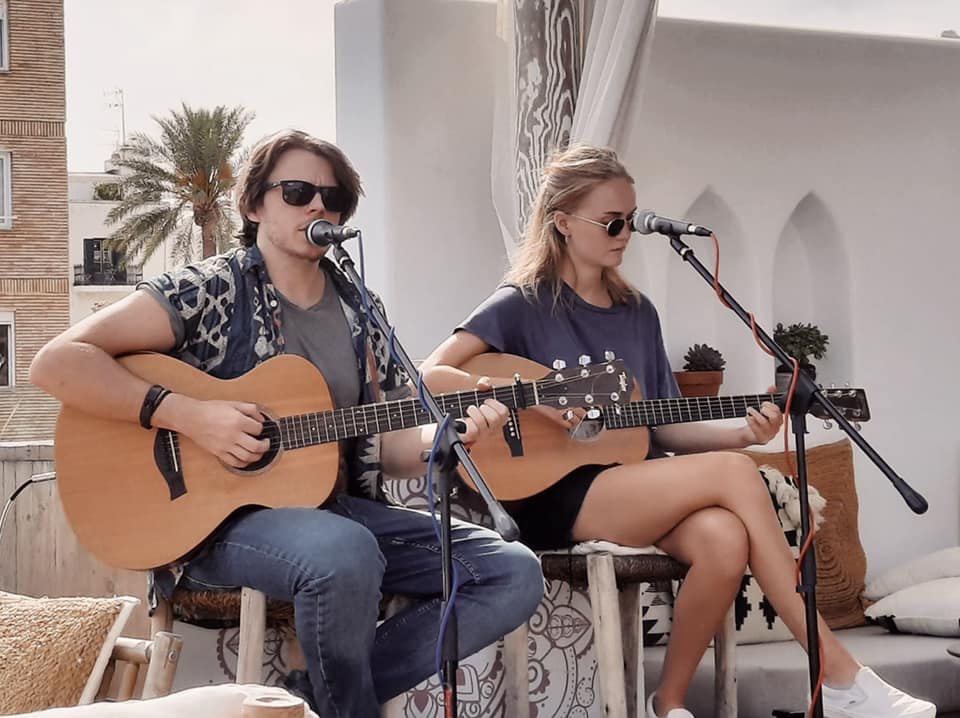 The upcoming album will feature the first song they wrote together called 'People Names'. So how do they work together? "We both try to play to our strengths," says Daisy. "Jack starts with the music whilst I normally start with an idea for a lyric." Jack is constantly recording music in his home studio, producing song ideas which Daisy then adds her words. "Once the song comes together, we'll listen back and make suggestions on what to change. Normally, we'll be on a similar page."
And then came the pandemic and all its repercussions on the entertainment industry. "The pandemic really put a hold on our work," says Jack. "Our album was meant to be released some time last year and we were constantly travelling back and forth to the UK to record, for meetings, etc. But when the pandemic hit everything froze. We have still been recording from our home studio in Javea, but it's not the same."
However, they have been very lucky with performing and were able to gig consistently throughout most of last year. "As we don't take up much room and don't get people up dancing, we were the ideal act to have with the new guidelines.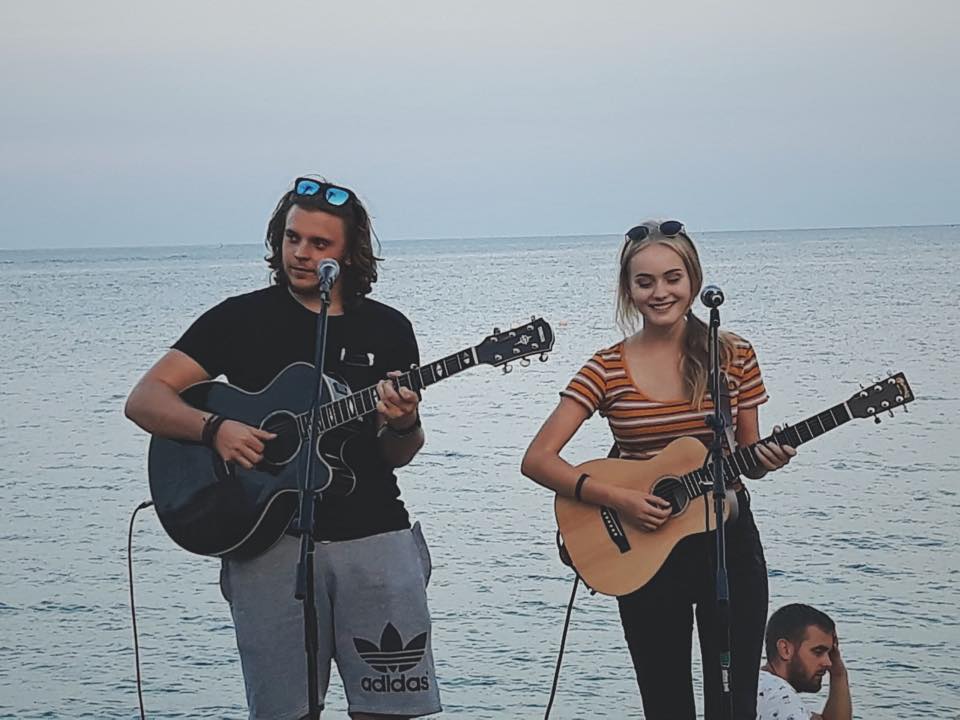 As their reputation grew, playing mainly cover versions, they admit that living in such a small community meant that they found it difficult to garner interest in original music. "Playing live in this area is lovely, but it does have that 'play what the audience wants to hear' feel about it. Whereas if you hit the cities, they are more interested in hearing original material."
They also feel that the town hall doesn't do enough to promote local bands. "They constantly have festivals full of talent, yet very rarely do those festivals include the 15-20 bands/artists in Javea that would fit in perfectly. We would love to see the town hall place some more interest into young artists who haven't necessarily come from the local schools/clubs."
Their first single, 'The Little Things', has already been well-received and the video has been released on YouTube with more than 2,300 views in just a couple of days, accompanied by some great comments, such as "This is just beautiful! Very pure. Love it!", "Perfect video for a perfect song", "Absolutely love everything about the song and video", "We love it. A beautiful song made in beautiful Javea".
So what inspired the song? "It wasn't written about any one person or relationship. It was written about the idea of liking the imperfections or differences that you see in someone else that you wouldn't change." The video was shot and produced and directed by one of Jack's best friends, Alejandro Gil Solares with the help of Sam Davies on camera 2, and Juanmanuel Collado Briz "who carried our stuff and kept up morale!"
The album is still in production but they describe it as having a mix of sounds "from more acoustic folk tracks, to more upbeat modern songs with bigger production". And it will feature "musicians such as Max Beesley, Paul Stacey, Jerry Meehan and The Atlantic Horns on some of the tracks, who have played with some major artists such as Robbie Williams, Oasis, Amy Winehouse and Stevie Wonder."
The next single will be coming sometime in the summer. In the meantime, they'll be posting updates and content to their social media, including covers, performance dates, photo and clips from their time recording the album (see links below).
Please support local, original music – these artists work so hard to write, record and perform their own music, just for someone to go up and ask them to play Wonderwall. Jack & Daisy
---
---