Xàbia Culture picks up its rhythm with the IV Àgora Percussion Festival
On Thursday and Saturday there will be concerts in the courtyard of CEIP Port de Xàbia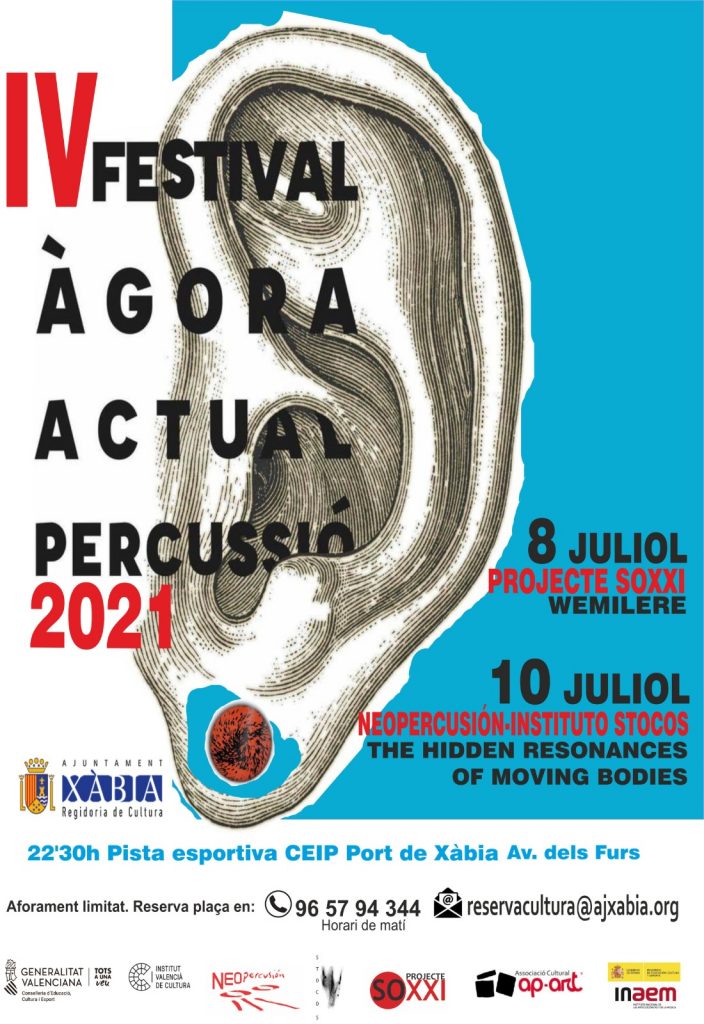 Tuesday 6th July 2021 – PRESS RELEASE with Mike Smith
---
The Àgora Actual Percussion Festival returns to Xàbia this week, a feast of music that aims to integrate contemporary music for percussion into the cultural programming for the summer.
This will be the fourth edition of this festival linked to the new creation and interpretation of music for percussion and for this year it proposes two concerts.
On Thursday 8th July, Projecte SoXXI will be presenting 'Wemilere', a single piece by the composer Louis Aguirre for an ensemble of seven percussionists with the special collaboration of a saxophone soloist. It will be a show of ancestral sounds, of an extreme technical skill that will satisfy all who attend.
The second of the concerts will be on Saturday 10th July by the duo Neopercusión in collaboration with the Stocos Institute who will be presenting The Hidden Resonances of Moving Bodies, a project that combines contemporary music and dance, the relationship between body and sound exploited thanks to technology that enables the transformation of the dancer's body movement into sound, and allows percussionists to expand their technique further beyond the physical relationship with their instruments.
Both concerts will start at 10.30pm in the courtyard of CEIP Port de Xàbia with free admission but with limited capacity. For advance reservation, those interested should contact the Department of Culture via email reservacultura@ajxabia.org or by telephone on 96 579 43 44.
---