Xàbia company Construma wins international award in Barcelona
The company picked up the Gold Award at EUSA 2021 for the Best Domestic Night Pool.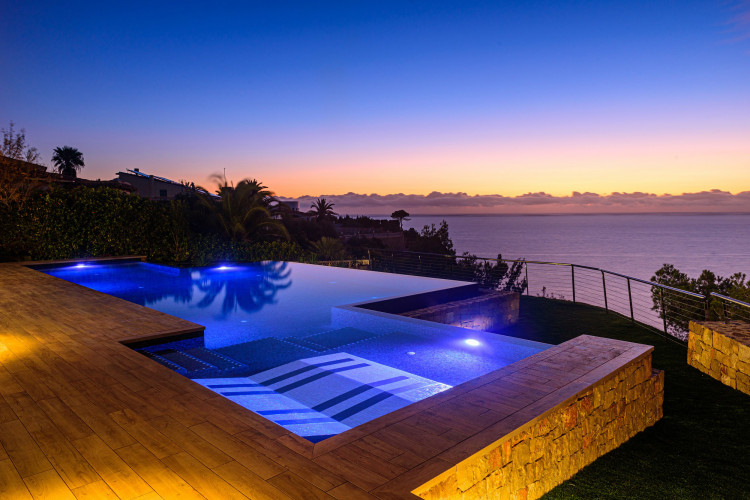 Friday 3rd December 2021 – ÁLVARO MONFORT with Mike Smith
---
Xàbia company and swimming pool specialists Construma has won one of the main awards in the ninth edition of the European Pool and Spa Awards 2021, organised by the European Union of Pool and Spa Associations (EUSA), which is an international recognition of the most outstanding examples of swimming pool construction, innovation and design at the European level.
The company achieved the Gold Award in the Best Domestic Night Pool category, beating two German companies, A1 Schwimmbadbau, who picked up the Silver Award, and RAMNOW Pool Design, who collected the Bronze Award. The Construma pool design was also nominated in the Domestic Outdoor Pool category.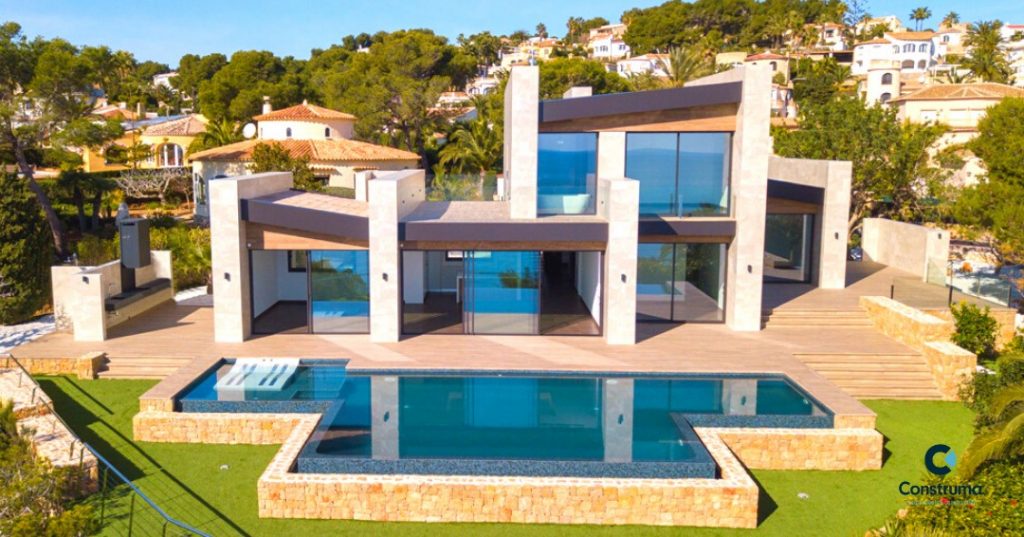 Construma's award-winning swimming pool has an irregular shape of about 83 square metres of water surface and 19 linear metres of lateral overflow. The entrance to the pool has a platform where the access ladder is located and there are two hydro massage loungers with a double exit.
Lighting is provided by coloured LED bulbs which can be controlled by remote control. The variable speed filtration pump is efficient, consuming almost 80% less electricity than a conventional pump, whilst the filtering load is made of glass which improves filtration and saves water as well as reduces energy costs and chemical treatments. Disinfection is carried out by saline electrolysis equipment which is healthier as it doesn't irritate the skin or sting the eyes.
The swimming pool also features meticulous details such as digitally-printed vitreous lining in shades of dark green, giving it a Balinese pool look. The hydro massage loungers are lined with pearlescent white mosaic, which makes this area sparkle and stand out both day and night.
The EUSA 2021 Awards were held on Monday 29th November as part of the Piscina and Wellness Fair in Barcelona, a great space in which to discover all the latest news and trends in the swimming pool sector.
199 pools from Austria, Belgium, Germany, Great Britain, Greece, France, Italy, Portugal, Spain, Switzerland and Turkey participated in this year's contest.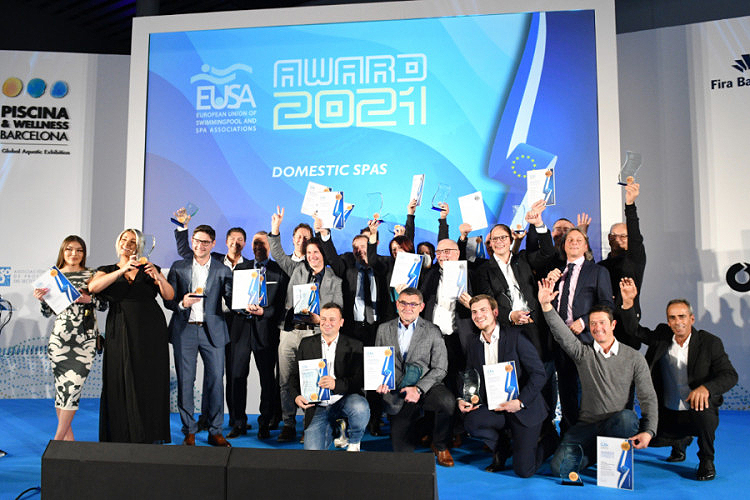 It's not the first international award for Construma. At the 2015 EUSA Awards, it picked up the Gold Award for the Best Residential Pool for its imposing design in Cala Sardinera, a home that has served as the perfect location for advertising campaigns for such prestigious companies as Dior, Mercedes Benz, Els Corte Inglés and Zara Home.
---
---