Xàbia celebrates traditional burning of the pine for Sant Antoni
The symbolic burning gives strength to the sun as the long, dark nights get shorter and the warm summer days return.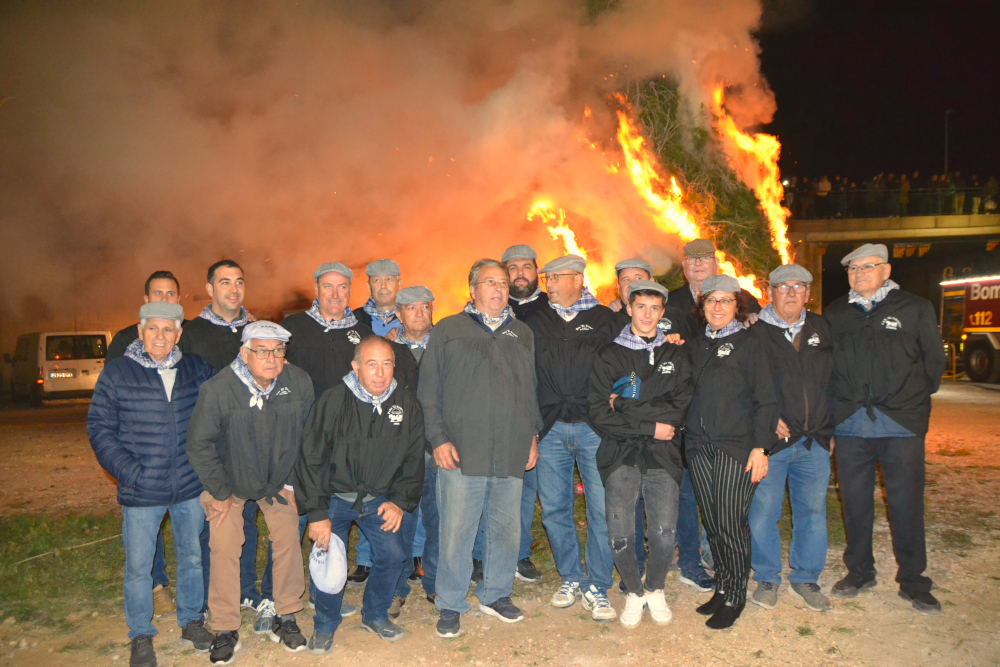 Sunday 15th January 2023
Mike Smith
On a chilly January evening, one of the most traditional and popular winter acts took place, the burning of the pine, part of the festivities honouring Sant Antoni Abad. Throughout the day, members of CAE El Tirasset prepared the symbolic structure in front of the niche hosting the image of the saint, including the popular dragging of the pine through the streets of the old town, hauled by strong horses to its destination in Calle Sant Antoni.
As darkness fell, several hundred people gathered around the green pyramid, their effort rewarded by the offer of sponge cake and a glass of mistela. Just before quarter past eight, after the structure was prepared for the burning, the long 'traca' was lit, shattering the peace as the explosions charged towards the tree which then burst into flames, warming an otherwise cool winter evening.
Related Link: Fiesta SAN ANTONIO ABAD
Accompanied by the pasadoble 'Xàbia', and watched over carefully by members of the fire service, the flames leapt higher into the night sky. The crowd slowly inched back from the intense heat for a few minutes and then cheered when the structure collapsed into the flames. After half an hour or so, as the crowd drifted away to enjoy dinner and a drink, what remained on the bonfire was extinguished by the fire fighters. But the symbolism was clear: the strength of the sun is returning, those dark, cold nights are getting shorter. In less than six months, more bonfires will mark midsummer.
"San Antonio raised his staff and waved it above his head so that sparks flew in every direction. And from that time on, there was fire in every hearth around which people sit telling stories on those long winter nights."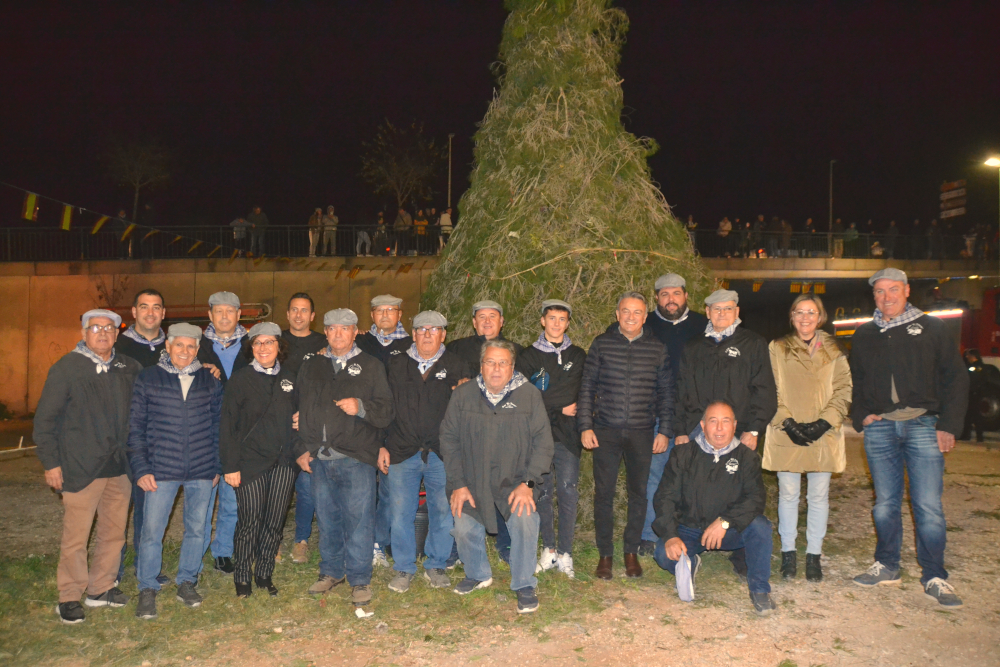 ---
---