Xàbia celebrates Guardian Angels with an act of gratitude to its police officers
The staff presents their canine unit with a demonstration in locating people and detecting narcotics.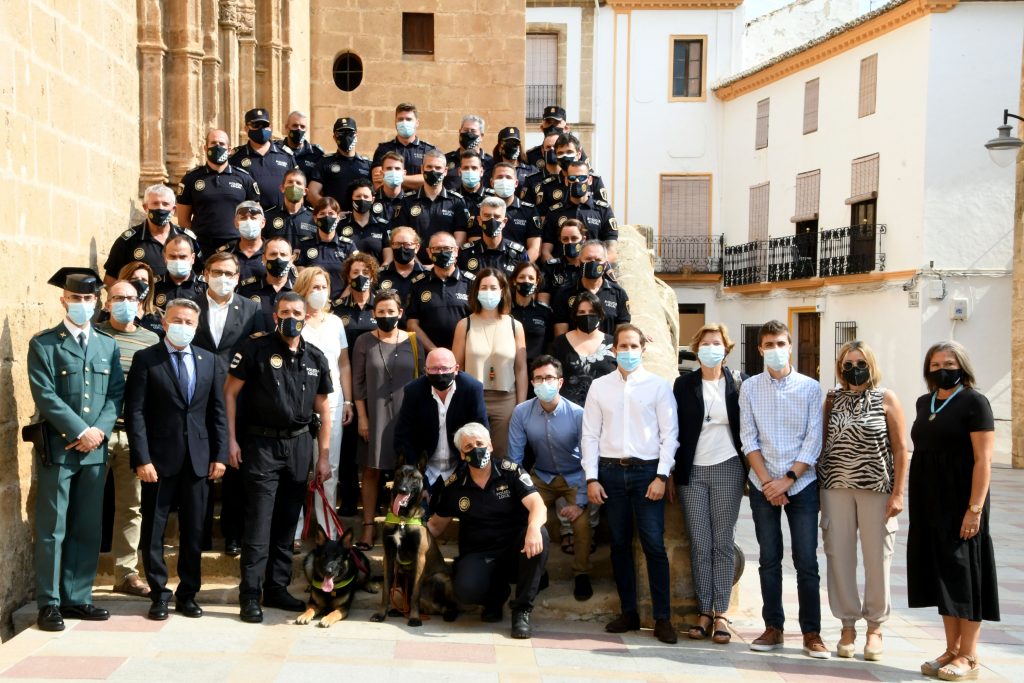 Monday 4th October 2021 – PRESS RELEASE with Mike Smith
---
Last Friday, the Local Police of Xàbia celebrated the feast day of its patron, Los Ángeles Custodios – the 'Guardian Angels'. The Council hosted an act of congratulations and thanked the municipal police officers for their dedication, key in these times of pandemic, as well as hand over the seniority badges to the years of service.
This year congratulated for 15 years as police officers were José Antonio Mallebrera Varó, Jorge Ortega Navarro, Pere Vicent Andrés González; with 20 years of service, María Francisca Castell Tur, María Carmen Marín Fernández and David J. Donate Robles; Jeannine Cantó Ribera and Rosa Mª Ramos Gimeno meet no less than 30 years old, while the most veteran – with 35 years of service – have been Jaime Buigues Bisquert, Pedro Luis Cholbi Cardona and Inspector José Ribes Fornés.
The badges were awarded by mayor José Chulvi, councilor Pepa Gisbert (Citizen Security and Emergencies) and chief inspector José Antonio Monfort.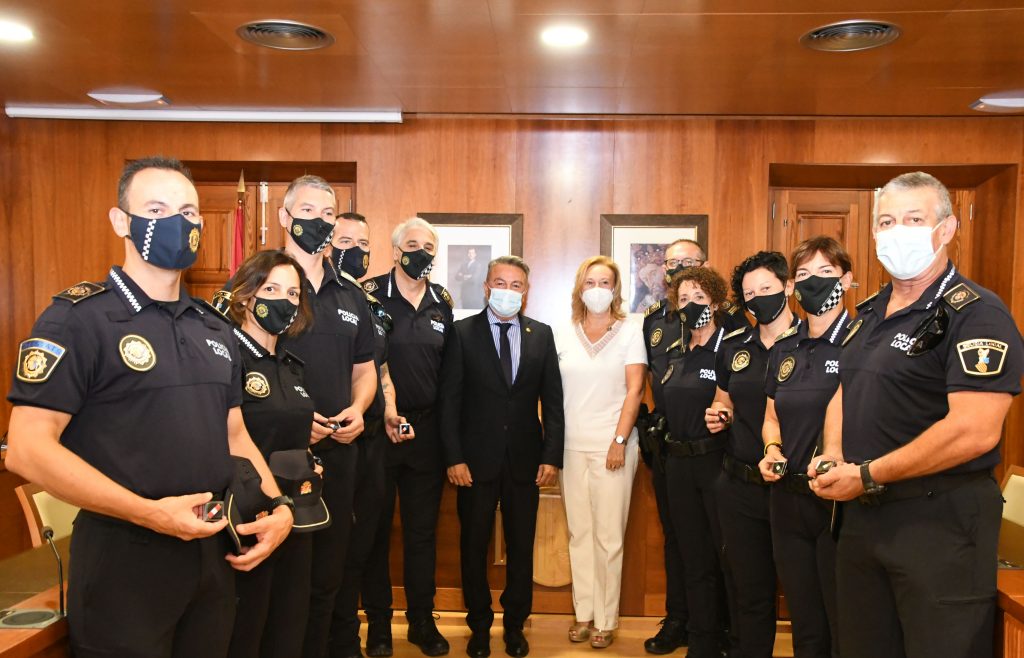 Municipal officials have voiced the gratitude of the entire population to a police staff that has lived through one of the most complicated times since the pandemic broke out, having to assume new powers in control of health security measures, thus adding them to their services, such as ordinary preventive, security, emergency, health, road safety, gender violence, prevention and response to drug use, rescue and maintenance of coexistence.
The mayor has valued that, despite this work overload and having the workforce reduced by recent retirements, the local police in Xàbia has continued to bet on training, cooperation in European projects and other security bodies and a the new canine unit has been launched, made up of Kosmo (a German shepherd who is dedicated to tasks related to the search for narcotics in preventive controls) and Khalan (a Belgian Malinois shepherd who is being trained to search for missing persons). Both dogs starred in an exhibition at the end of the institutional act demonstrating the progress in their training, which began a few months ago.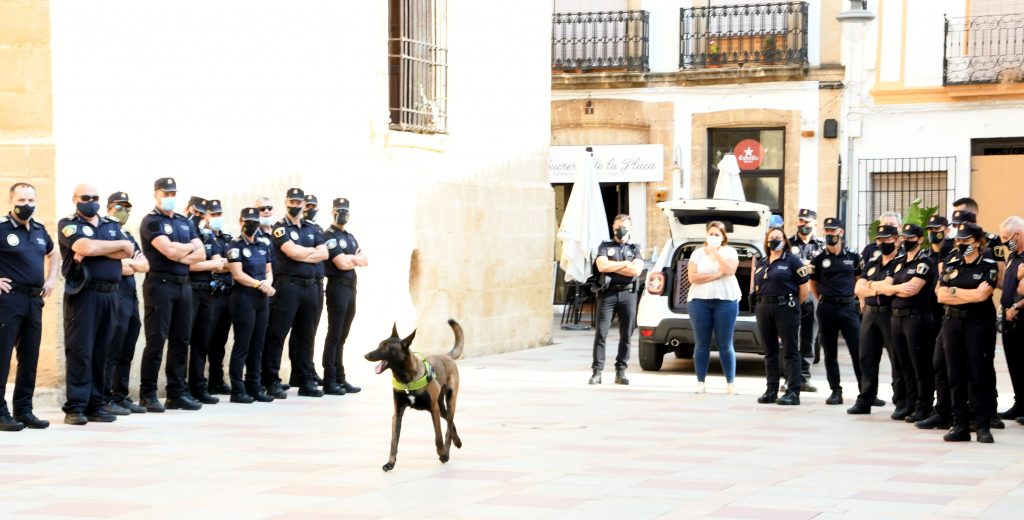 For his part, the chief inspector, José Antonio Monfort, explained about some of the new European projects in which the police in Xàbia will participate, a body that will celebrate 100 years of history in 2022, an occasion that they will commemorate with different activities. Monfort has highlighted the great involvement of the squad to face times that have been uncertain and very hard for the service.
---