Xàbia bar wins Valencian dish of the year for 2020
Bar El Montgó in the old town takes the crown for the most popular Valencian dish with its traditional Coques a la Marina.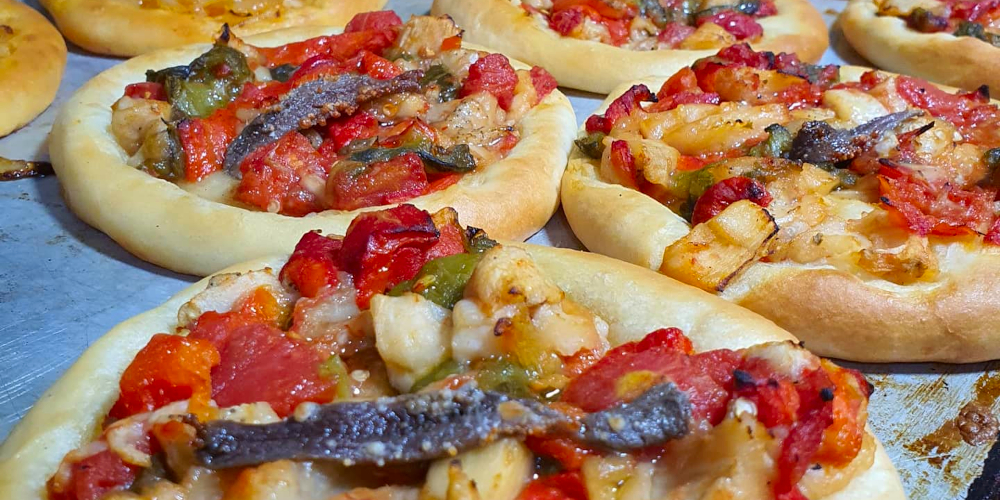 Monday 28th December 2020 | MIKE SMITH
A dish developed by a popular bar in Xàbia has been named the 'Valencian Dish of the Day' in a competition organised by Cuina Valenciana and supported by the Generalitat Valenciana.
Bar El Montgó, located in Carrer de la Mare de Déu dels Àngels just a few steps away from the heart of the historic centre, topped the poll for the traditional Coques de la Marina, a speciality of the bar and a dish that is almost exclusive to Xàbia.
The 'coca' is formed with a pastry base on top of which are added a number of different toppings of which the most popular are anchovies, chorizo sausages, spinach, onion, peas and the 'esgarraet', a traditional mix of roasted red and peppers as well as aubergine.
Try them for yourself. Bar Montgó is open every day except Sunday.
The Result
Winner
Coques de la Marina (Bar El Montgó, Xàbia) – 5327 votes
Runner-Up
Tombet (Cal Mistero, Les Useres) – 3,757 votes

Semi-Finalists
All i Pebre (Restaurant Bon Aire, El Palmer)
Borreta (L'Hostalet, Concentaina)

Other Submitted Dishes
Coca de Fira (Paixixi, Ontinyent)
Llauna de Calp (Tu Capircho, Calp)
Olla de la Plana (Restaurant Birbar, Vila-real)
Pericana (Sant Francesc, Alcoi)
Puxero de la Ribera (Miguel y Juani, L'Alcúdia)
Sopa Morellana (Hotel Cardenal Ram, Morella)
Titaina (miSitio, Cabanyal)
Ximos de Castelló (Bar Centro, Castelló)
---