Xàbia awards drafting of the Casa de la Candelaria project to architect Javier Hidaldo Mora
Considered one of the oldest buildings in Xàbia, it has been proposed to convert it into a cultural space.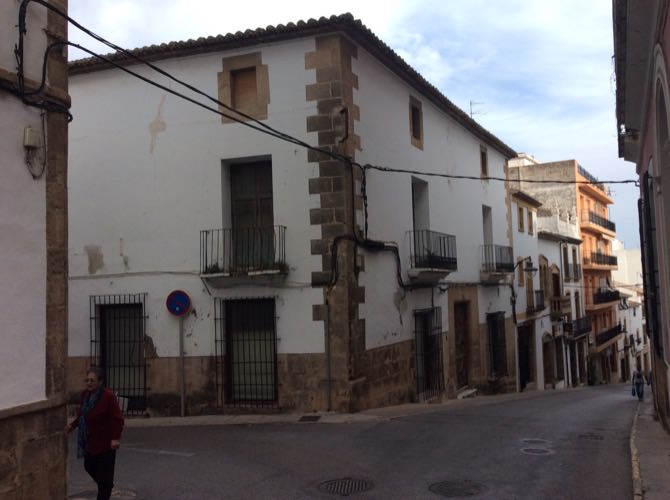 Tuesday 19th October 2021 – PRESS RELEASE with Mike Smith
---
Xàbia Council has approved the award of the contract for the drafting of the basic projects, execution, environmental authorization, health and safety study and construction management for the reform and renovation of the Casa dels Xolbi – also known as the Casa de la Candelaria – to Valencian architect Javier Hidalgo Mora for 97,997.90 euros.
The renovation of this historic building has been included in a line of interventions subsidized by the regional government's Department of Housing and Bioclimatic Architecture, which is aimed at urban projects, especially the renovation of municipal heritage buildings, both of a social, historical and cultural nature.
The work involved includes the structural strengthening of the building and its roof as well as seal cracks and repair the water and drainage networks. Once the structural safety of the property is guaranteed, the Council aims to propose its conversion into a cultural space.
The Gothic palace, located just a few metres from the heart of the historic centre on the corner of Carrer Roques and Carrer de l'Escola, was acquired by the local council in 2005. It stood just within the protective walls that once surrounded the village, just a few metres from the Portal del Mar gatehouse, and is considered one of the oldest and most interesting buildings that remains standing in the town. A large house, it had 34 rooms of various sizes and functions, spread across four floors. Recent investigations uncovered late medieval graffiti scrawled on its walls.
---
Related Links
---