Xàbia activates capacity control measures at access to popular coves
The new coastline beaconing also begins to be deployed.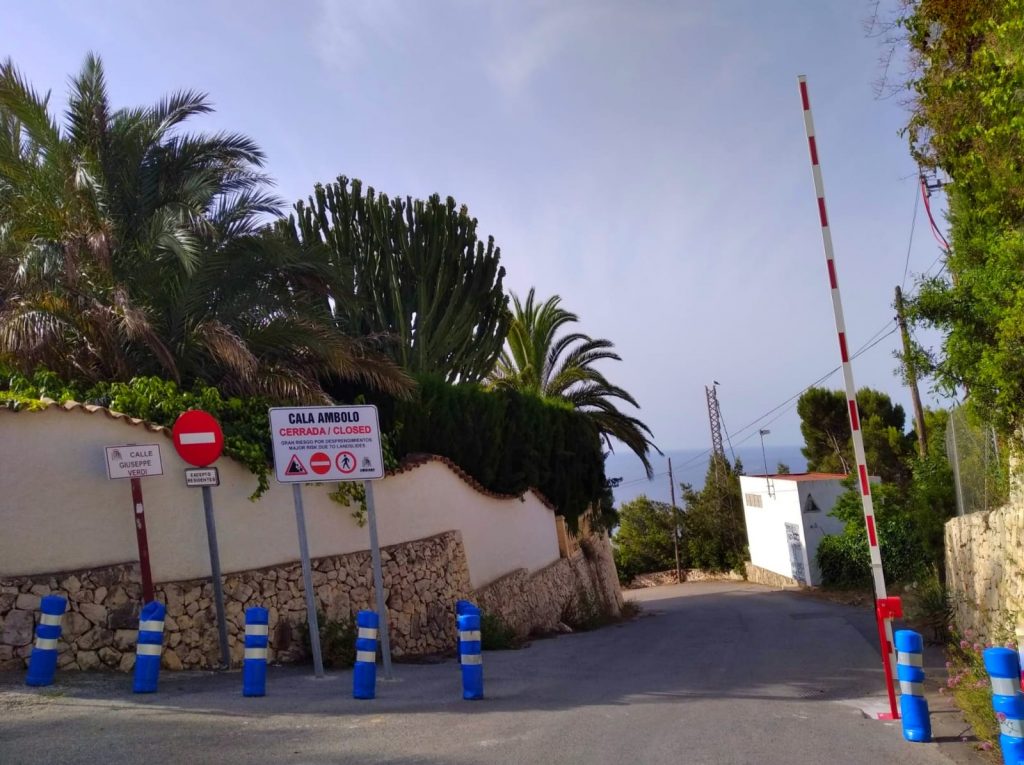 Wednesday 16th June 2021 – PRESS RELEASE with Mike Smith
---
Starting this weekend, Xàbia Council will be activating the access control barriers to the coves of Granadella, Portitxol and Ambolo. This is the first phase of the security surveillance and capacity control services along the coast of the municipality, a measure that will be active only during the weekends of June before becoming daily from the start of July.
The aim of the service is to promote a responsible and sustainable use of natural spaces, avoiding traffic jams caused by too many vehicles entering the coves as well as other risk situations in the security of the surrounding areas.
The barriers leading to the coves of Granadella and Portitxol/Barraca will be lowered when the available parking spaces are fully occupied whilst that of Ambolo will prevent access at any time by vehicles and inform visitors that the beach is closed to the public due to the risk of landslides.
From July 1st, the service will be expanded with information personnel deployed on the beaches to monitor capacity and remind users of their conditions of use and the relevant security measures, especially those linked to the COVID-19 pandemic. In addition to the coves of Granadella and Portitxol/ Barraca, this service will also be deployed on the beaches at the Arenal and La Grava in the port as well as Cala Blanca.
The access control to the popular Cova Tallada, which requires prior registration from June 15th and is managed by the staff of the Parque Natural del Montgó, will be augmented by staff from Xàbia to extend the hours to morning and afternoon.
Another beach service that will start this weekend is the assistance, rescue, first aid and ground medical transport on the beaches of Xàbia and their surrounding, which will be provided by the Cruz Roja de Xàbia. On June 19th, the aid stations will open on the beaches of La Grava, Arenal, Portitxol and La Granadella every day from 11.00am to 7.00pm, whilst it will be active only at the weekends on the beach of Benissero. From July, the service will become daily at all posts and will extended hours.
Finally, the new coastal beaconing will be deployed this week, a protection system for the seabed, the sea caves, and the bathing areas in the most sensitive points of Xàbia's coast especially those which attract the greatest number of boats.
---