Work suspended on extension of CEIP Trenc d'Alba
The expansion project is costing just over one million euros and was supposed to be completed in 10 months.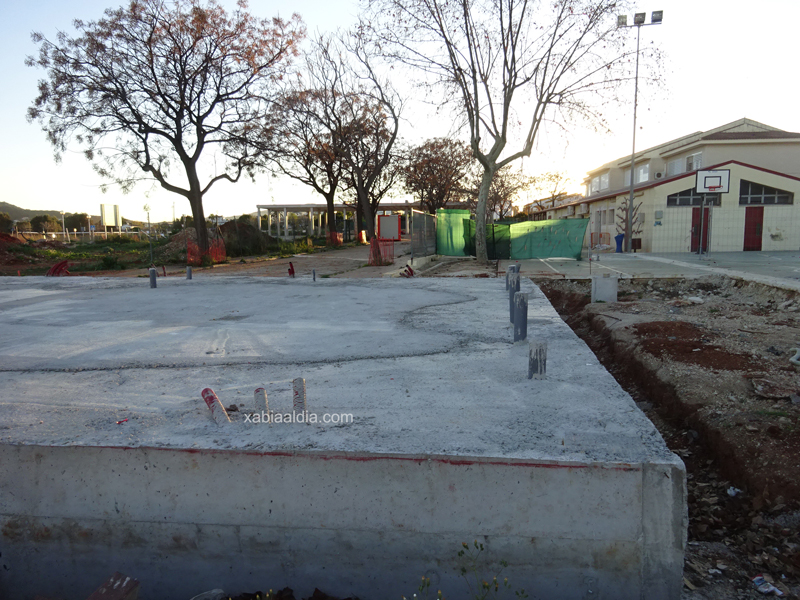 ---
Tuesday 22nd February 2022 – Mike Smith
Translated from an original article by Carlos López on Xàbia AL DÍA
---
Construction company Binaria has requested a suspension of the execution period of the extension work of CEIP Trenc d'Alba in Xàbia, for a period of three months, due to the increase in the raw materials that must be used to complete the project.
In a statement the local government confirmed that it had received a request from the construction company to suspend work two weeks ago, since when it appears that the company has virtually abandoned the site, removing the chemical toilets used by the contractors as well as a jib crane.

In response to this news, Xàbia AL DÍA visited the school and found no trace of any actual work being carried. The crane has been removed, as has the chemical toilet, and of the two portakabins that served as an office, only one remains.
The following image is from the end of December, in the centre the jib crane which has now been removed.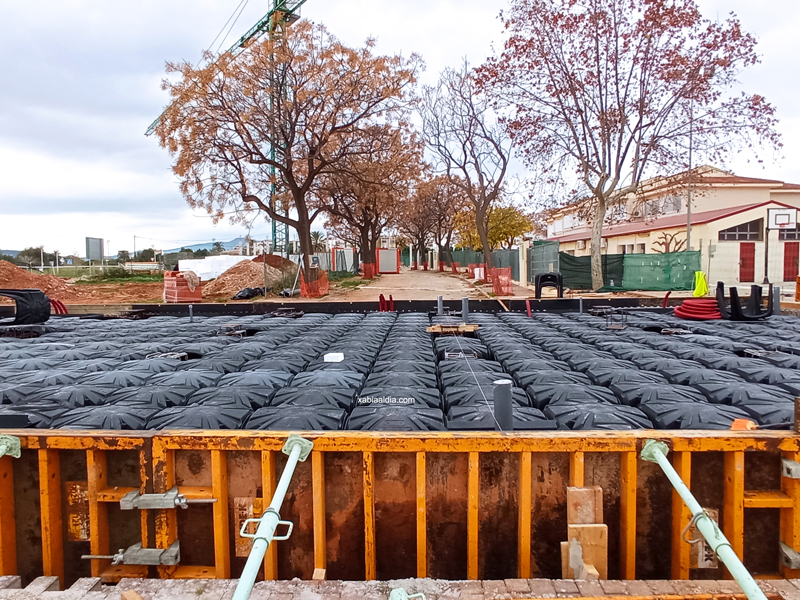 The project started without problems at the beginning of the school year. It would add a new dining room, a new gym and various other infrastructure to the current building. Having an execution period of 10 months and a budget of 1.07 million euros, the contract was awarded to the Valencian construction company Binaria.
The local council has reported that the mayor José Chulvi and councillor Montse Villaverde (Education) "have explained" to the educational community that "for the time being, the company has not communicated the definitive abandonment of the work, but rather has requested a postponement to see if the Spanish Government offers any response via decree law to this situation, which is seriously affecting public works and concessions in the country".
In his statement, Chulvi says that he has presented a Proposición No de Ley in Les Corts Valencianes to request the government modify the Contract Law and articulate "an instantaneous update system of the price databases on the procedures of public procurement".
He adds that they have "assured" the educational community has "all the collaboration of the local council to try to unblock the project, in exhaustively ensuring that the security measures around the site under construction are intensified and in enabling other outdoor spaces of the school for sporting or recreational use".
On the site, everything remains the same, just as the construction company left it that day at the beginning of the month when it decided that it could not continue because it could not balance the books.
---

---

---