Volunteers who cleaned Arenal waters upset with local council
The organizers criticized the lack of involvement from the local government.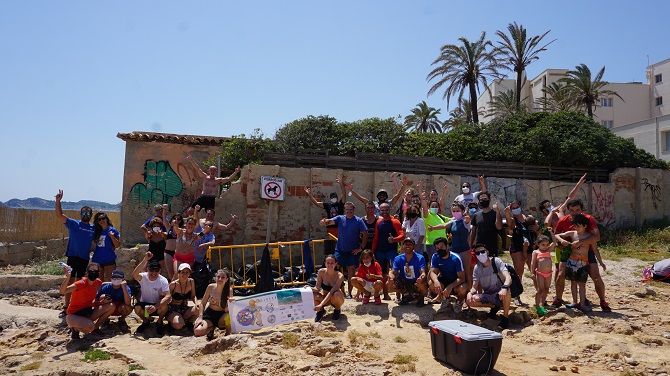 Friday 18th June 2021 – XÀBIA AL DÍA with Mike Smith
---
Several organisations which gathered together many volunteers to clear the waters around the Punta del Arenal of rubbish have spoken to XAD about their disapleasure with Xàbia Council for its lack of involvement.
The groups said that the council "limited itself to donating gloves and rubbish bags" to carry out the cleaning process but they have criticized it for not providing bins in the area in which to deposit the collected rubbish as it has done on previous occasions.
In addition, the groups told XAD that the council contributed absolutely nothing to the lunch that was offered to all the volunteer participants, which was paid for by the diving club of Valencia and had the collaboration of the Fishermen's Guild, the organizing committees of the Moors & Christians and Mare de Déu de Loreto (aka the port fiesta), the Traditional Boat Association, IROX, and AMUX, the Friends of Xàbia Museum.
Representatives of these associations prepared a large fideuà for more than 30 peoplein the headquarters of the Fishermen's Guild, an event in which the local council did not collaborate either.
---

---