Venues which flout health measures will see terraces closed for a month
Police officers open proceedings against four venues this weekend and shut down four private parties.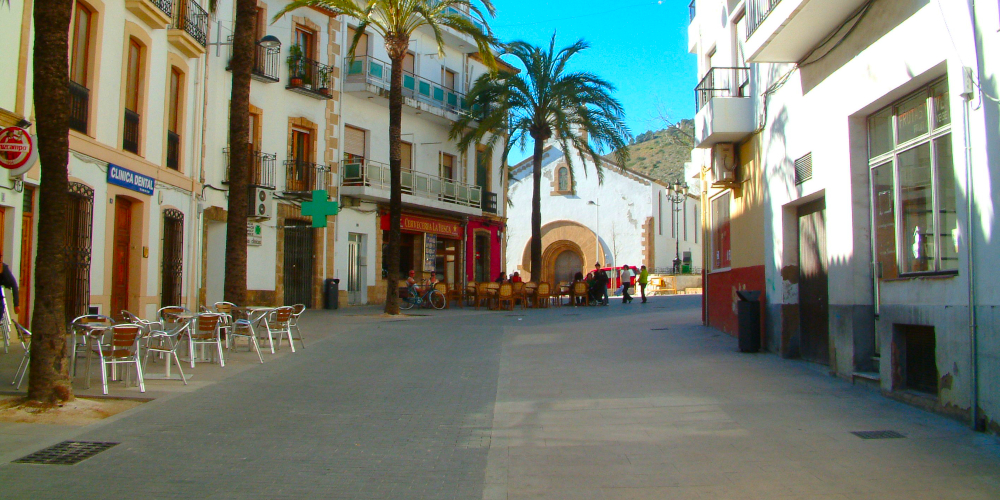 Xàbia Council has warned that it will withdraw permits to use public space as a terrace by bars and restaurants if they fail to comply with the prevention measures imposed to halt the spread of COVID-19. For the first offence, the venue will be forced to shut their terrace for 30 days; subsequent offences will see them forced to close them indefinitely.
The Council has been forced to act in reaction to a lack of responsibility shown by some owners after the officers from the Policía Local found four incidents in which the venues failed to comply with even the most basic of measures: not wearing a face mask whilst serving customers, serving customers at the bar, and setting up tables for more than six customers in a group. And a restaurant on the Carretera del Portitxol was found to have organised a big Halloween party to which dozens of minors were attending.
The Council has reminded everyone that they have to do their part in fighting against the virus and not causing it to spread uncontrolled through the population. Across the town, many businesses, including late-night bars and nightclubs, have been forced to close during the pandemic through no fault of their own, so the authorities cannot allow those who show a total disrespect for the health of the community to get away with it.
Last weekend was one of the worst for antisocial behaviour since the pandemic began with police officers responding to 40 calls on Saturday night, the highest amount since August.
Officers raided four private parties, fined three people for being on the street during curfew hours, and two more for not wearing a face mask which has been mandatory since July.
The Council appeals for individual responsibility to fight the COVID-19 infection, which is almost as important as the decisions that governments make since only by complying with hygiene and social distancing measures can the pandemic be contained.
---