Valencian government puts aside 1.2 million euros to encourage British tourists back to the region
The president of the Generalitat explained that recovering the British market is a priority for the Valencian Community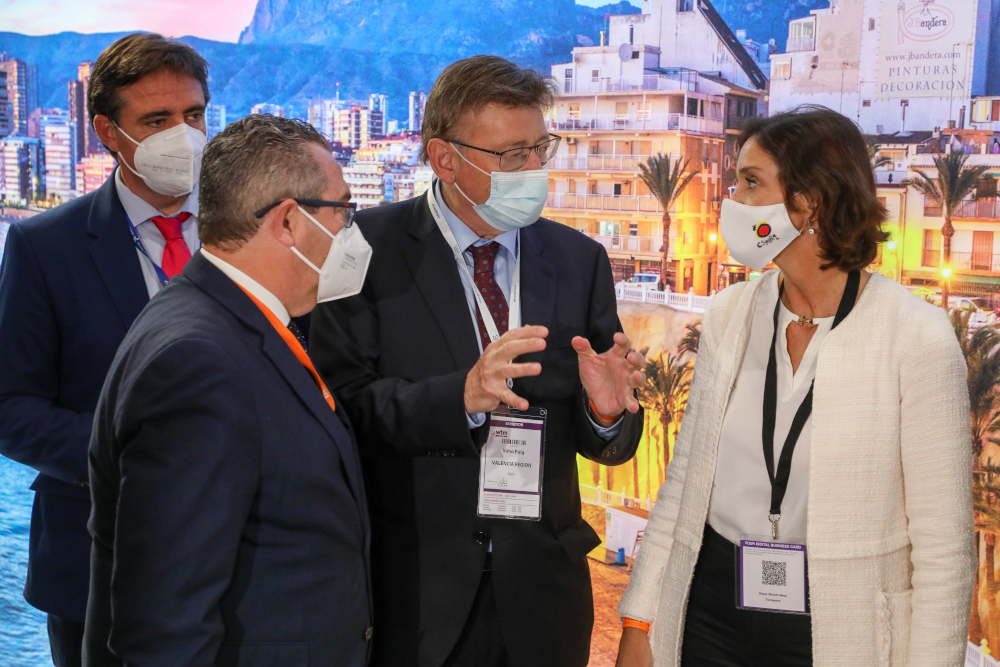 Tuesday 2nd November 2021 – PRESS RELEASE with Mike Smith
---
During his visit to the World Travel Market (WTM) in London, the president of the Generalitat Valenciana, Ximo Puig, announced an "impact plan" with promotional campaigns to recover the British tourist market, for which some 1.5 million euros of funding will be available.
He made the announcement to the media after having held a meeting with the Minister of Industry, Trade and Tourism, Reyes Maroto, and later with the CEO of the British Association of Travel Agencies (ABTA), Mark Tanzer.
Puig explained that "recovering the British market is a priority for the Comunidad Valenciana" since there has been a "notable decrease" in tourism from the UK compared to 2019, when it represented 30% of foreign tourism in the region. Specifically, around 600,000 Brits visited the region during 2020 compared to 3 million Brits in 2019.
The president added that he has asked the Minister of Industry, Tourism and Trade and the representatives of the embassy to facilitate the British to come to the Comunidad Valenciana for more than 90 days without having to request a visa, avoiding the bureaucracy that this normally means having to complete and the difficulties it entails for people who want to remain in the region.
Likewise, he has urged the Ministry to "facilitate the visa situation" and to "correct the restrictions" that, due to Brexit, affect "British residents in the Comunidad Valenciana, future home buyers and people who come to visit their families", estimated to be about 100,000 people.
The president has assured that the person in charge of Industry, Tourism and Commerce has informed him about the creation of a working group made up of the Spanish and British embassies to respond to these situations, which he has urged to work to "make Brexit the least Brexit as possible".
Ximo Puig has also urged the minister to locate the tourist data intelligence centre in the Comunidad Valenciana, a project that he considers to be "very ambitious" and that will be carried out with European funds.
Finally, the president has asked Minister Maroto to intercede with the Ministry of Social Rights about the proposal of the Imserso travel programme, since it directly affects the tourism sector, and so that the initiative can be launched but "at a reasonable price".
Puig has pointed out that "it cannot be delivered on the cheap" and therefore has urged to find a formula that transfers the effects of this positive initiative to wages and the recovery of the tourism sector. In this sense, he has proposed to the minister that he promote a medium-term tourist bonus scheme similar to that of the Comunidad Valenciana to support travel throughout the region.
Regarding the meeting held with the CEO of ABTA, the president explained his proposal to this group, which brings together some 1,200 companies with 5,000 travel agency branches and some 900 tour operators from all over the United Kingdom, to hold its 2023 annual congress in Benidorm.
---