Valencia will announce additional measures on Friday
Ximo Puig is expected to announce a series of additional measures which will affect a number of municipalities with high IA rates and community transmission.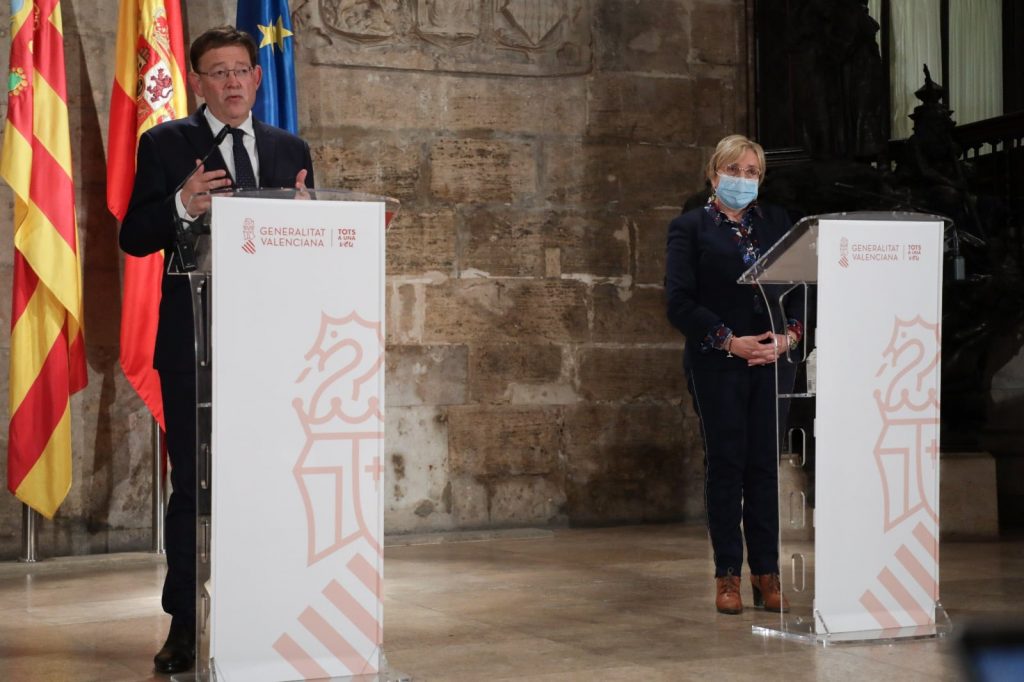 Ximo Puig, president of the Generalitat Valenciana, has confirmed that additional measures to halt the accelerated spread of the coronavirus through the Comunidad Valenciana will be announced tomorrow (Friday). These new restrictions are likely to see the closure of municipalities which have been badly affected by the virus as well as a revised limit on social meetings. The border closure of the region has already been extended for another week. Rumours of the closure of the hospitality sector have proved to be unfounded at this time.
The latest figures show that hospitalizations and ICU admissions across the region have been growing over recent days but Puig emphasized that the situation is "a long way" from the position last spring. According to the latest data, issued by the regional health authority today, 1,321 people have been admitted to hospital across the region due to coronavirus infection and 209 are now in ICU beds, the highest numbers since mid-April.
The president has called a meeting of the CECOPI – the 'Intergrated Operational Coordination Centre' – in which the regional government and security forces will look at the situation and take the most appropriate "complementary measures" which will take into account the social and economic reality of the Comunidad Valenciana. It is unlikely that a region-wide home confinement will be imposed but more that those municipalities with the highest incidence of coronavirus and where community transmission has been detected will be looked at more closely for additional measures.
According to latest data released by the regional health authority on November 2nd, the municipalities most at risk, based on their 14-day accumulative incidence rate (IA), include:
Valencia (1,703 14-day IA rate)
Elx (667)
Alicante (609)
Elda (472)
Castellón (376)
Orihuela (324)
Petrer (253)
Gandía (196)
Torrent (192)
Alcoi (158)
At the moment, there are no municipalities in the Marina Alta region in the Top 50 most-affected places in the Comunidad Valenciana.
---