Valencia to receive two million doses of Janssen vaccine between April and September
The single-dose vaccine will allow the immunization of two million Valencian women and men, which will contribute to substantially advance vaccination
Tuesday 6th April 2021 | PRESS RELEASE; translation MIKE SMITH
The president of Generalitat Valenciana, Ximo Puig, has announced that the Comunidad Valenciana will be taking delivery of two million doses of the Janssen vaccine between April and September after meeting with representatives of the pharmaceutical company today, which was also attended by the health minister Ana Barcelò.
Puig said that the meeting was "very positive" and that the company representatives have "guaranteed us that almost two million Valencians will receive this vaccine by September". He added that this means that there will be "a substantial advance in the acceleration of vaccination" since it is a single-dose vaccine.
The president also explained that the logistics and transport of the Janssen vaccine is much easier which will also allow the vaccination of people who might have great difficulty in moving around.
He also confirmed that he had agreed a future collaboration with Janssen with respect to mental health and any analytical processes that are carried out in the Comunidad Valenciana, amongst others, as well as collaborating to present projects for possible aid from European funds in the areas in which the company is working, such as the fight against cancer and multiple sclerosis.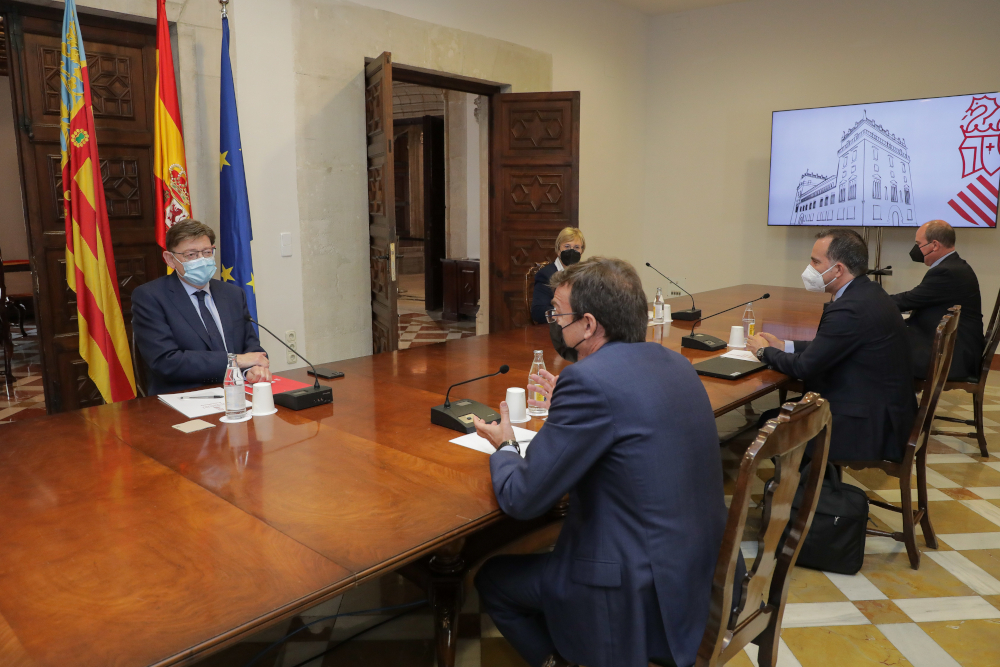 ---
Information Source
Press Release – Generalitat Valenciana
---