Valencia renews some 6,000 contracts to reinforce health system during pandemic
The investment in COVID-19 reinforcements will involve a public investment of 130 million euros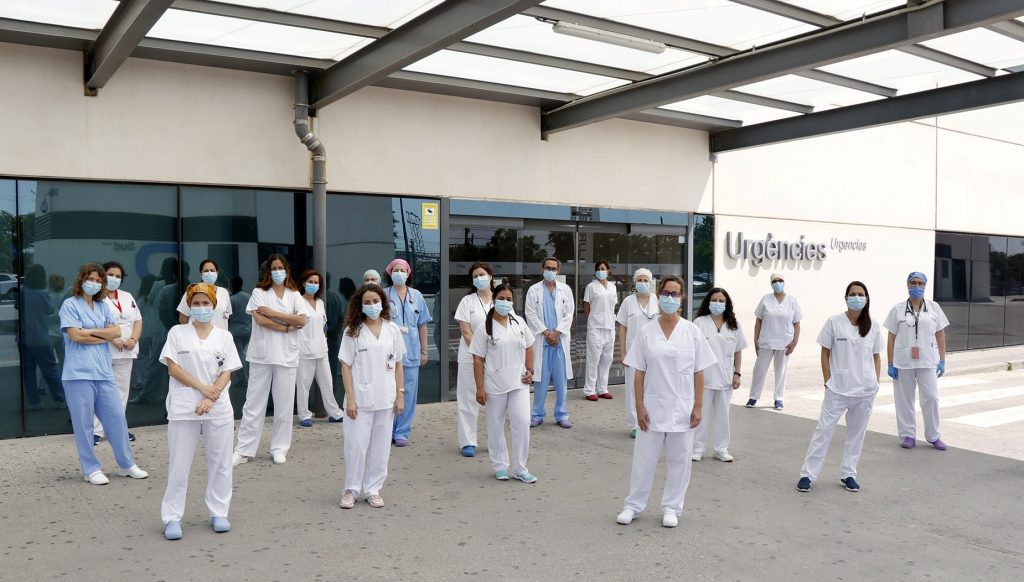 Tuesday 4th May 2021 – PRESS RELEASE with Mike Smith
The regional health ministry has proposed maintaining around 6,000 COVID-19 support posts until the end of the year with an investment of some 130 million euros.
This represents 65% of the posts that, in the worst moments of the pandemic, were hired with urgency to strengthen the Valencian public health system. Along with the 140 million already earmarked for these reinforcements, the investment in 2021 will be 270 million euros. In addition, the ministry aims to complete a structural growth map so that the growth of the system is definitive and not provisional.
This necessary growth strategy will be carried out with the contribution of the unions. The health ministry has said that the priorities are, among others, Primary Care, Mental Health and Hospital Emergencies.
The renewal of posts, in view of the current situation of the pandemic, has been carried out proportionally, as "the Ministry will continue to monitor the permanent state of alert in case any change in trend forces us to rethink upward reinforcements that will materialize at the end of this month". A thousand of these posts will be used for COVID-19 vaccination and the rest for general reinforcements of the health system.
This first meeting of the technical board to analyze the renewal of the COVID-19 reinforcement contracts and other issues related to human and organizational resources, has been described by the regional health ministry as "cordial and positive". The negotiation team has stressed that both the Administration and the unions "have agreed that the aim of this meeting is to defend and strengthen the public health system". The next meeting of the technical board will take place this coming Friday.
---

---