Valencia plans to administer more than 129,000 vaccines to 30-39 age group this week
Some 295,000 doses are expected to be administered this week across the Comunidad Valenciana.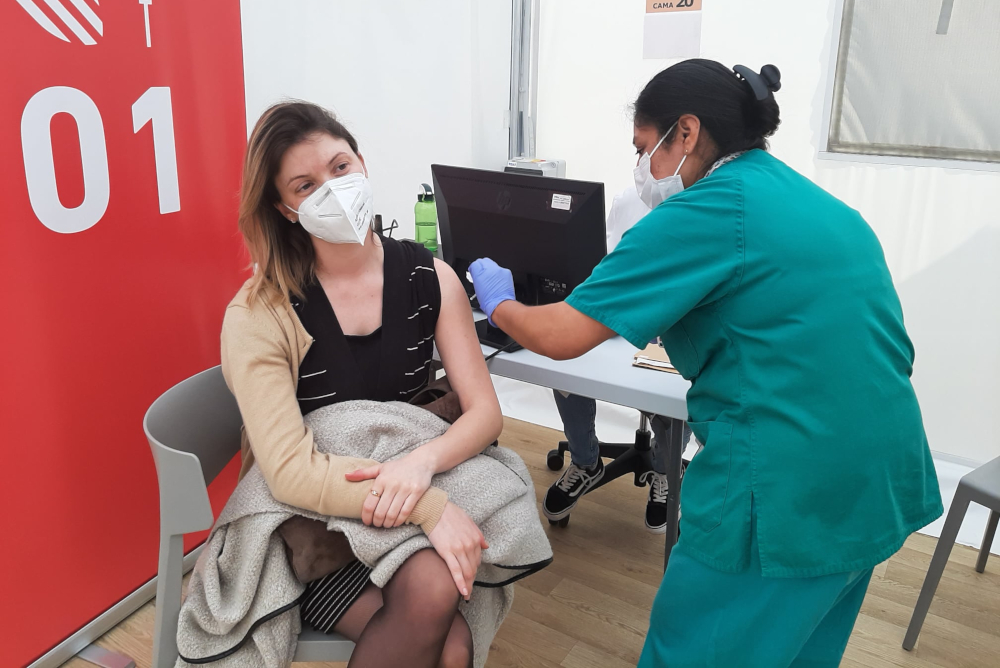 Monday 12th July 2021 – XÀBIA AL DÍA with Mike Smith
---
The regional health ministry has reported that it plans to administer 295,298 doses of COVID-19 vaccine this week, of which four out of every ten doses will go to people in the 30-39 age group.
Regional health secretary Ana Barceló explained that "until now, the vaccination strategy has prioritized older age groups because they have a higher risk of hospitalization and admission to ICU, but no-one is immune, and infections among young people are increasing. The spread in youth is much higher than the average figure for the general population and, although young people tend to experience the disease with less severe symptoms, we are going to extend vaccination to younger people".
Barceló added that "we still have a lot to discover about this virus, which is capable of not causing symptoms in those who suffer from it but does have long-term consequences. Young people have shown great solidarity and responsibility protecting their grandparents and parents and, now, they must also look out for themselves and continue with the commitment they have shown in all these months that we have been in the pandemic".
This week, it is planned to administer 174,193 doses of the Pfizer vaccine, most of them to people in the 30-39 age group and for both first and second doses. The rest of this type of vaccine will be used for second doses, new additions, people who could not be vaccinated before, for example, those who had an active coronavirus infection or patients with very high-risk health conditions. In addition, a batch has been put aside to complete the vaccination course for people under the age of 60 who received a first dose of the AstraZeneca vaccine.
Some 49,516 doses of the Moderna vaccine are planned to be administered, mainly as first doses for people in the 30-39 age group. Batches have also been reserved for private companies to vaccinate their staff.
Doses of the Janssen vaccine will be administered primarily for reuptake of those who have not yet received their vaccine for any reason.
Finally, the AstraZeneca vaccine will be used mainly to complete the vaccination course for those people older than 60 years of age who have already received a first dose of this vaccine.
In all cases, the summons is made by phone call and/or through an SMS on your mobile phone which the date, time and place of vaccination. Those still waiting for their call should ensure that their details, including the mobile phone number, is up to date by using this facility here.
Appointments received via the mobile phone can also be consulted through the GVA+ Salut application, available for iOS, Android and Huawei, or on the web here.
If there are any doubts about the vaccination process, phone 900 300 555 where the staff have been trained to deal with any queries about it.
---