Valencia opens investigations over vaccination irregularities
Ministry of Health reports 62 cases of people "irregularly vaccinated", including ten public officials.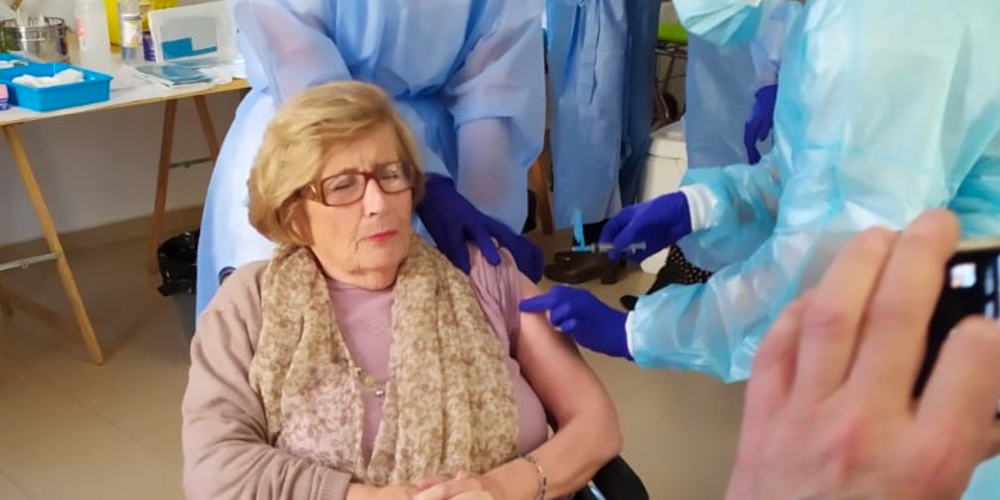 Wednesday 3rd February 2021 | MIKE SMITH
Regional Health Minister Ana Barceló has revealed that investigations are in progress to find out why 62 people were vaccinated, including 10 public officials, who did not apparently fit the corresponding risk groups for the opening phase of the vaccination programme.
A total of 223 cases were originally highlighted, of which 171 have been found to have been justified for receiving the first dose of the vaccines to people from approved risk groups.
However, the remaining 62 cases are being more closely investigated to find out if any professional from the health authorities have committed an irregularity, or if people have been vaccinated who don't belong to the applicable groups and, if so, if there was any justifiable cause to do so.
Barceló explained that the cases of 10 public officials being vaccinated are of "special relevance and significance, considered of general interest".
The mayor of El Vergel, Ximo Coll, and the mayor of neighbouring Els Poblets, Carolina Vives, were both administered with the vaccine at El Verger Health Centre on January 8th by staff from the centre and their cases are at preliminary investigation stage.
Cristina Morena, councillor for Social Services and Health in Dénia, also received the first dose of vaccine on January 12th at the Residencia Santa Lucía de Dénia and is under investigation.
Other officials under investigation include: José Luis Cuesta, chief prosecutor of Castellón; Luis Rubio, mayor of Villahermosa del Río who is also administrator of the municipal residence home and therefore insists his dose was justified; Francisco López, mayor of Rafelbunyol where the first residence in the Comunidad Valenciana received its doses and the mayor was invited to claim one dose which was remaining; Bernabé Caño, mayor of La Nucia who received the vaccine at Residencia Savia La Nucia, but had no authorisation to be in the building and is accused of also breaching health protocols; José Galiana, councillor for Health in Orihuela who received the vaccination jab at Residencia Las Espeñetas; Juan Bautista, provincial delegate responsible for the Doctor Esquerdo Mental Health Clinic who was vaccinated as he was included on the list of workers and residents for vaccination; and finally, Àngel Ribés, mayor of Benlloc, whose name also apparently appeared on the vaccination list.
Barceló assured the public that the 62 "possible irregularities" account for 0.041% of more than 149,000 vaccine jabs administered in the Comunidad Valenciana, and that the programme is proceeding "with the most absolute normality".
She added that it has been recommended that "sanction or disciplinary measures be taken that are administratively and politically appropriate, and that [regional government] will analyze the case in greater depth at its next plenary session."
Second Doses
With regards to whether or not these people should receive the second dose of the vaccine, the Minister explained that "they should not be supplied while a final decision is made" and that, in any case, "the administration of this second dose to these people should only be considered after the vaccination of the groups has been completed". The WHO recommends a maximum of six weeks between the two doses of the Pfizer/BioNtech vaccine.
---