Valencia has vaccinated more people against COVID-19 than those who have been infected
A total of 394,281 people have completed the immunization process, while 389,706 have been infected
Tuesday 27th April 2021 – PRESS RELEASE with Mike Smith
The number of people who have received the optimal vaccination against COVID-19 in the Comunidad Valenciana now exceeds the total number of people who have been infected since the beginning of the pandemic. Specifically, a total of 394,281 people have completed the immunization process, while 389,706 have contracted SARS-CoV2 infection since the pandemic was declared.
The Comunidad Valenciana is currently using four vaccines: two mRNA vaccines (BioNTech / Pfizer and Moderna Comirnaty), the Vaxzevria vector vaccine from AstraZeneca, and the Janssen laboratory vaccine (the European subsidiary of Johnson & Johnson) which began arriving last week.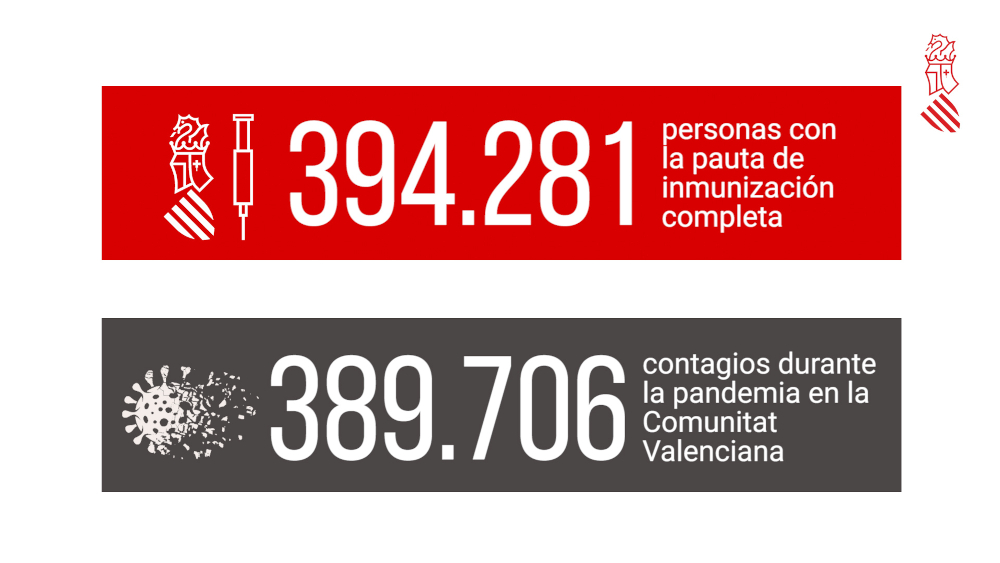 The total dose administered, taking into account the four pharmaceuticals, amounts to 1,519,428. Whereas the National Vaccination Strategy currently excludes children and adolescents up to 16 years of age as a group to be vaccinated (among other reasons because authorized vaccines do not have results of their use in this population), 35.59% of the population to be vaccinated in the Comunidad Valenciana has already received at least one dose, which offers around 70% protection whilst 9.24% have optimal protection.
It should be remembered that the maximum degree of protection is not reached immediately after the last jab. In the case of Pfizer / BioNTech, it is reached seven days after the second dose; with Moderna's vaccine, 14 days after the second dose; with the AstraZeneca vaccine, 28 days after the second dose, and with the Janssen vaccine, 14 days after administration.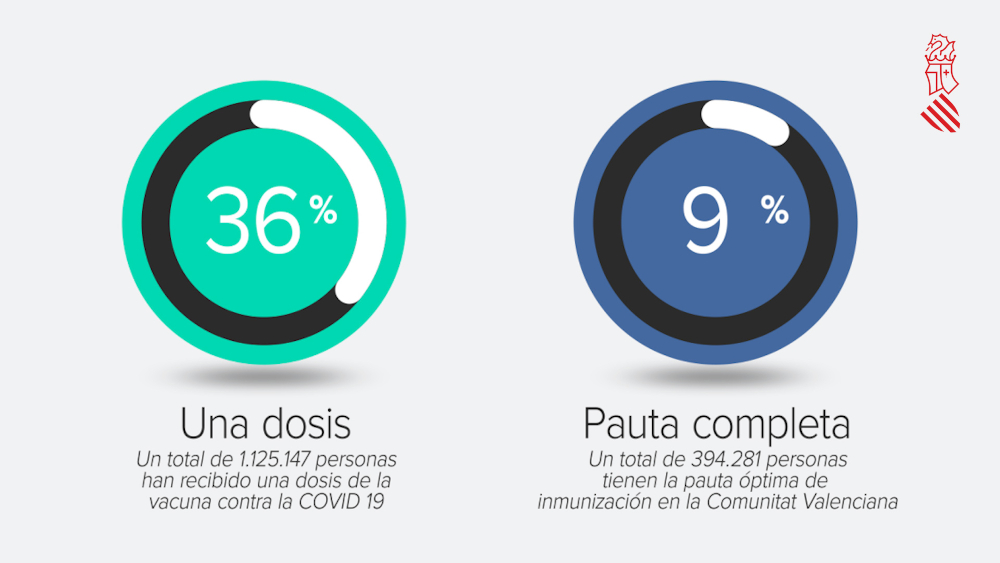 ---

---