Valencia has completed first dose vaccines for the 70-74 age group
From May 17, vaccination of the 55-59 age group begins.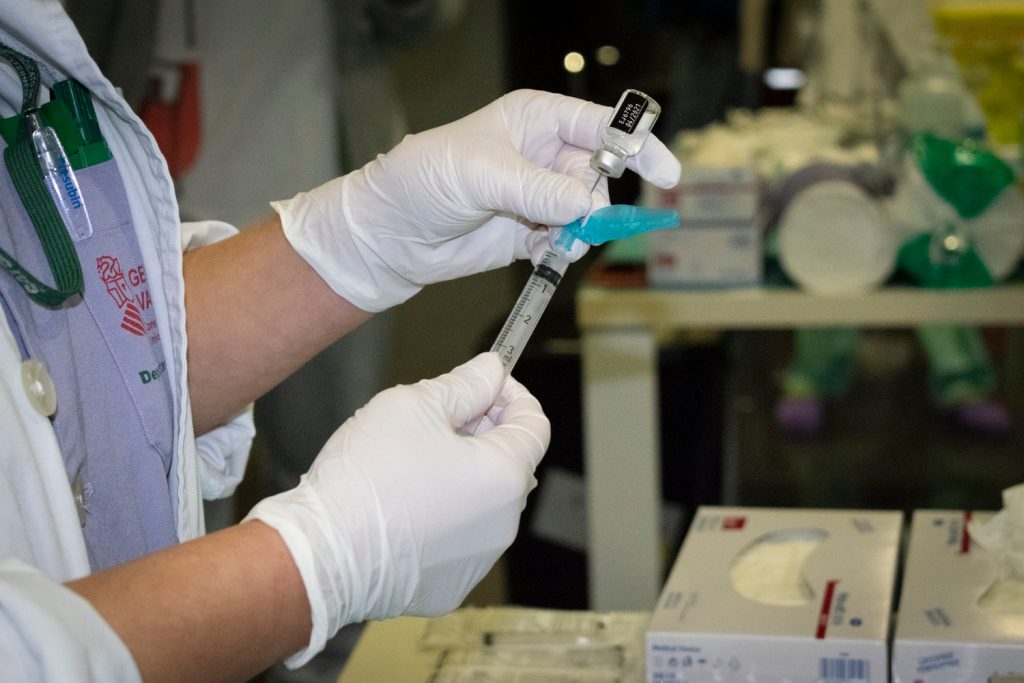 Thursday 13th May 2021 – PRESS RELEASE with Mike Smith
---
The regional health ministry in the Comunidad Valenciana has confirmed that it completed the process of administering first doses of the vaccine against COVID-19 to the 70-74 age group in the region.
Anyone who belongs to this age group and has not received their first dose should contact their health centre so that an appointment can be made to administer it.
From Monday 17th May, vaccination begins for people in the 55-59 age group and it is forecast that this group will have received at least one dose of the vaccine by the first half of June.
For the 40-50 age group , vaccination is expected to start in the third week of June, depending on the supply of vaccines.
The regional health ministry has a regularly-updated page on the website will information about the vaccination process against COVID-19 by age groups in this link.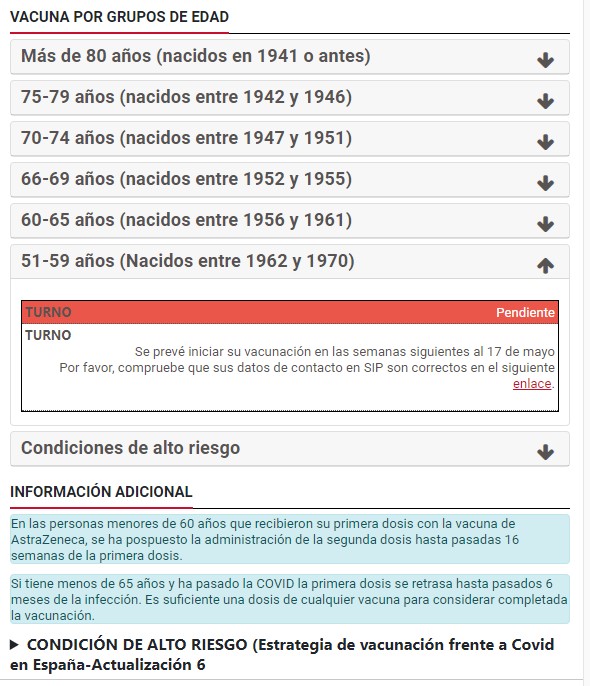 Finally, the regional health ministry reminds all citizens of the Comunidad Valenciana that it is vitally important that the details on their SIP card are up-to-date, particularly the telephone number. You can check your data in this link.
---
Information Source

---