Valencia authorizes regular bus connection to Alicante
But links with Valencia are not part of this specific contract.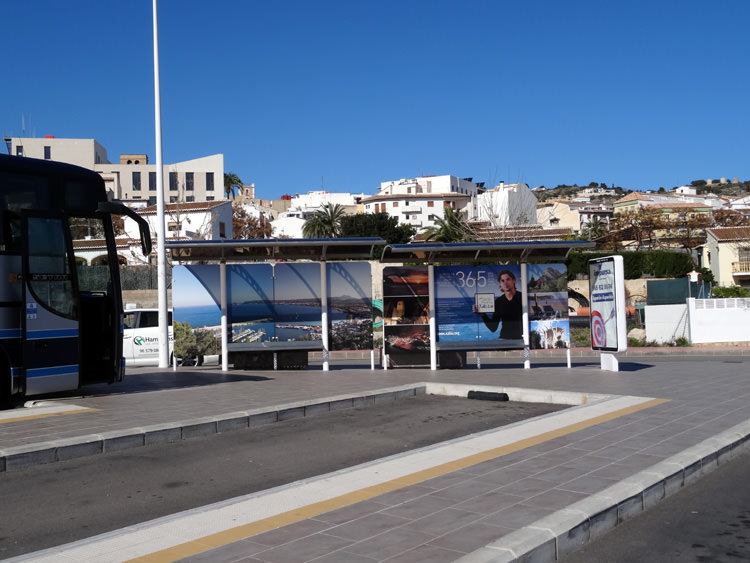 Thursday 9th December 2021 – CARLOS LÓPEZ with Mike Smith
---
At its last plenary meeting, the regional government authorized the contracts for the concessions of the regular public transport service for travelers by bus: 'CV-202, Les Marines-Alacant'; 'CV-211, Elx-Rodalia' and 'CV-302, València-Alacant / Elx'.
These concessions are part of the new model that the Department of Territorial Policy, Public Works and Mobility has designed for "greater efficiency and sustainability of the system with the aim of promoting the use of public transport." Thus, they are characterized "by a greater territorial coverage and adapting the offer to the needs of the demand".
The "Les Marines-Alacant" contract is worth 32,434,241 euros and will serve a total population of about 740,000 inhabitants, connecting the towns of the Marina Alta and the Marina Baja with the capital of the province.
According to the Ministry of Territorial Policy and Mobility, the service will have a minimum fleet of 14 buses that will carry out about 2.1 million commercial kilometres and 32,150 trips per year, which is equivalent to an average of 88 a day. Most of the routes will have Benidorm as a structuring and polarizing nucleus.
To provide a more complete service, express routes will be developed to the tourist centres such as Calp, Altea, Dénia, Xàbia, and Teulada, with a connection to the airport that they currently lack. Likewise, the service with Alicante is improved in towns such as Vila Joiosa, Callosa d'en Sarriá, l'Alfás del Pi and la Nucia.
What is not included in this contract are the connections of the Marina Alta with Valencia, or the cities of the neighbouring region, La Safor. That will have to wait.
Linea 7: Xàbia-Alacant-Aeropuerto
102km route: Xàbia (Estación de Autobuses) – El Poble Nou de Benitatxell (Carrer Pare Plácido) – Teulada (Av. del Mediterráneo / Cruce de Teulada) – Benissa (Av. del País Valenciá) – Alacant (Estación ADIF-AVE / Estación de Autobuses) – Aeropuerto.
Monday-Sunday: 3 return journeys each day (2,190 annual journeys)
Xàbia: 07:30 – 12:15 – 17:00 (16:00 on Sunday and Fiestas).
Aeropuerto: 10:00 – 14:30 – 19:30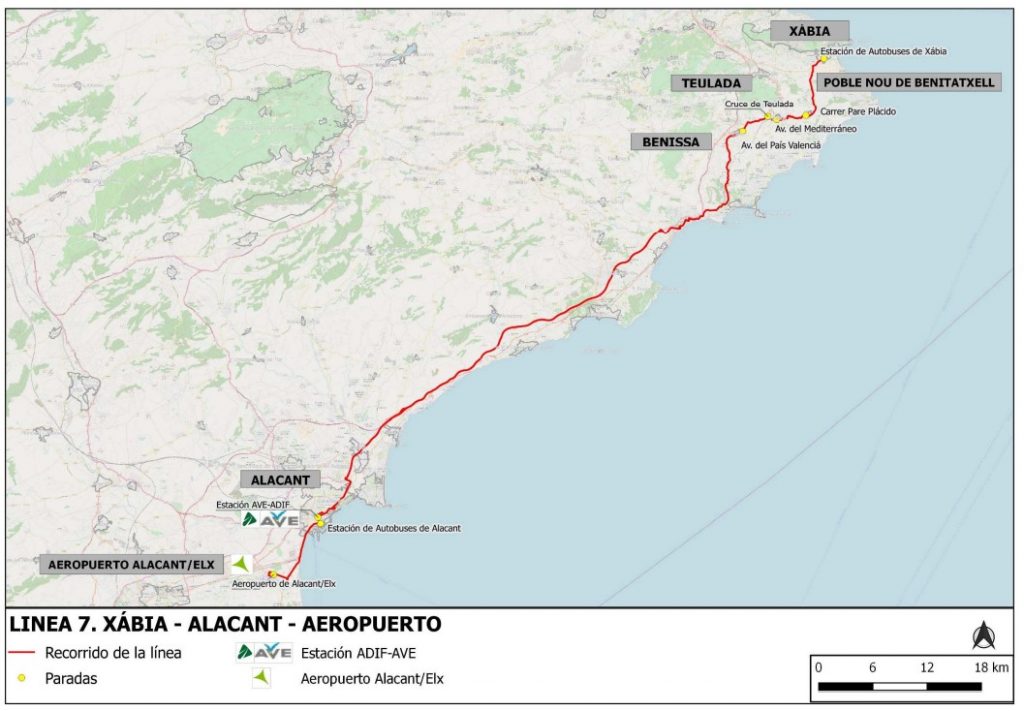 ---
Related Link
---
---