Valencia announces new measures to combat rise in infections
An alarming rise in infections has forced the regional government to act with an 11pm night curfew and restrictions on social gatherings and movement.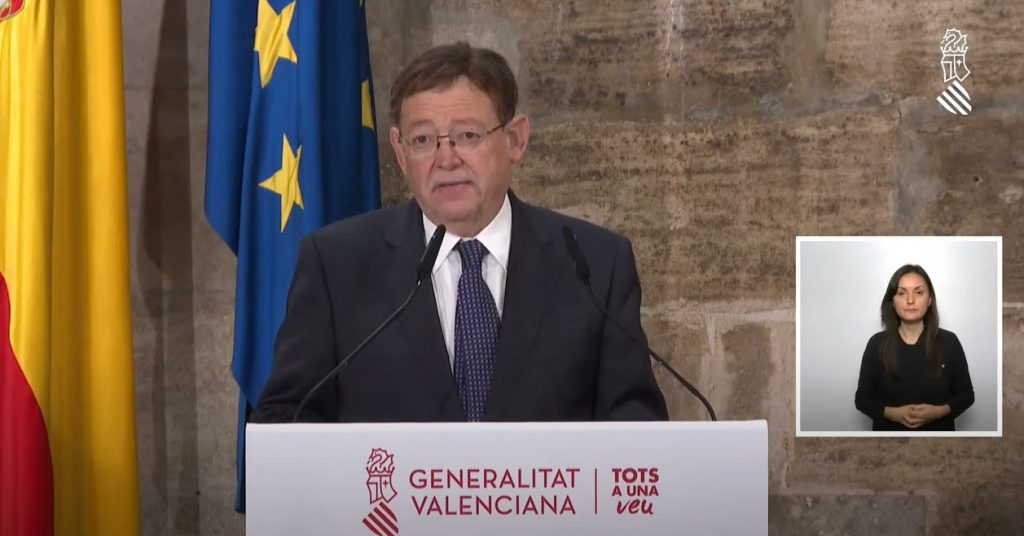 Thursday 17th December 2020 | MIKE SMITH
The night curfew in the Comunidad Valenciana will be brought forward to 11.00pm from Monday 21st December as the region continues to struggle against a sharp rise in infections. Ximo Puig, president of the Generalitat Valenciana, announced the new measures in a special press conference this evening as the region records more than 2,000 new infections a day for the fourth day in a row.
Both the positivity rate (15.82%) and the 14-day IA rate (254.77) have returned to the levels not seen since the end of November. When the Valencian region was once one of the lowest for infection spread in the country, it is now one of the highest, only surpassed by the Balearic Islands, who are also battling significant rises in infections rates, Madrid and the Basque Country.
Puig said: "No matter how fed up we are, we cannot start skipping restrictions. There are no excuses. We are all tired and we all want normality. But governments have reached a point and now it's the turn of the people. We must be responsible and take care of ourselves, for us, for our families and for everyone."
The hospitality sector has not been touched and can remain open with all the required health protocols in place, including limited capacities. Pubs and nightspots can remain open as a modified service but only during the same hours as normal bars and restaurants.
The following restrictions will take effect from Monday 21st December and will remain effective until at least Friday 15th January 2021.
Night Curfew
From Monday, the night curfew will be brought forward to 11.00pm, except on December 24th and December 31st when it will start at 12 midnight. The curfew is lifted at 6.00am as before.
Social Gatherings
From Monday, social gatherings are limited to six people, in both private and public spaces, for those who don't live together, up to a maximum of two households. There will be no exceptions for Christmas.
Perimeter Confinement
The closure of the region's land borders will be significantly strengthened and they may only be crossed for justified reasons. Only those who are returning to their main place of residence may enter the Comunidad Valenciana whilst travel to other autonomous communities to visit family and close friends will no longer be permitted.
---