Valencia announces joint campaign with sports clubs to promote vaccination of young people
The president of the Generalitat has held a meeting with the presidents of the first division football clubs of the Valencian Community and the general director of Valencia Basket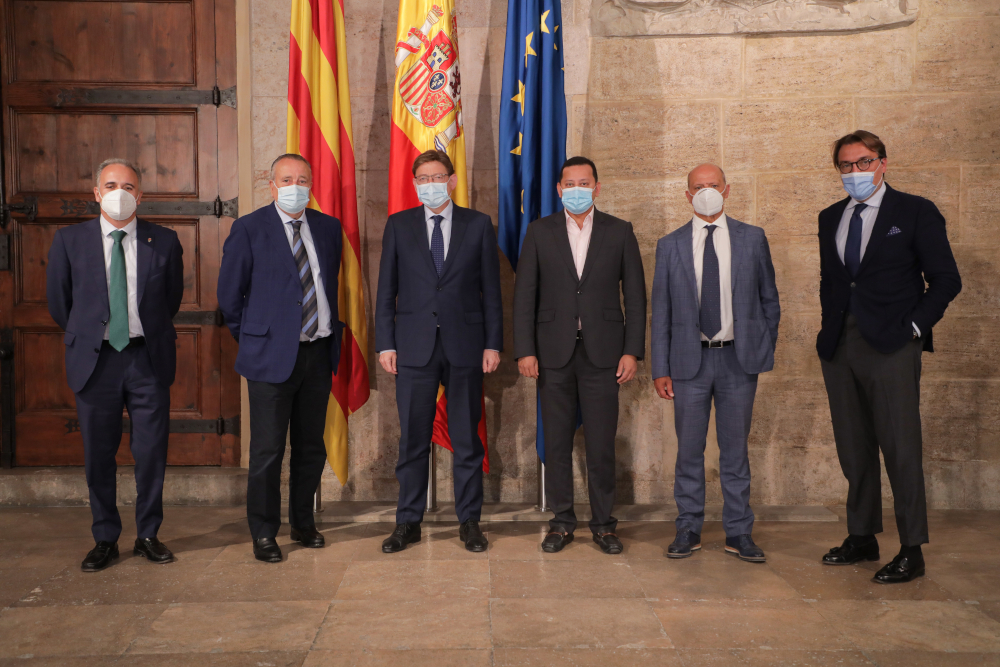 Wednesday 14th July 2021 – PRESS RELEASE with Mike Smith
---
The president of the Generalitat Valenciana, Ximo Puig, has announced the launch of a joint campaign between the regional government, the top-flight football clubs in the Communidad Valenciana and Valencia Basketball to promote vaccination and awareness of COVID-19 among young people.
Puig met with the president of Valencia CF, Anyl Murphy; the president of Levante UD, Francisco Catalán; the president of Villarreal CF, Fernando Roig; the president of Elche CF, Joaquín Buitrago, and the general manager of Valencia Basket, José Puentes.
The campaign will be promoted by prominent football players and professional basketball players from the Valencian squads and it will be aimed at the younger population of the region to encourage healthy behaviours and awareness of prevention measures to avoid the spread of the COVID-19 virus, in addition to recommending vaccination.
Puig stressed that both football and basketball are sports that attract a lot of people, especially the younger members of the community, and it is for this reason that the regional government is carrying out this joint campaign with the clubs and thanked them for their enthusiasm and collaboration
A Return to the Stands
The president also revealed that a working group will be set up to determine how football fans can return to stadiums next season within the conditions of maximum security and depending on the evolution of the pandemic.
During a meeting with the clubs, both capacity and security conditions were addressed to find a way that spectators can attend football matches with all the necessary health protocols, which will be established according to the evolution of epidemiological data. he added that the general conditions that the Spanish League may raise will also be taken into account.
The president highlighted the receptiveness of clubs to make the operation to return to football as successful as possible along with developing a general awareness-raising operation to overcome the pandemic. He reiterated that it is the will of the Generalitat Valenciana to be able to open up sport again but only if the situation allows it and always complying with all the necessary health protocols.
---