Vaccination will commence for 66 to 69 year olds next week in Comunidad Valenciana
They will receive an invitation by SMS or a phone call with information on when and where they should go.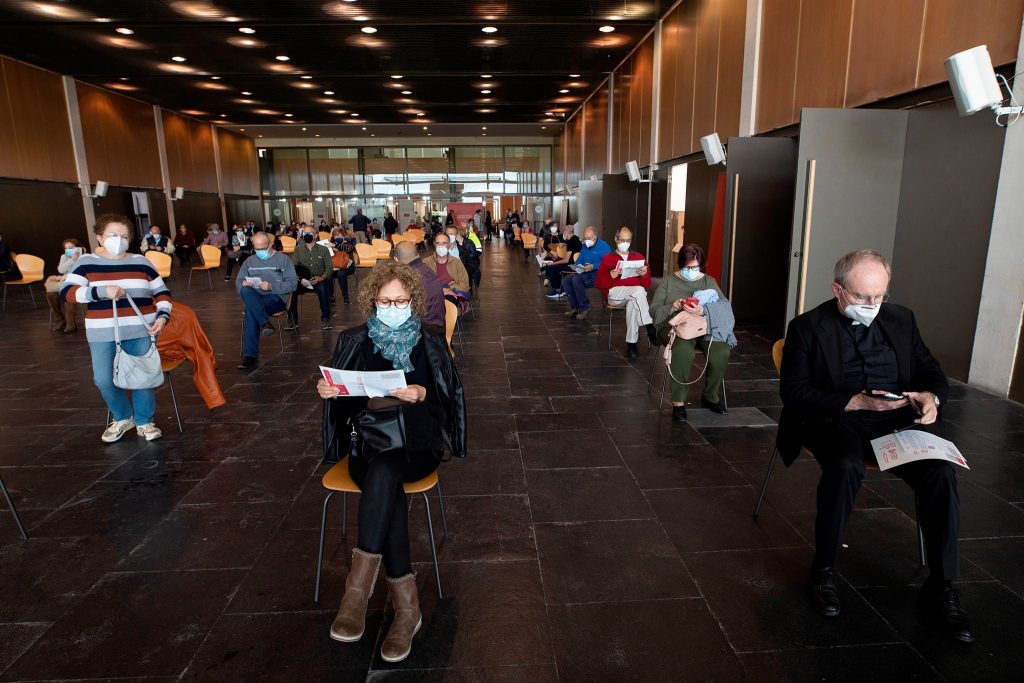 Thursday 29th April 2021 – PRESS RELEASE with Mike Smith
The Department of Universal and Public Health in the Comunidad Valenciana has announced plans to start vaccinating people aged between 66 and 69 years (those born between 1952 and 1955, both inclusive) against COVID-19 next week. As with the rest of the groups that have already started the process, citizens will receive an appointment either by SMS on their mobile phone or by phone call with information on when and where they will be vaccinated.
The Vaccination Strategy against COVID-19 in Spain establishes that this age group, which was pending vaccination, will begin the process after the immunization of people between 60 and 65 years of age, both inclusive.
The population group 60-65 has already been called for vaccination and is receiving the AstraZeneca vaccine, mainly in the large vaccination spaces available to the Comunidad Valenciana. This circumstance allows, therefore, that on Monday 3rd May, the vaccination of the next age group will begin, those people aged between 66 and 69, which will last several weeks.
The call to be vaccinated will be through a message on the mobile phone, which will be indicate the date, time and place of vaccination. If you have not provided a mobile phone number to the SIP network, the health authorities will call you on the landline number that has been provided. Therefore, it is an absolute priority that your data is up-to-date; it can be modified here.
The appointment received on the mobile phone can also be retrieved or consulted through the GVA+ Salut application, available for both iOS, Android and Huawei, or online here.
---

---