Vaccination against COVID-19 reaches 80% in the Marina Alta
The Denia Health Department has underlined the importance of getting vaccinated for the success of the fight against the coronavirus.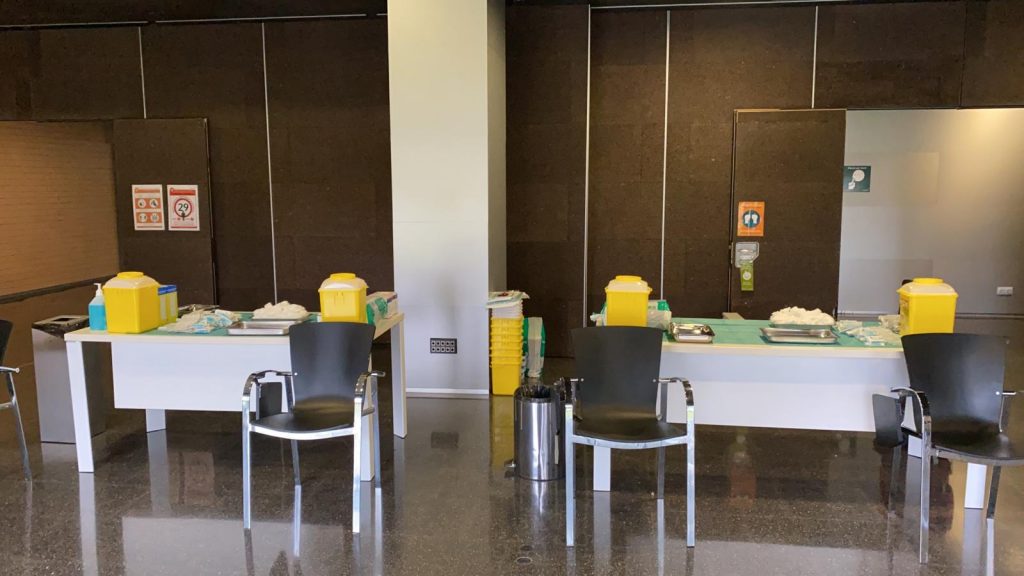 Thursday 28th October 2021 – XÀBIA AL DÍA with Mike Smith
---
Vaccination against COVID-19 in the Dénia Health Department (DSD), which covers the Marina Alta region, has reached 80% of the population over 12 years of age. However, despite the encouraging data, experts have not yet rule out the possibility that a sixth wave could be declared, due to the transmissibility of the Delta variant and the vaccine effectiveness, although it is believed that it would be much lower than in previous waves.
In this sense, Dr. Valdivia underlines the importance of vaccination, since 15-20% of the unvaccinated population represents half of the admissions in the general ward and ICU ward. In addition, he added that "the evolution of vaccinated COVID-infected patients is much better and their recovery radically faster than in non-vaccinated ones".
The experts put the accent on the older population, to which it is recommended to continue with strict compliance with the measures decreed by both the national and regional government health departments, since the elderly tend to have a weaker immune system and therefore have a greater possibility of being infected with COVID whilst the cases can also be more serious.
During this month of October, the elderly of the 18 residences for the elderly in the Marina Alta have received the third dose of the COVID-19 vaccine. Despite triple vaccination and, despite the fact it is not mandatory to limit social relationships, it is recommended to self-restrict the number of contacts without a mask for this age group.
With regard to the population that is not vaccinated, those under 12 years of age, it is not necessary to establish additional measures to those already contemplated in the protocols issued by the health authorities, especially those circumscribed to the school environment.
It is planned that the health centres of the Marina Alta themselves will summon minors who are turning 12 years old to provide them with the vaccine against COVID-19.
Flu Campaign 2021-2022
The 2021-2022 flu vaccination campaign began this week at the Dénia Health Department for pregnant women and people over 70 years of age, the latter of which will also receive their flu vaccine together with the third dose against COVID-19. In both cases, the health authorities will contact the patient directly with an appointment.
---

---