Two tourists rescued after quad overturned in Granadella
One person was taken in Dénia Hospital in a serious condition.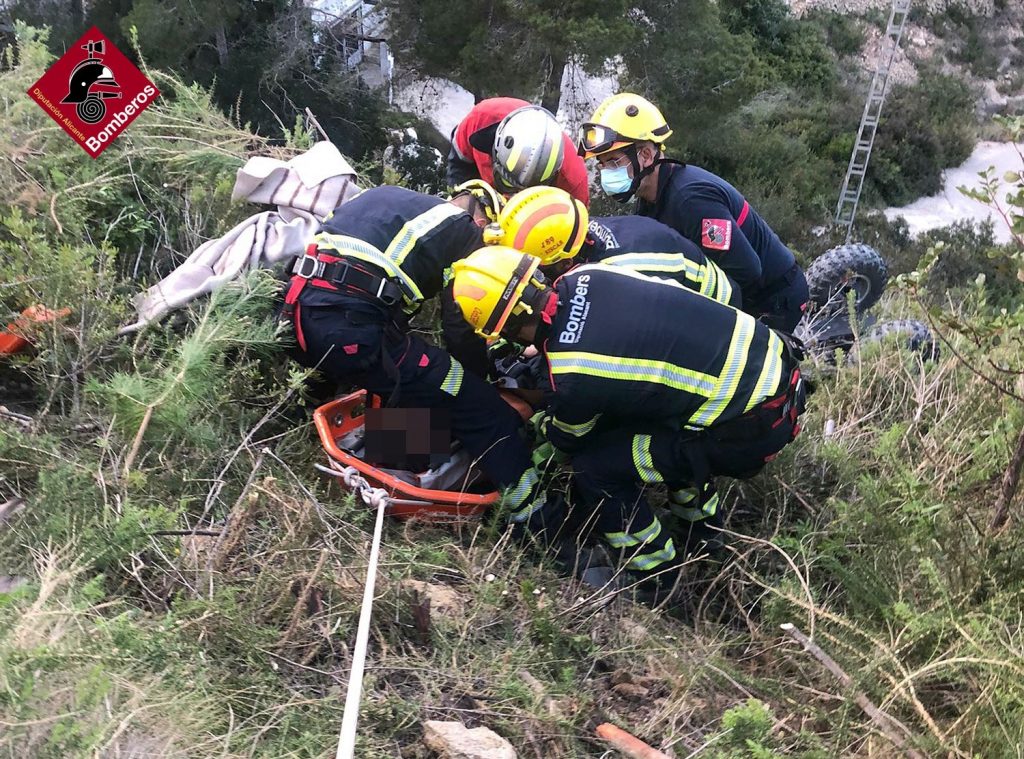 Monday 29th March 2021 | XÀBIA AL DÍA; translation MIKE SMITH
Firefighters from Dénia had to attend to an incident on Sunday afternoon in which two people overturned on a quad bike and became trapped along one of the paths of Parque Natural de la Granadella.
It seems that whilst travelling through the park area, the quad left the track and plunged into a dense mass of bushes. Officers from the Policía Local and Guardia Civil made their way to the scene of the incident and found that one of the riders had become trapped, forcing them to mobilize the fire-fighters and an ambulance from SAMU.
The trapped person was stabilized before being taken to Dénia hospital in a serious condition. The other person has minor injuries.
---
Click below to read the original article in Spanish on Xàbia AL DÍA

---