Trade associations call on customers to consider a Friday "less black"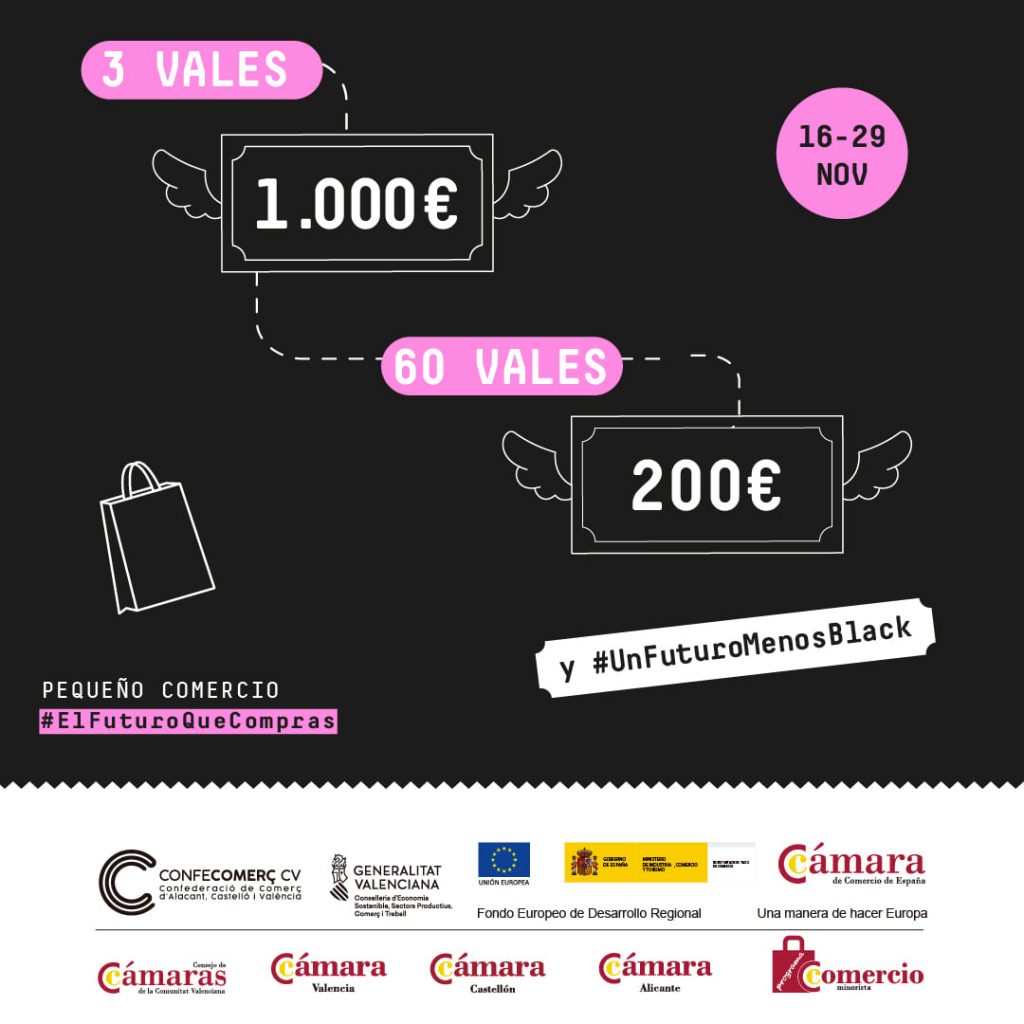 Wednesday 25th November 2020 – MIKE SMITH
The trade associations of Xàbia Històrica and Xàbia Port, both members of Confecomerç CV, have launched a special campaign within the framework of the Black Friday celebration in which some 15,000 euros of prizes are up for grabs.
The campaign is entitled "Un Futuro Menos Black" – "A future less black" – and is encouraging to consider everything a little less black, because buying from small businesses is buying a greener, more alive, more sustainable, more, humane, and better local future.
Each customer who makes a purchase of more than 10 euros in any of the participating shops and businesses can go online at www.comerciopromos.es, fill out the form with their details and attach their purchase receipt, and then participate in a draw to win a top prize of 1000 euros in vouchers, with 20 prizes of 200 euros also up for grabs.
La Xabiera offers discounts and great offers for Black Friday

The trade associations of Xàbia Històrica and Xàbia Port are also offering a number of great promotions through the online marketplace La Xabiera, an opportunity to purchase from local shops and businesses. Offers are open until November 30th.
---