Three young people rescued from Ambolo rock by Cruz Roja lifeguards
One of three who found themselves trapped on the rock some 60m off the beach of Ambolo.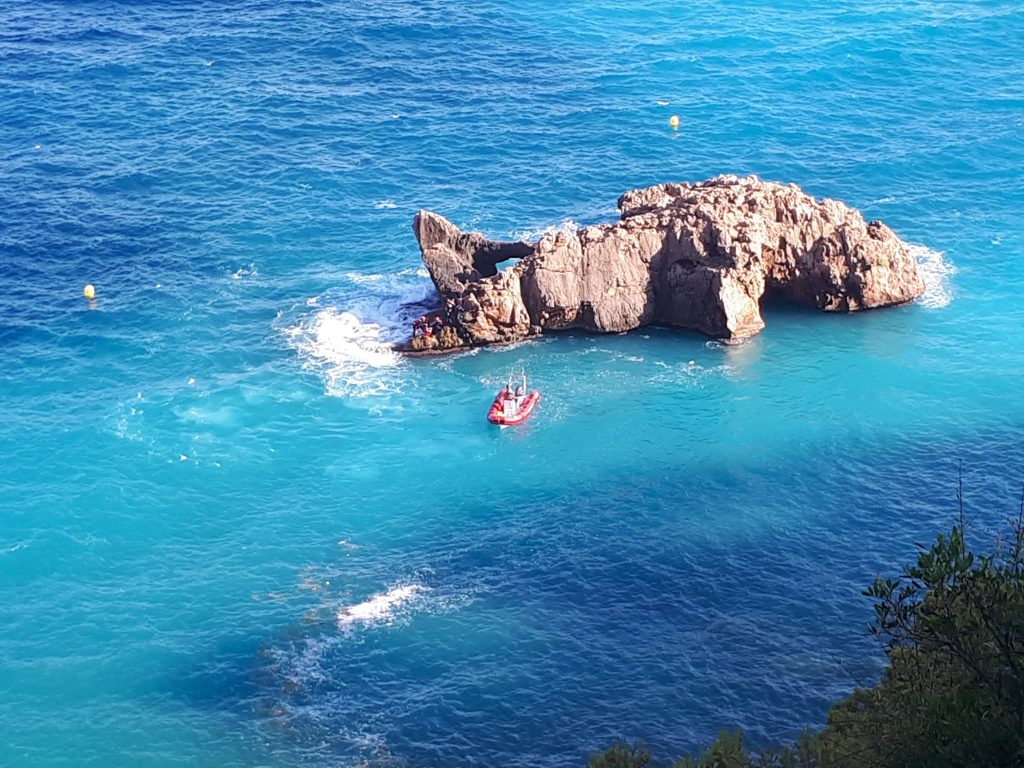 Sunday 18th July 2021 – PRESS RELEASE with Mike Smith
---
Three young people aged between 18 and 20 years had to be rescued from the rock some 60m off the beach of Cala Ambolo, a zone that has been officially closed to the public for some years but to which bathers continue to enter at their own risk. The three men had difficulty returning to the shore due to the strong waves and one was injured during their attempt, suffering what was possibly a fractured leg.
Municipal sources said that an emergency call was received through 112 at around 6pm and the Granadella launch was deployed along with a rescue vehicle. Lifeguards from the Cruz Roja swam to the rock to immobilize the injured person before evacuating him safely through the waves to the waiting boat which then took him to the beach at Granadella where an ambulance was waiting to transfer him to hospital.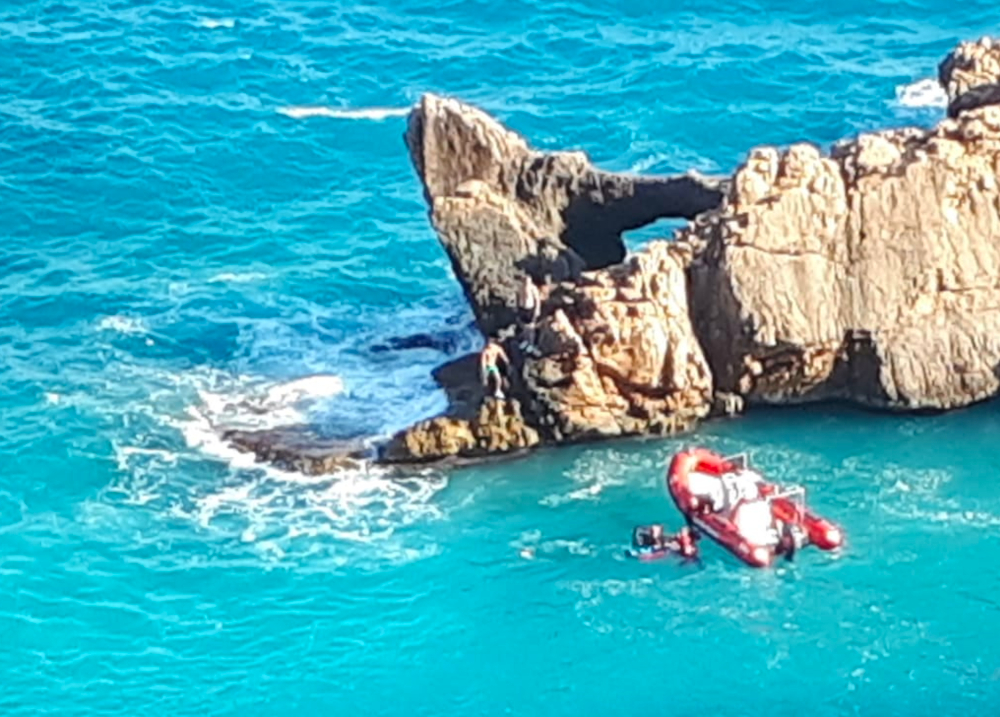 ---