The voice of Teresa Salgueiro opens Xàbia Folk 2023 this evening
The four concerts will take place over this weekend, two of which will be performed in the marquee in the Plaza de la Constitución.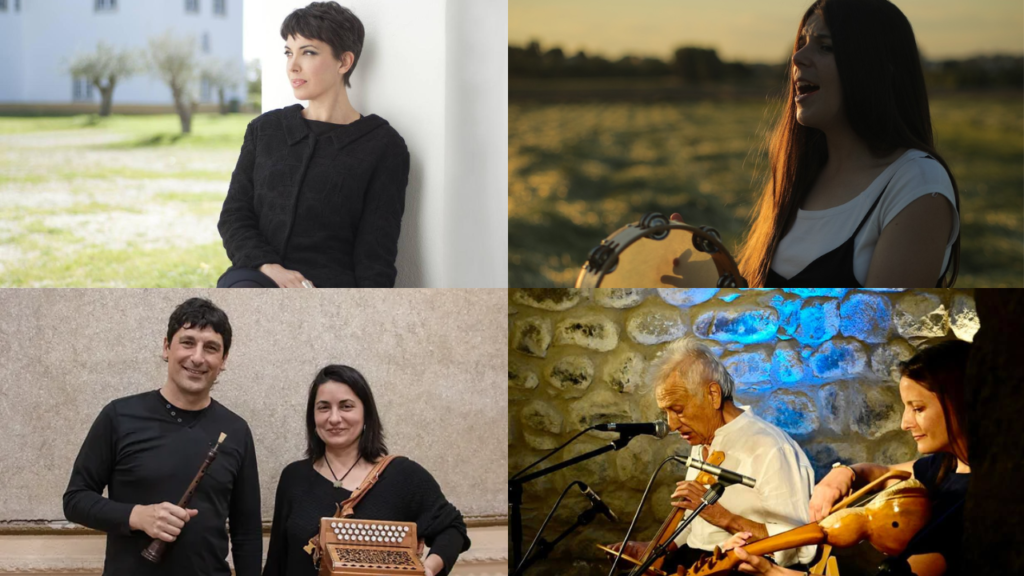 Friday 5th May 2023
Mike Smith
Tonight at 10.30pm, Xàbia will be filled with the sound of traditional music as the popular XÀBIA FOLK music festival kicks off its 23rd edition with a concert by the renowned Portuguese singer Teresa Salgueiro. The festival continues on Saturday with two concerts featuring Cati Plana & Pau Puig and Noèlia Llorens "Titana" and will conclude on Sunday lunchtime with an intimate perfomance in the chapel of Santa Llúcia from Artur Blasco and Marién Casimiro. All concerts are FREE to attend.
Friday 5th May, 10.30pm – Plaza de la Constitución
Teresa Salgueiro
Teresa Salgueiro's new work, entitled 'Dentro del Silencio', offers an attentive look at the world, which manifests itself in a collection of iconic songs from Portugal and Latin America, whose message of love and freedom spreads and is projected even today. And it is more and more within silence that we have been forced to balance ourselves between listening and acting, thinking and speaking, loving and dreaming. The career of Teresa Salgueiro, voice of the prestigious Madredeus formation, is backed by more than 30 years of professional career and more than a thousand concerts in the best venues in the world.
Saturday 6th May, 7.00pm – Casa de la Cultura, Plaça del Baix
Cati Plana & Pau Puig
Cati Plana and Pau Puig present a performance based on different genres of traditional music: 'Tretze Vares'. It is a friendly and close selection of anonymous and emblematic traditional themes, with simple, almost minimalist arrangements, focusing on working on details, small things and unusual ways of playing with our instruments.
Saturday 6th May, 10.30pm – Plaza de la Constitución
Noèlia Llorens "Titana"
Noèlia Llorens "Titana" is the clear example that Valencian singing alive and well and will last thanks to this new generation of singers, who reinforce the path traced in Valencian singing by all those who have preceded them. Not only is "Titana" the nickname of Noèlia Llorens, inherited from her grandfather Batiste Lerma "Titan", cobbler and singer
from Godella, but it is also the name this first work and show, a collection of popular songs and others of new composition that, with the arrangements of music producer Pau Cháfer, make up a revision of these pieces known to everyone which has modified the lyrics that were out of date in the current social context.
Sunday 7th May, 12.00pm – Ermita de Santa Llúcia
Artur Blasco i Marién de Casimiro
The duo of Artur Blasco and Marién de Casimiro was formed to make the public aware of the research work of Artur Blasco in the Pyrenees over the course of more than 50 years towards the diatonic accordion, the song of oral tradition, and the rabequet, a stringed chordophone that appeared in the field of reference in the 11th century. The diatonic accordion themes that the duo plays in concerts come from the repertoires of the Alt Urgell accordionists of the late 19th and mid-20th centuries, and the songs have been taken from their fieldwork in the Val d 'Aran, Alta Ribagorça, Pallars Jussà, la Noguera, Pallars Sobirà, Alt Urgell, Cerdanya, Berguedà, Ripollès and la Garrotxa.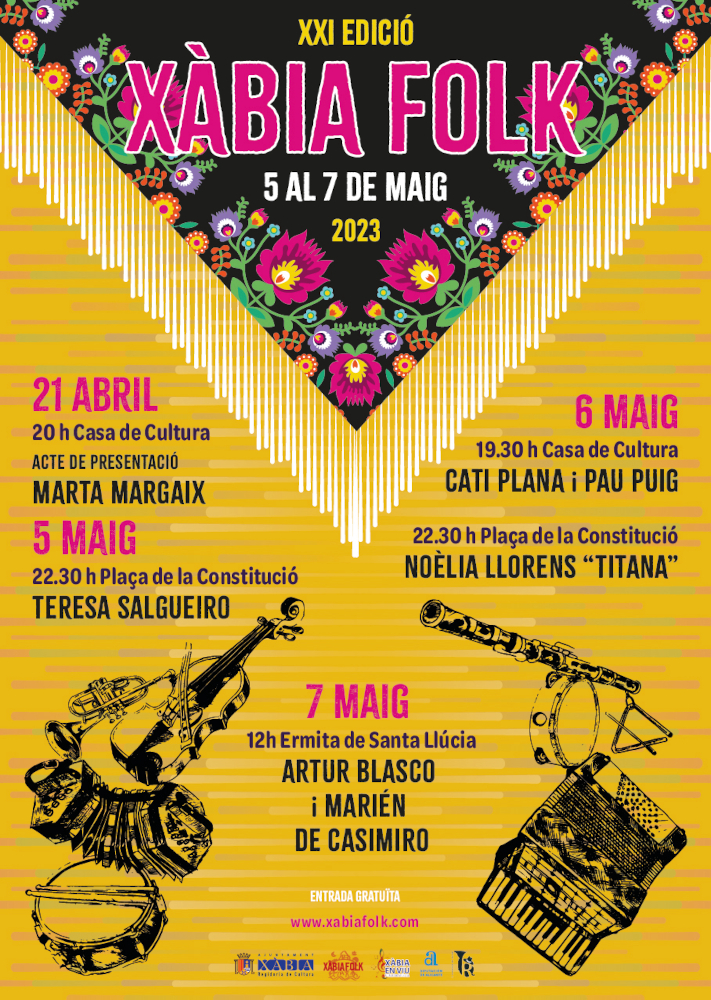 ---
---