The Transfusion Centre and Loreto Commission, both satisfied with response to blood donation campaign
Almost 90% of those people who turned up to donate their blood were able to do so.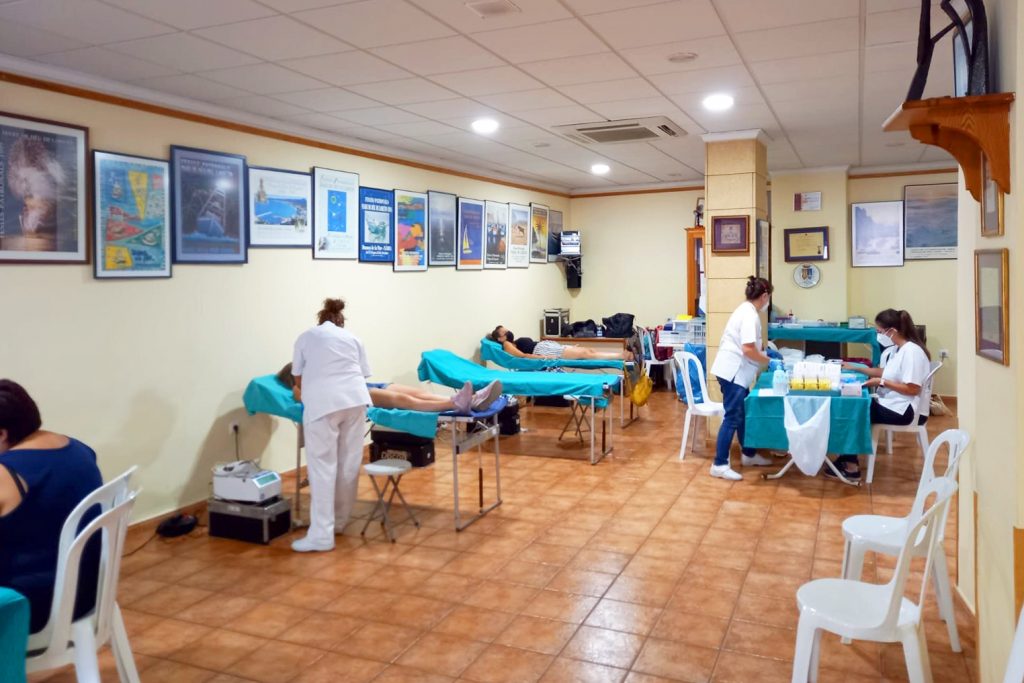 Thursday 19th August 2021 – XÀBIA AL DÍA with Mike Smith
---
The Alicante Blood Transfusion Centre has acknowledged the great response to the blood donation campaign which was organised by the Loreto Commission on Tuesday 17th, an annual feature of its festive programme for some years.
Although the usual activities which take place at the end of August and early September have had to be postponed for a second year due to the ongoing pandemic, the commission was keen to maintain its commitment to the blood donation.
According to the organisers, of the 71 people who showed up to donate blood, the health professionals were able to take book from 63 of them, four of whom were new donors who wanted to become part of this social and altruistic initiative. For the ninth consecutive year, the Dionís Henarejos Crespo blood donation drive took place over seven years and in two sessions – one in the morning and the second during the afternoon – so that residents could plan their day and not have to affect their working schedule.
Although the number of donations was lower than previous years, the Commission has been satisfied with the public response, considering the current health situation, and said that "the simple fact that a score of people had shown up would have already been a success because it is something necessary and more so during the times we are going through".
---