The sea returns to star in the new exhibition by Óscar Bento
The artist brings together a dozen paintings in which he finds refreshing shades of light, reflection and movement.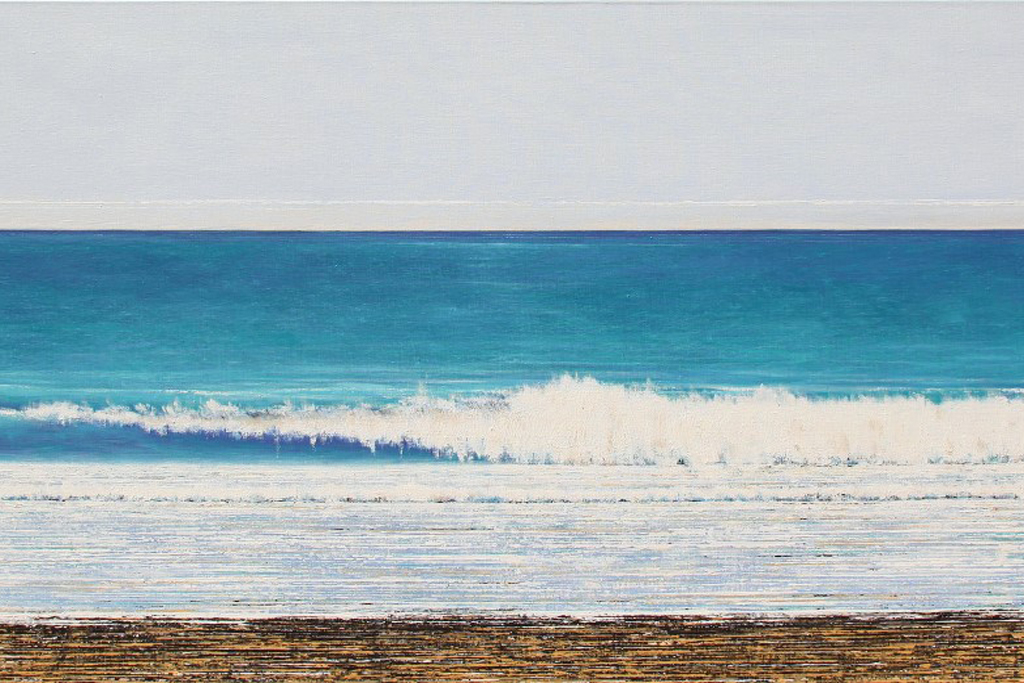 Tuesday 20th July 2021 – ÁLVARO MONFORT with Mike Smith
---
Xàbia-based artist Óscar Bento has a new exhibition at the IB Isabel Bilbao Art Gallery in Avenida Ausias March, a collection which offers a new and interesting perspective of the mythical environment of the sea of which Xàbia is an ancestral port.
After exhibiting in Barcelona and Mallorca, this new collection, entitled Bandera Azul, brings together a dozen paintings, mostly large-format (which further increases the visual impact of each of the works) in which the artist finds refreshing shades of light, reflection and movement, based on what involves a change in the use of colour and its combination with subtle metallic and pearl effects, among others, based on differnt techniques and applications.
The sea is a constant source of inspiration in Bento's work. So much so, that he has adopted a special ability to know how to interpet its infinite and versatile beauty with a different look on each occasion.
The exhibition is open to the public until August 10th. The gallery is open from 10.00am to 1.30pm and then from 5.00pm and 8.00pm on Monday, Wednesday and Friday.
---

---