The Royal Emissaries begin to collect letters addressed to their Majesties of the East
The excitement is building towards the arrival of the Three Kings themselves on the evening of January 5th.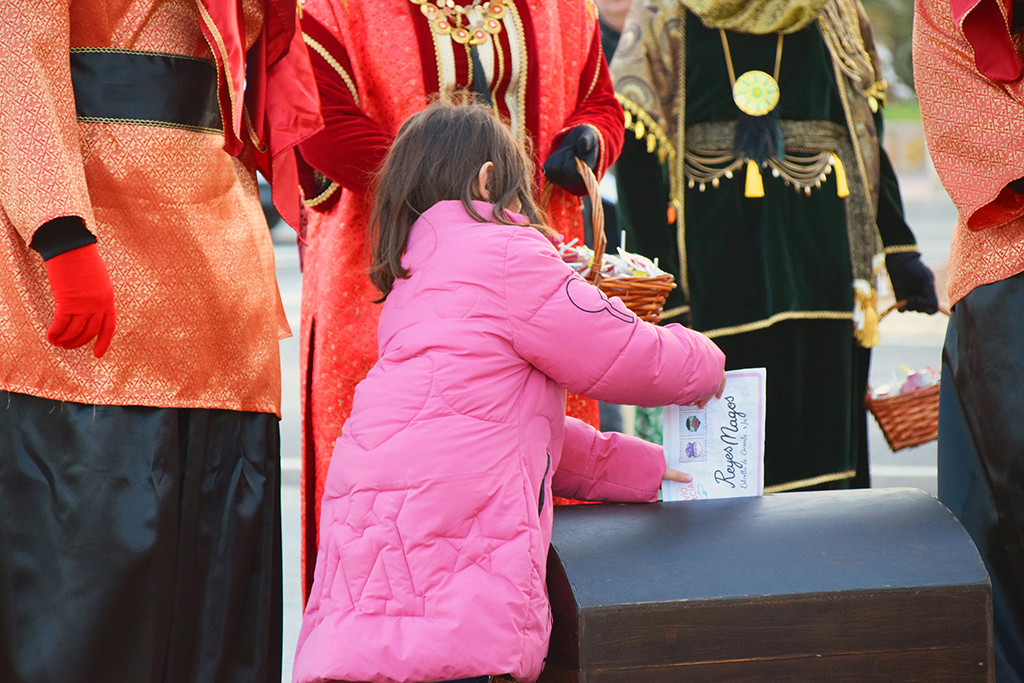 ---
Monday 3rd January 2022 – XÀBIA AL DÍA with Mike Smith
---
The Royal Emissaries of Melchor, Gaspar and Baltasar have begun to carry out their work in the municipality, collecting the letters from all the residents of Xàbia. From this past Sunday until Tuesday, the viziers of their Majesties will be seen by the three main centres to collect the most important missives of the year.
The first major visit took place in Aduanas del Mar on Sunday evening. The Blue, Red and Green Emissaries, who are the best who know the streets of the fishing district, collected the letters from all the boys and girls. Normally, this collection takes place outside the church of Nuestra Señora de Loreto. However, in order to avoid crowds by concentrating everyone at the same point and to be as cautious as possible in the face of the pandemic situation, the Three Kings announced that this year, the visit of their Emissaries to Customs would be carried out in a special procession.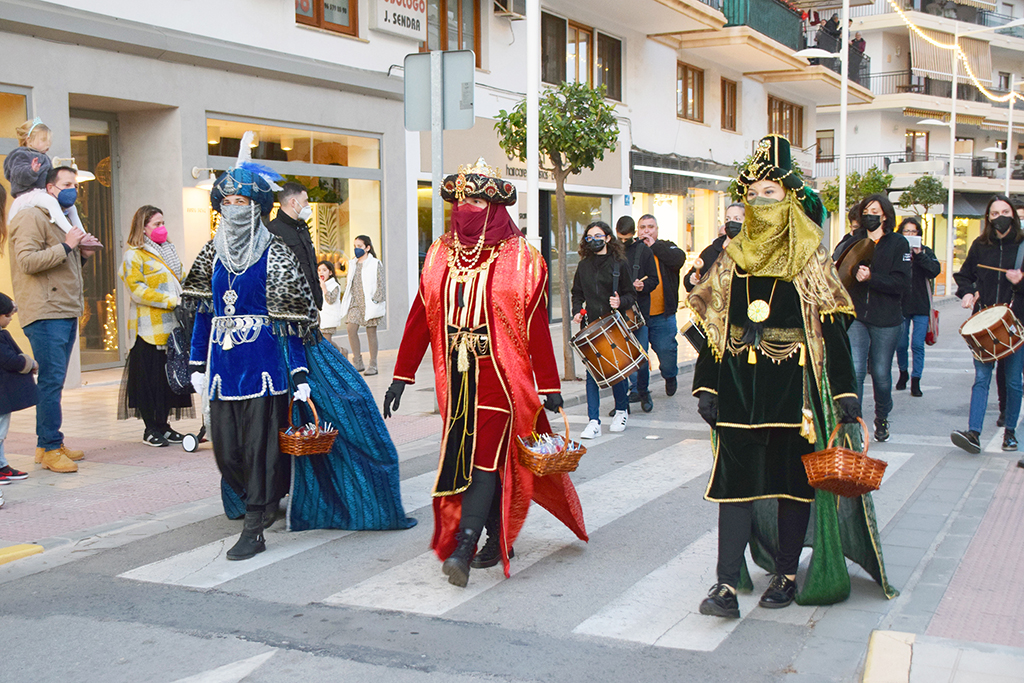 Thus, the royal entourage traveled through practically all the streets of the port zone accompanied by music provided by the Colla Portitxol. The Royal Messenger announced the arrival of the Emissaries and the next arrival of the three Kings. He also launched a message to all citizens: "May prudence and empathy be your flag during these days and you may be, forever, people of good faith."
The families waited impatiently in the main streets and squares and at the doors of their homes. On noticing the presence of boys and girls clutching their letters, the entourage stopped so that the little ones could deposit the letters in the portable mailbox.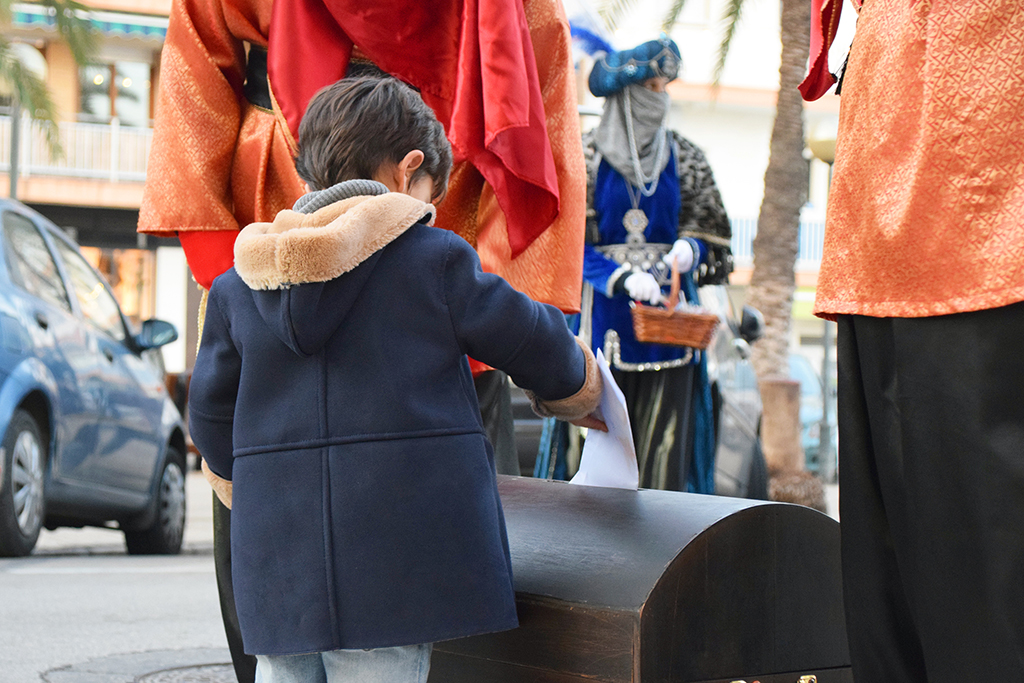 Today Monday 3d January will also be intense in Xàbia for the Royal Emissaries. This afternoon, from 4.00pm to 8.00pm they will be at the Royal Camp installed in the Riurau d'Arnauda amongst the trees of the Parque Montaner above the Plaza de la Constitución. There, in addition to delivering their letters, attendees will be able to immerse themselves in a complete and detailed living nativity scene. Also today, starting at 5.00pm, the Emissaries will also head to the Arenal Beach to continue their work next to their Royal Mailbox located next to the large tree on the Paseo del Tenista David Ferrer.
On Tuesday 4th December, the Pages will continue their task only at the Royal Camp in the Ruirau d'Arnauda. However, yo avoid any letter being left behind, the Royal Mailboxes will remain installed until the morning of Wednesday 5th January.
---
---