The Riurau Film Festival will roll out its red carpet in Xàbia this weekend
The final weekend of the festival will feature screenings from Spain, Germany, Argentina, Iran, Turkey and Cyprus.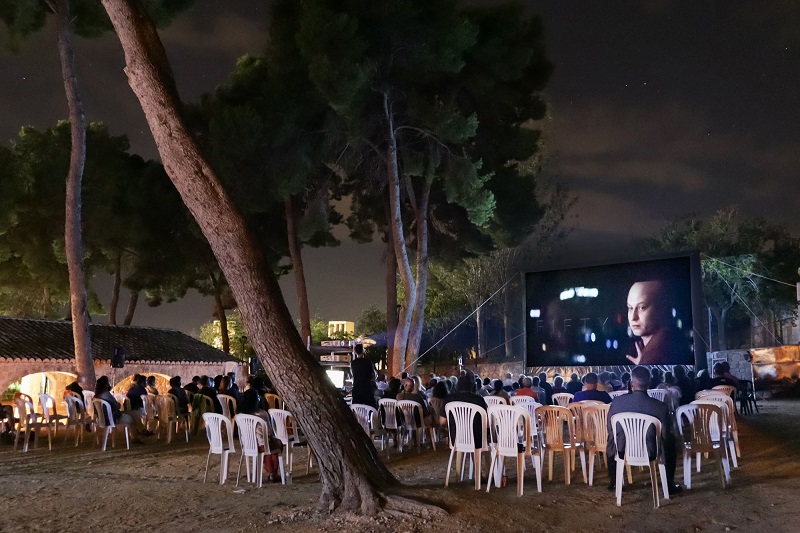 Monday 6th September 2021 – ÁLVARO MONFORT with Mike Smith
---
The tenth edition of the Riurau Film Festival is in its final stretch and this weekend it comes to Xàbia for the last round of screenings of the participating works for 2021 as well as an awards ceremony for the best short films in each category.
After completing a virtual tour of the Montgó massif, visiting the municipalities of Gata de Gorgos, La Xara and Dénia, the international film festival and accompanying contest arrives at the Riurau d'Arnauda in Xàbia, a very traditional picture of the last days in summer that were once enjoyed in the country houses and in the riuraus.
The programme starts on Saturday 10th September at 9.30pm with a screening of the work 'Beyond the Glacier' by David Rodríguez within the category of 'Medi Ambient i La Mar'. This will be followed by the short films 'Closer' by Gerrit Magnus by Germany, 'Distances' by Susan Béjar, 'Colado' by Ibon Hernando, 'Never Left You Alone' by Mireia Noquera, 'Vernos' by Martin Donozo from Argentina, and 'The Red Pearl Green' by MA Rosemary, all in the Fiction category.
The last category of the night features the creations of students of the Xàbia Riurau Cinema School: 'Menuda Vida' by Pep Font, 'Parados' by José Alberto Tur, and 'Quatre Setmanes al Paradis' by Manu Font.
On Sunday 11th September, before the awards ceremony and the screening of trailers for future productions, the films in the Fiction Near Eastern Culture will be screened 'Slaughter' by Ako Zandkarimi and Saman Hosseinpuor from Iran, 'Teslimat' by Doĝuş Ozokutan from Cyprus and Turkey, 'Yalla' by Carlo d'Ursi and 'Psycho' by Mostafa Davtalab from Iran.
Those interested in attending should reserve their seat in advance in accordance with current health regulations which limit the capacity of the venue. Admission, which is free of charge, can confirmed on the festival's website here.
---

---