The regional government now announces a study to address the viability of regenerating the cove of Tango
Mayor José Chulvi met with regional government officials after pressure from the opposition and environmental groups.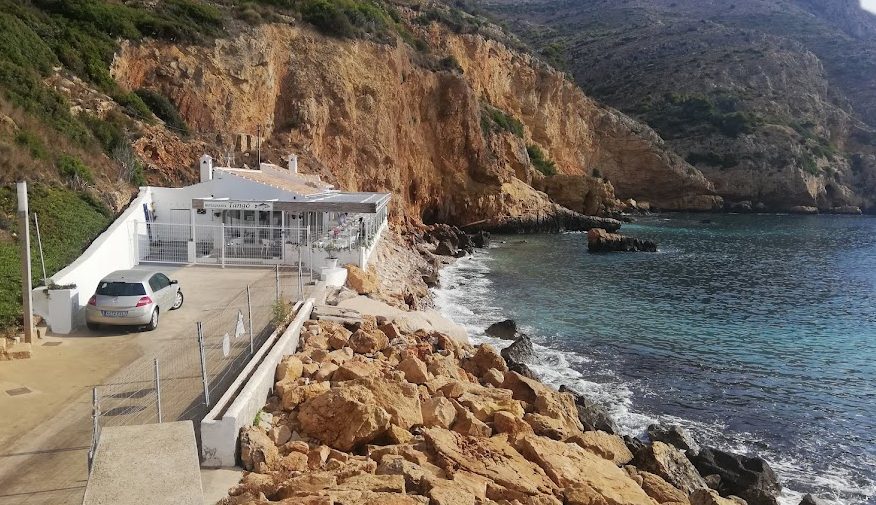 Thursday 9th September 2021 – CARLOS LÓPEZ with Mike Smith
---
The regional department of Territorial Policy has announced that it is going to order its technical team to carry out a study "to address the economic and environmental viability" of the regeneration of the Cala del Tangó.
After pressure from the opposition (PP) and the Ecologistas en Acción de la Marina Alta environmental group, Xàbia mayor José Chulvi met with the head of department, Arcadi España, and the general director of Port, María Luisa Martínez, "to address the situation" of this iconic beach so appreciated by residents who are up in arms after XAD revealed that the regional government plans to fill the beach with breakwater stones to protect the restaurant.
In its statement, the regional government said that it will analyse "the different options that can be carried out so that this enclave can recover the characteristics and appearance that it had in previous decades". However, the tender process for the controversial project will continue and the department has not yet ordered its suspension, at least according to the information available on the Contracting Platform.
The project is intended to "protect the base of the rocky front on which the terrace of Restaurante El Tangó sits from undermining, while maintaining the landscape value of said enclave to minimally alter the current environmental situation, and given the vertical rocky slope that supports that restaurant's plan, is already in itself a resistant defensive element against the waves, who only weakness is that its base has cavities through which the waves penetrate and undermine the ground".
Although the regional government emphasizes that it is to "reinforce the security of the residents" and assures that "it has a favourable report from the Parque Natural del Montgó", in which could be an attempt to discredit the claim of the Ecologistas en Acción that the Environmental Impact Report of the project has been prepared by the Wildlife Service of the Department of Agriculture and Ecological Transition.
What is still underway is the collection of online signatures on the change.org platform to demand that the administration regenerate the beach.
---
Related Links
---

---