The Moors & Christians of Xàbia are ready to kick off one of their most anticipated editions
The popular fiesta, which fills the port zone with spectacular noise and colour, returns after three years, the last edition held back in 2019.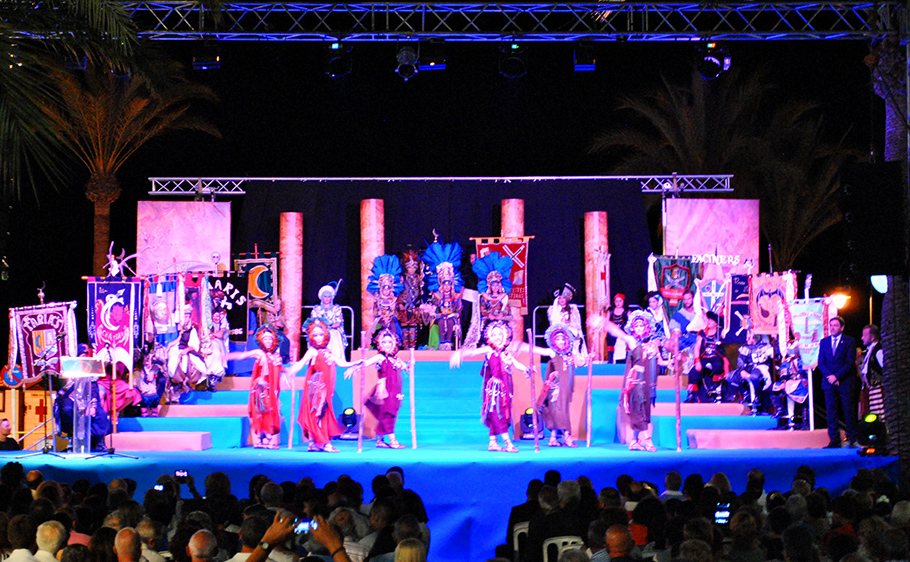 Thursday 14th July 2022 · Mike Smith
Source: Junta de Festes de Moros i Cristians Xàbia
This weekend the Moros i Cristians de Xàbia festivities return after two years of hiatus during which the squads of the Moors and Christians have waited somewhat impatiently for their time to come. The Festival Presentation and the Festive Music Concert mark the beginning of the celebration that will last until Sunday 24th July when the last of the Gala Parades takes place and will continue on Monday 25th with the event dedicated to Sant Jaume, the patron saint of the fiesta.
This Saturday 16th July at 9.30pm, the port zone will host a very special presentation. In addition to revealing one of the best kept secrets (the spectacular costumes that the Moorish and Christian troops will wear in the Gala Parades the following weekend), the 2020-2022 Standard Bearers, Lucía Llidó Vallés and Carla Llidó Bertolín, and the Filà Christian Ballesters will also be honoured for holding the Captaincy for this edition, represented by their Captains, Florencio Mata Crespo and Rosa Catalá Torres.
But not only that. The Presentation will feature great moments such as the proclamation that will be expressed by the Minister of Science and Innovation, Diana Morant, the delivery of this year's Sant Jaume Awards to three great fiesta personalities, Juan Cardona, Encarna Tachó and Pepe García "Chiulit" and the Tribute to the Moorish and Christian Standard Bearers throughout the history of the fiesta to commemorate twenty-five years of the institution of the position in Xàbia.
On Sunday 17th July, music will take centre stage at the hands of the Centre Artistic Musical (CAM) de Xàbia and the traditional Fiesta Music Concert, which has become a benchmark in La Marina Alta and which will take place on Calle Sevilla at 8.30p.m.
The repertoire that will be performed will be divided into two parts with six works each that include pasodobles and Moorish and Christian marches. Most of them are little-known pieces in the wide festive musical collection and some will even premiere in Xàbia. The renowned musician and composer from Ontinyent, Daniel Ferrero Silvage, will be the guest conductor and will conduct the CAM up to six times.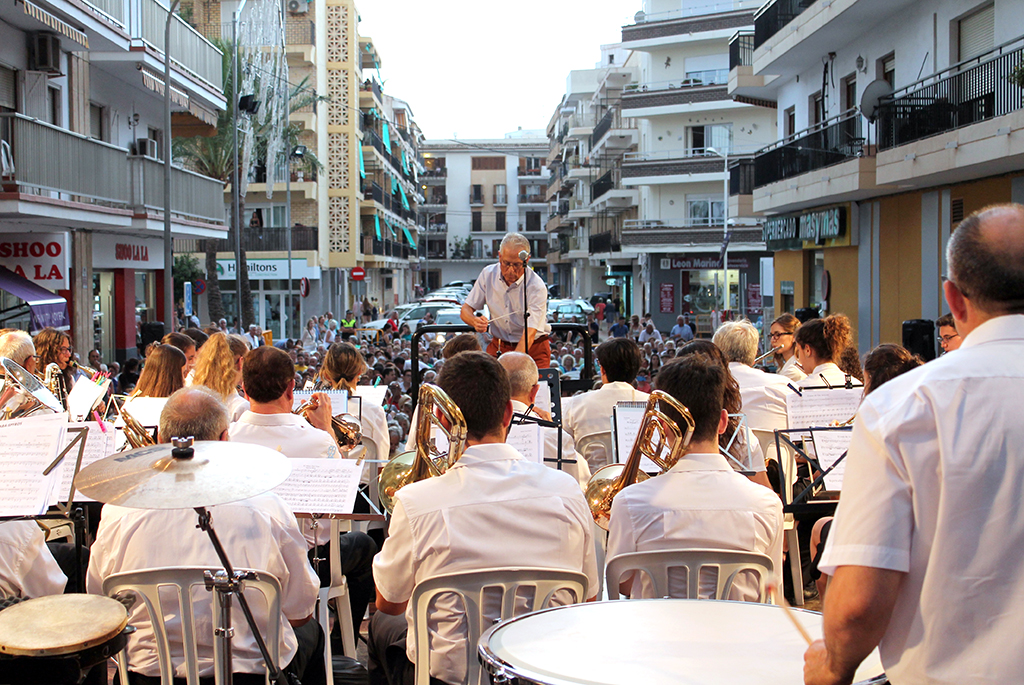 ---

---