The fire in Vall d'Ebo is declared as 'stabilised' after burning over 12,000 hectares
The Provincial Firefighters Consortium confirmed that the fire that started last Sunday in the Vall d'Ebo that has affected more than 12,000 hectares of surface has been stabilized.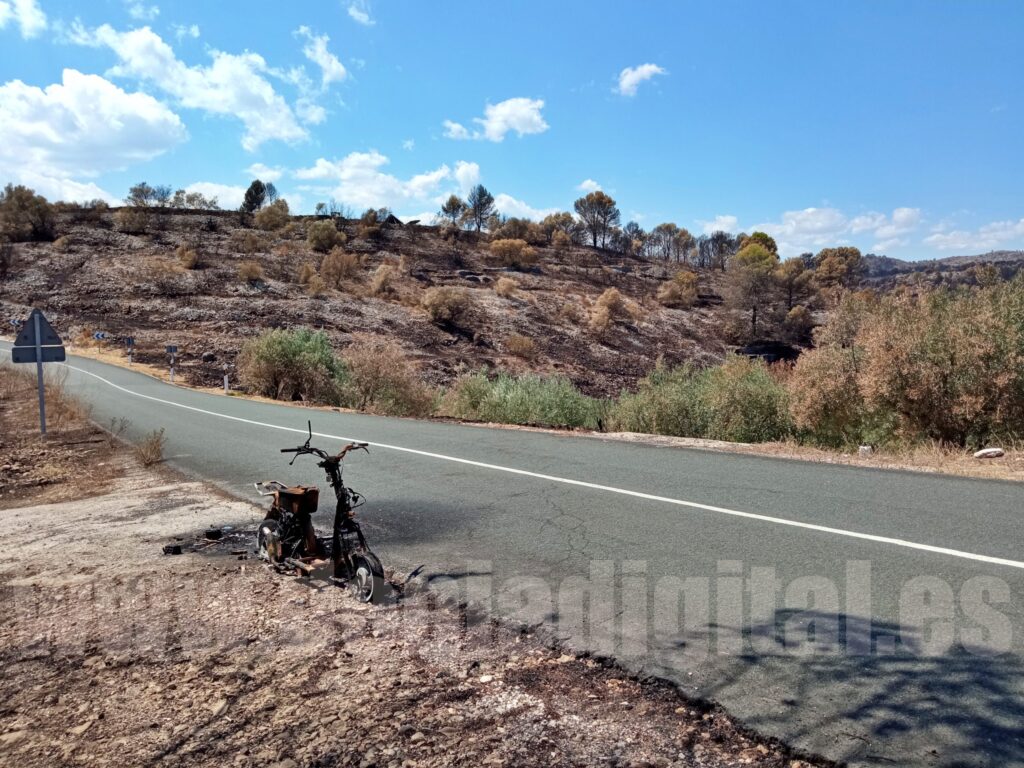 Friday 19th August 2022 · Mike Smith
Source: XAD (Vicente Bolufer)
12,510 hectares and 100 kilometres of surface is the latest official figure for the fire that has affected the interior of the Marina Alta and the Comtat region. The scar left by the flames in their wake in one of the main green lungs of the Valencian territory is devastating, although after five days of fighting by the extinction services, this Friday the fire has given a truce.
The weather conditions that brought rain to the affected area on Wednesday afternoon were welcome. Since then, the climatic conditions have allowed the crews to carry out their work on the ground more effectively. This morning the Provincial Firefighting Consortium of the Alicante Provincial Council confirmed that the fire is stabilized. Certainly good news.
Thus, during these last few days we have gone from having the fire "active", that is when the flames spread out of control, causing the spread of the fire, to having it "stabilized", which in the jargon of the emergency services is used when the fire, without being controlled, evolves favourably and does not have active fronts that allow the fire to advance freely.
Next, and hopefully this will happen in the next few hours, the fire will be declared "controlled" and this happens when the entire perimeter is surrounded by a control line by the firefighting teams and which is usually made up of a strip of land without vegetation or one that has already burned. At this time you have to pay attention to the possible hot spots that remain inside the perimeter.
Finally, the fire will be declared "extinguished" when the technical firefighting services verify that there is no possibility of rekindling the flames.
---

---