Tenders invited for renovation of Freginal playground
The project will create a new children's play zone following guidelines set by the Children's Council.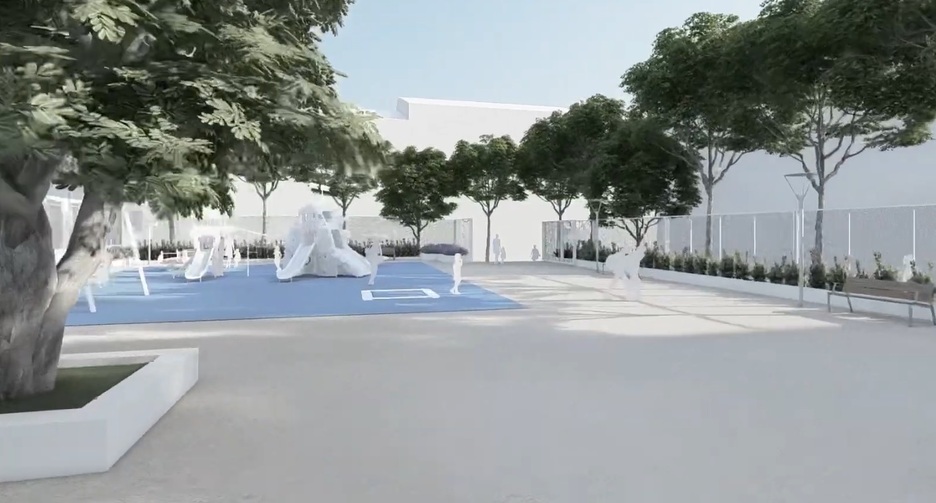 Monday 10th May 2021 – PRESS RELEASE with Mike Smith
---
The local government in Xàbia has approved the tender for the remodelling of the park in Plaza de Xàtiva in Freginal, a project which, in addition to the modernization of the children's playground, will improve the urban quality of the area and its integration into the environment.
The project goes out to tender with a budget of 279,656,49 euros (including IVA) and there will be a execution deadline of five months to complete the work.
Much like the park in Thiviers – which is currently in the bidding phase – the project for Plaza de Xàtiva will follow guidelines set by the Children's Council with the central theme of "Cuentos de Hadas" – "Fairy Tales" – and two play areas, one for the little ones and a second with a block of children's games that will follow a marked design with castles, towers and floats and will include a trampoline.
There will be also be an open-air gym zone for adults, thus taking into account a health entertainment option for those who accompany the children to the play areas.
The central tree, which gives the square its unique character, will be retained, whilst the pavement, service networks, signage, and lighting will be replaced. The perimeter metal fence and hedges will also be removed and replaced by another fence that will provide better visibility of the playground from the outside.
The tender forms one of two comprehensive renovation projects planned for this year in the neighbourhoods of Thiviers and Freginal. In addition, the Council has an additional credit reserve of 140,000 euros for the development and repair of other play zones, as well as the drafting of modernization projects of the playgrounds in Parque Montaner and Plaza Pedro VI in the port.
---
---
Source

---