Ten months have passed since work on the municipal auditorium stopped
The mayor claims that a modification to the contract is almost finalised but added that he won't believe it until the paperwork is signed.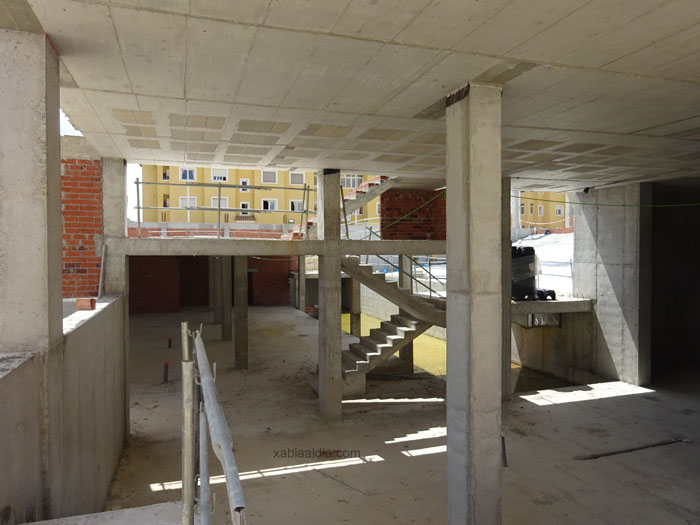 Wednesday 21st April 2021 – XABIA AL DIA with Mike Smith
Ten months have passed since the works of the Xàbia auditorium were stopped, or at least since Xàbia AL DIA reported it so. Throughout this time, the Council, according to the mayor José Chulvi in the last session of the Cultural Council, has been working on modifying the contract.
Chulvi offered all the details about this modification of the contract and assured that from what the technicians tell him, it will "fit" in the Contract Law. This law is quite rigid when modifying a contract and in general terms it sets the options at 20%. However, there are sections in which these percentages may be higher.
"Now it is not like a few years ago when modifications were approved ifor all projects," said Chulvi, referring to the numerous modifications that were approved for the projects when he was in opposition, such as the underground car parks.
The mayor claimed that the new proposal "is almost ready", but reduced the possible euphoria by underlining that he will not believe it "until he sees it on a signed piece of paper". And once the modification is drafted, the Intervention and Contracting departments must make a report on it (to certify if it complies with the law) and only at that time will it be approved by the full corporation.
---

---